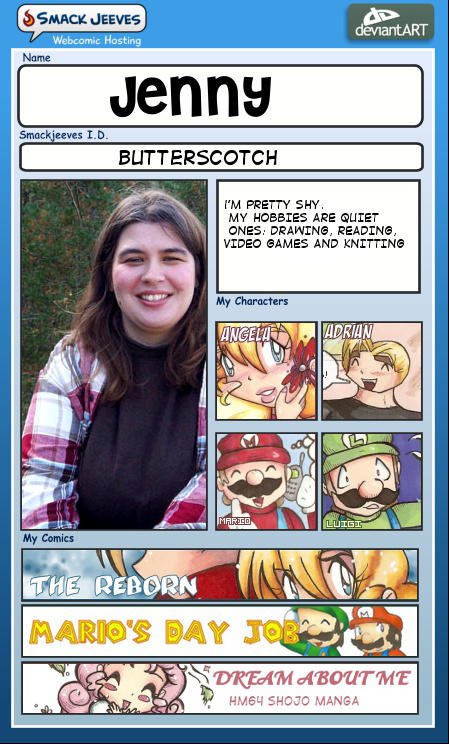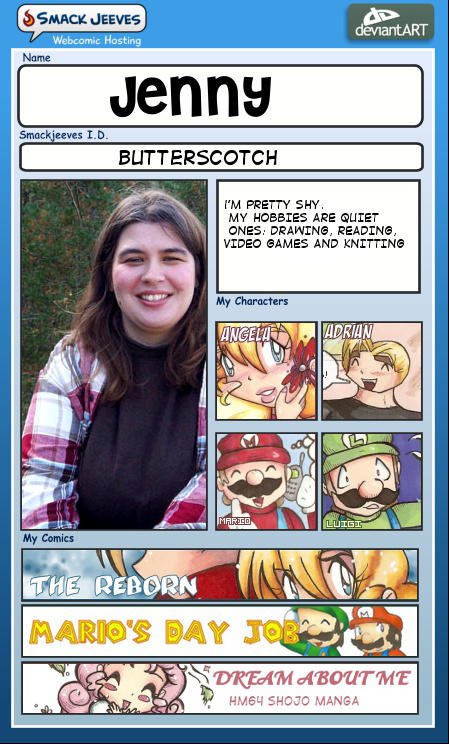 Watch
My old ID was way out-dated.

Nice to meet you. It's the first time I see a photo of you.
Reply

Reply

You look nothing like I pictured. Huh.
Reply

I'm...sorry?

Reply

Lol dont be sorry, for some reason you always struck me looking something like the girl in Yes Princess XD
I'm not sure why.
Reply

Do Mario and Luigi count as your characters though? They are copyrighted to Nintendo after all, maybe you should have done that guy and the girl from 'Yes Princess' whose names I can't remember right now.
Reply