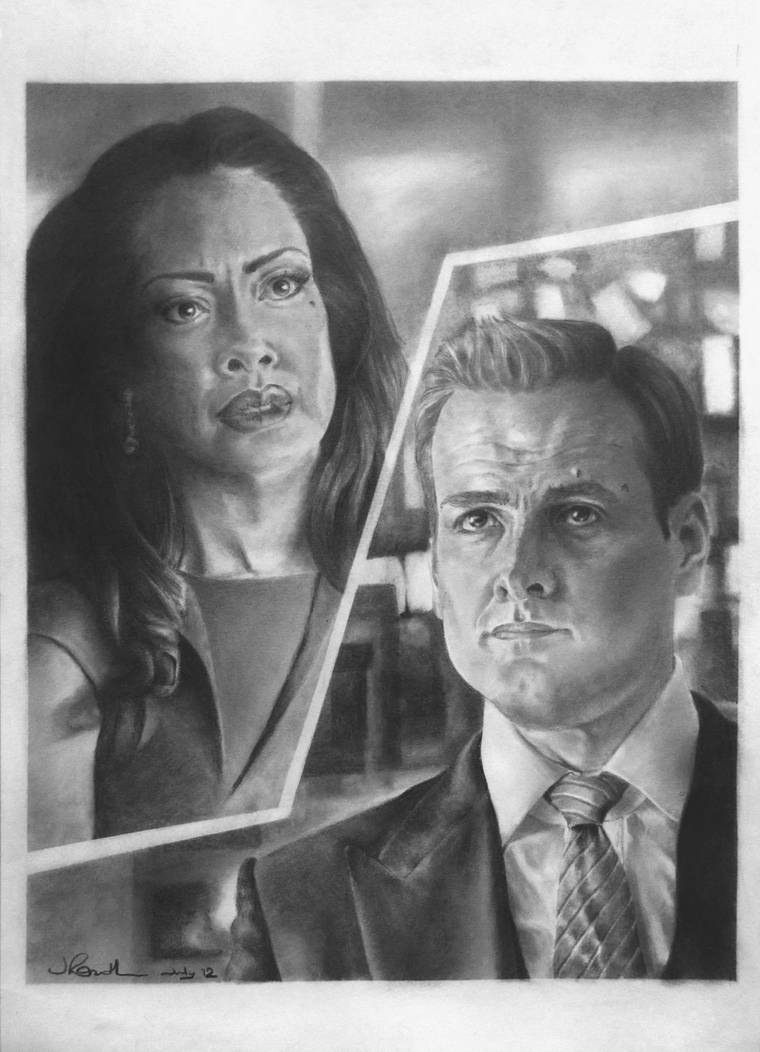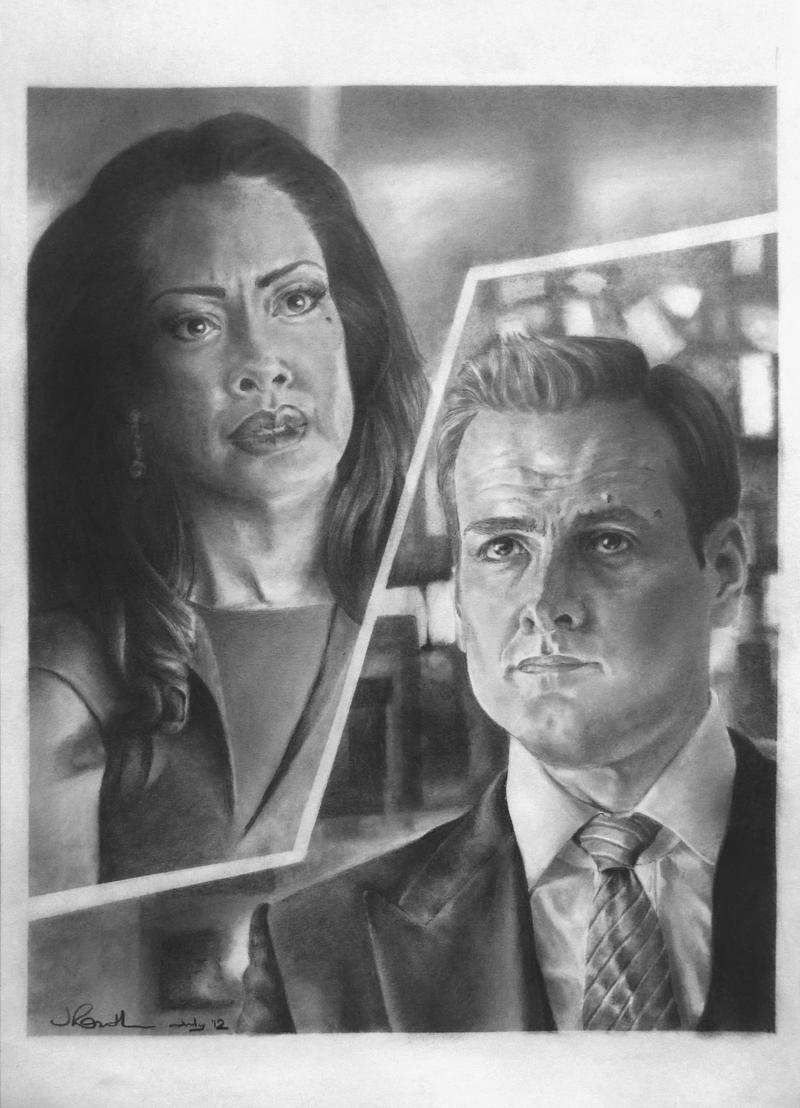 Watch
H: "You said you gave me the benefit of the doubt - that I didn't know about Mike - otherwise you'd fire me too... Well, I knew."

J: "Are you trying to force my hand?"

H: "I'm trying to stay your hand. He goes, I go."
- Harvey Specter & Jessica Pearson, Suits 2x01: 'She Knows'
--
This was done as a submission for the 'Moment of Clarity' contest being hosted by

The scene depicts two characters from the USA Network show 'Suits'
SPOILER ALERT BELOW:
In the first season of Suits, we see Mike Ross - a brilliant but messed-up college drop out with an eidetic memory - get hired to the firm of PearsonHardman by New York's best closer, Harvey Specter. The season cliffhanger revolves around the question of whether or not their secret has been exposed.

At the end of the first episode of season two, we see Jessica Pearson - managing partner of the firm, as well as Harvey's mentor and close friend - tell Harvey that he has to fire Mike or she'll do it herself. Harvey, Jessica's right-hand man and confidant, tells her that he's known of Mike's lack of education all along and is therefore guilty of the same fraud. Harvey issues an ultimatum: if Mike goes, Harvey goes with him.
size
: A3
time
: ~ 17 hrs
I'm not too happy with Harvey's face, but I think Jessica came out pretty well (I will admit I was MAJORLY losing patience by the time I got to Harvey). I'm not used to doing backgrounds or multiple people on the same page, so this was yet another experiment, really.
Already planning what to do next, though I'm glad I drew Jessica - there's a distinct lack of female muses in my gallery!
I hope you like it

--
Materials:

- Windsor & Newton smooth surface cartridge, A3
- mechanical pencil: HB
- Staedtlr Mars Lumograph: 2B, 4B, 6B
- kneaded eraser
- tissue for blending
- tortillons & cotton buds

Reply

you deserve much more attention than you are, keep updating man i think you are an amazing artist, keep it up

Reply

Congratulations! This piece has won first place in the 'Moment of Clarity' contest put on by

!

You will receive your points prize by the end of the weekend. This piece is also featured on our home page and the 'Another Contest Group' will also feature it.
Once again - congratulations and thanks for entering!

Reply