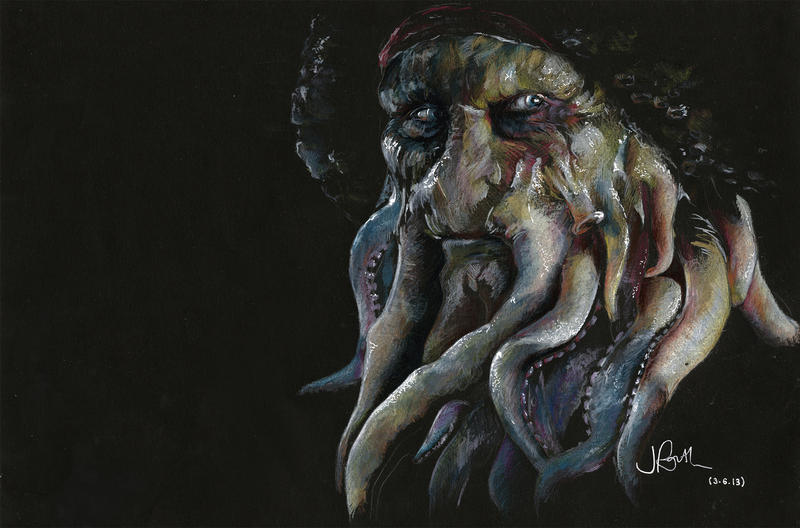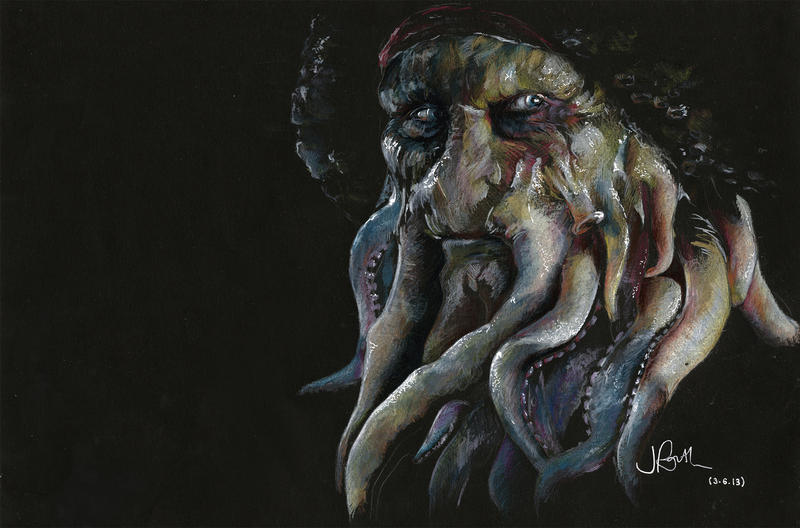 Watch
"Let no joyful voice be heard! Let no man look up at the sky with hope! And let this day be cursed by we who ready to wake... the Kraken!"

- Davey Jones, Pirate of the Caribbean: Dead Man's Chest (2006)
---
size
: A3
time
: ~ 8 hours (maybe? I honestly lost complete track)
I've recently been finishing up some projects and bits and pieces I've had lying around - this has been a WIP since early 2011. I'm pretty happy with it really

---
Materials:

- A3 black card
- Colour pencils; Derwent Studio
- White gel pen
- Eraser
- Cotton buds and tissue

This is lovely! Good job

Reply

Reply

Great drawing! The colors are lovely. This is my favorite drawing I've seen of Davey Jones!

Reply

wow, thankyou!! I must say the colours were what drew me to the photo in the first place

Reply

Wow thats really really good !
Reply

Reply

this is so great! I just bought some black card for my portraits and this is really inspiring !

Reply

thank-you! and that's so awesome - I think I've got a similar bug for drawing on black card, I hope you like the results of what you turn out

Reply

Reply