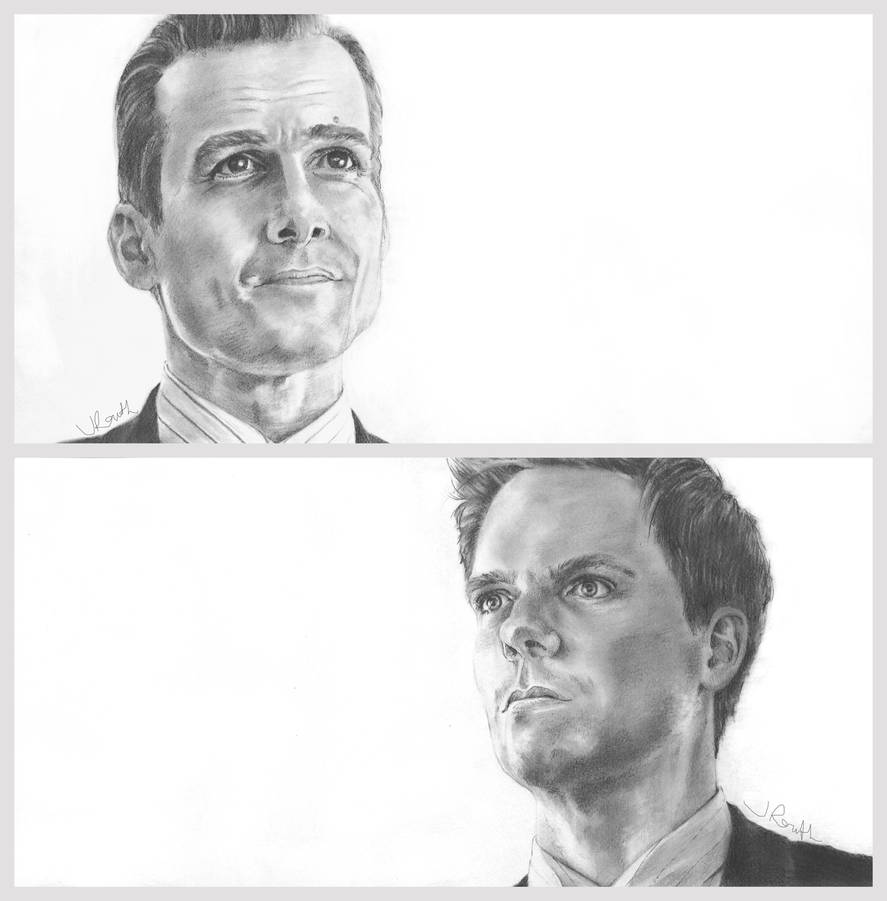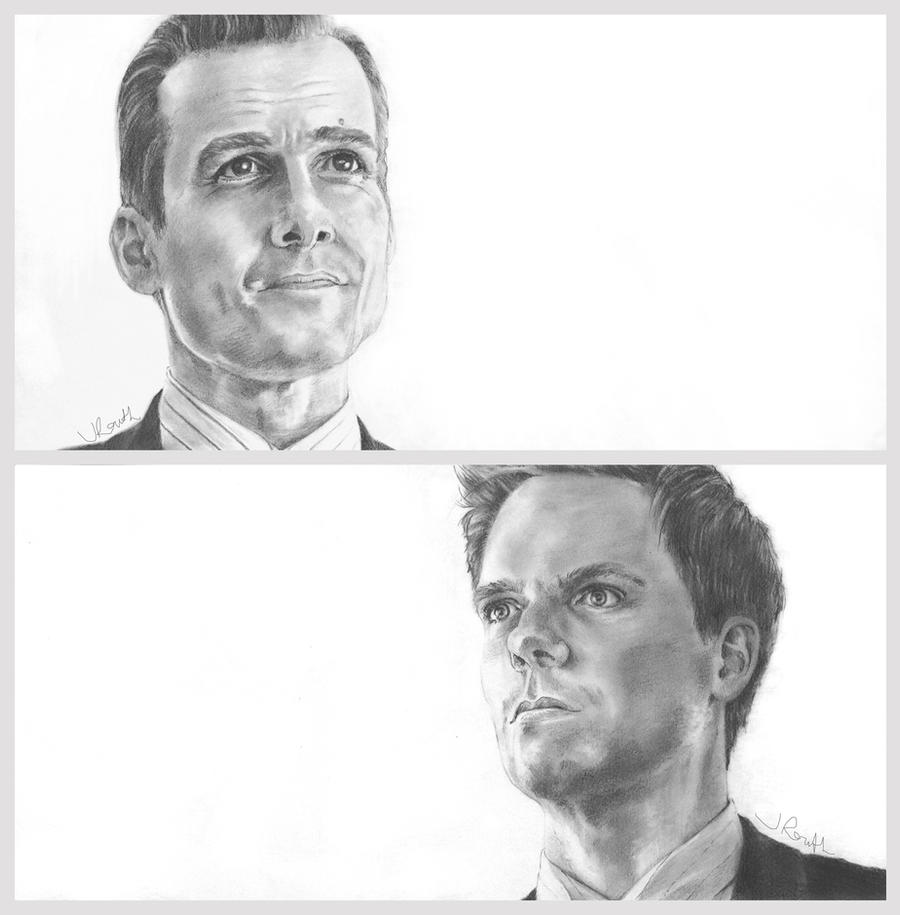 Watch
"I'm inclined to give you a shot, but what if I decide to go another way?"

'I'd say that's fair… I mean, sometimes I like to hang out with people who aren't that bright - you know, just to see how the other half lives.'

- Harvey Specter & Mike Ross, Suits 1x01: 'Pilot'

---

size: each panel is 40cm x 20 cm
time: ~ 6 hours each

My first 'Suits' fanart, quite a long way into my adoration of the show and the two above! I'm planning to draw all the main characters eventually, but I'm also thinking about a series of these double panel pieces, one for each episode.

Not sure yet!

Personal issues with these are that the faces are just a bit out, particularly Mike's (the bottom portrait) - but it's not the end of the world. It's the first time in a long while that I've drawn and pencil shaded a portrait, so I'm just a bit rusty!

---

Materials:

- 2x WHSmith A3 paper
- mechanical pencil: HB
- Staedtlr Mars Lumograph: 2B, 4B, 6B
- sharpened erasers
- tissue for blending

Wish I could give better feedback than mere adjectives ;A; But I really love Mike in this one!
Reply

thanks! I must say, I prefer Harvey to Mike (I feel I got the proportions a little off) but I can't wait to draw those boys some more =]
Reply

It's pjdiddy from Tumblr! Looks like I found you here. ;] I love this; the shading is fantastic!
Reply

hello! I do love it when sites overlap :') (except facebook, that's weird... and I might have a breach of fandom vs. RL coming if I'm not careful - and that's more terrifying than Trevor ratting me out to Jessica)
so glad you like it, thankyou

Reply

I do not know the show, but this is an amazing drawing!

Reply