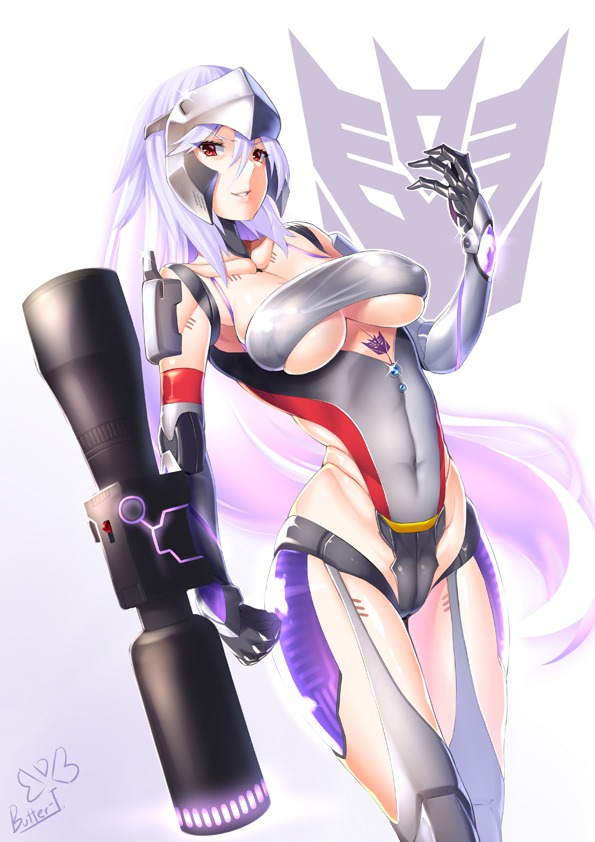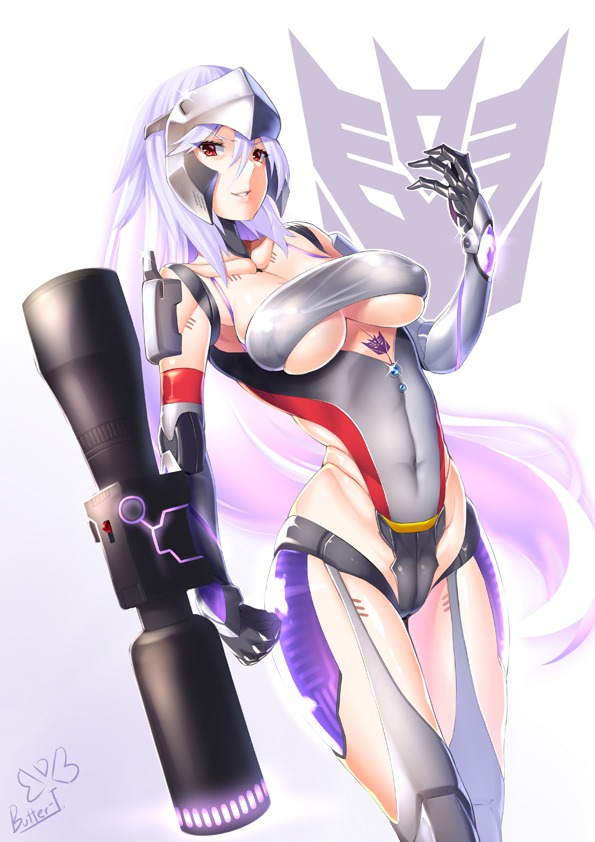 Watch
" I'll crush you with my bare hands! "
I think many people are more familiar with Megatron's character from Michael Bay's movies. But for me, I'm more familiar to Megatron from G1 (Generation 1) Animation, where Megatron can transform into a pistol. And yesterday, I felt I want to try drawing.
The truth is, even I who watched G1 Animation from child to adult, I still have no clue why Megatron needed to transform into a pistol by shrinking himself so that others can hold him in their hand. (LOL)
PS. For those who supported R Tier or above will get exchangeable part to castoff her chest armor, exposing her nipples. (Even thought it's Transformer, I still couldn't resist making it erotic)

Booty through tyranny? Peace through femdom?
Reply

is supposed than a handgun is a banned weapon in animated series (in children animations uses lasers instead of real guns, very strange for me)
Reply

But she turns into a gun? Who cares, look at those cannons! XD Awesome work man, love the metal work on her outfit, and such a great design!
Reply