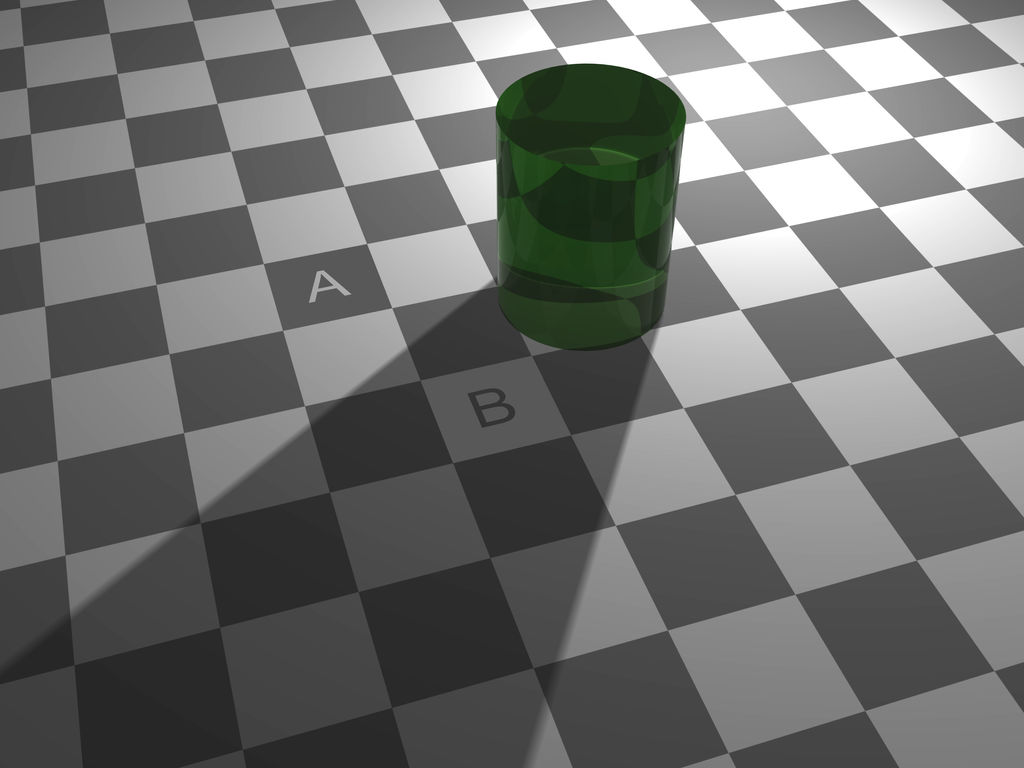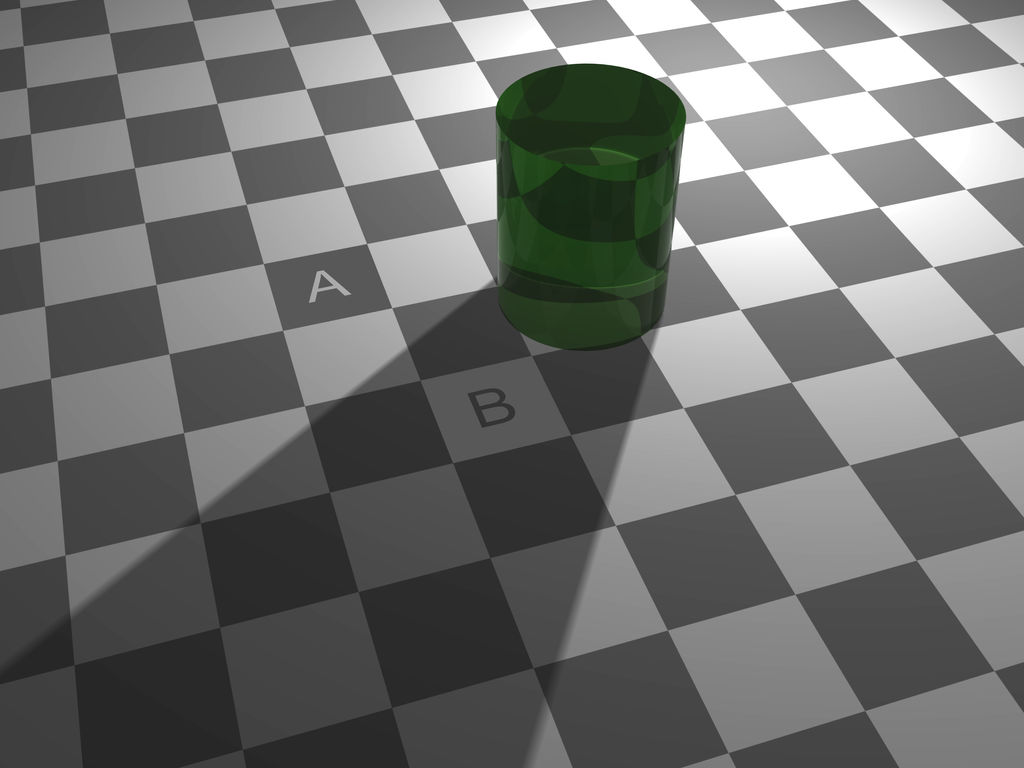 Squares A and B are exactly the same shade of grey.
yes, really

This is a remake I put together of the Checker shadow illusion published by Edward H. Adelson, Professor of Vision Science at MIT in 1995
It's a very simple illusion and a favorite of mine. It was surprisingly easy to get the right balance of light to achieve it this time around.
Here is the proof:
www.deviantart.com/butisit/art…
wiki -
en.wikipedia.org/wiki/Checker_…

This is a fantastic version of the checkershadow illusion. Did you also make a comparison image that shows that A and B are the same?
Reply

Dude, this is by far the best Shadow illusion I've found with Google.
Reply