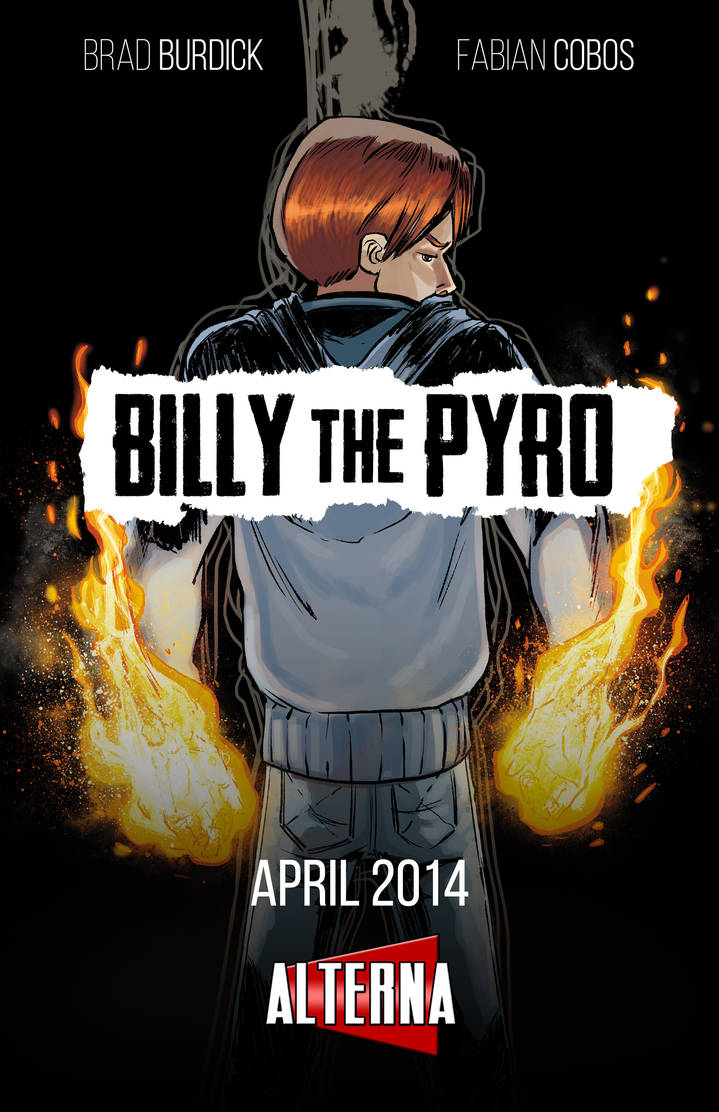 Shortly after the successful Kickstarter of Billy the Pyro #1, Alterna Comics picks up the first story arc of BTP, which will be 4 issues long. Alterna Comics, a New York Times Best-Selling Graphic Books Publisher, who has published such comics as; Fubar, American Terror, The Golem, and The Last West. Will now add Billy the Pyro to their roster. The first issue will be released on April, 16 2014.
Billy the Pyro is a not so normal coming of age story, about adolescent teenager Billy trying to deal with his abusive and troubled life. Soon learning that he has been genetically altered by a government research institute to possess the ability to produce and control the element of fire. Billy now has even more questions as he tries to figure out who he truly is and his purpose in life.
Billy the Pyro is Written by

Brad Burdick, Illustrated by

Fabian Cobos (The Golem), Colored by

Eddy Swan (Grimm Fairy Tales, Last of the Greats), and Lettered by Crank! (Revival, HACK/slash). Look out for the first issue to be release through Comixology in April 2014.