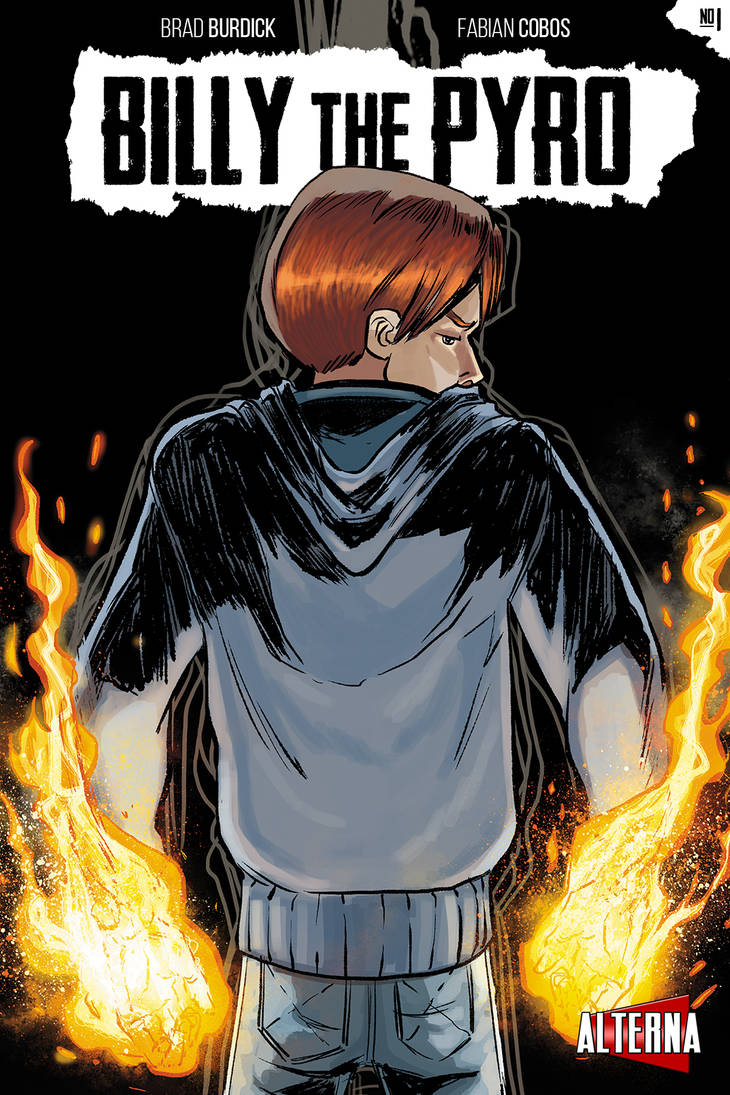 Billy the Pyro #1
is now avaliable on
Comixology, from Alterna Comics for only $1.99
!
Billy the Pyro is a not so normal coming of age story about an adolescent teenager having to deal with his abusive and troubled past. While trying to just make it by in life, anyway he can. Billy soon finds out that his passion for fire is much more than just that.
Being able to put out a comic book has been a life goal and dream of mine. And I couldn't have completed this crazy dream without the amazing team behind Billy the Pyro. Show these guys some love!
Written by

Brad Burdick (me)
Illustrated by

Fabian Cobos
Colored by

Eddy Swan
Lettered by
Crank!
You can buy your copy of Billy the Pyro #1 today!
Thanks to everyone who has supported and gotten me to this point. This is just the beginning!
- Brad Burdick