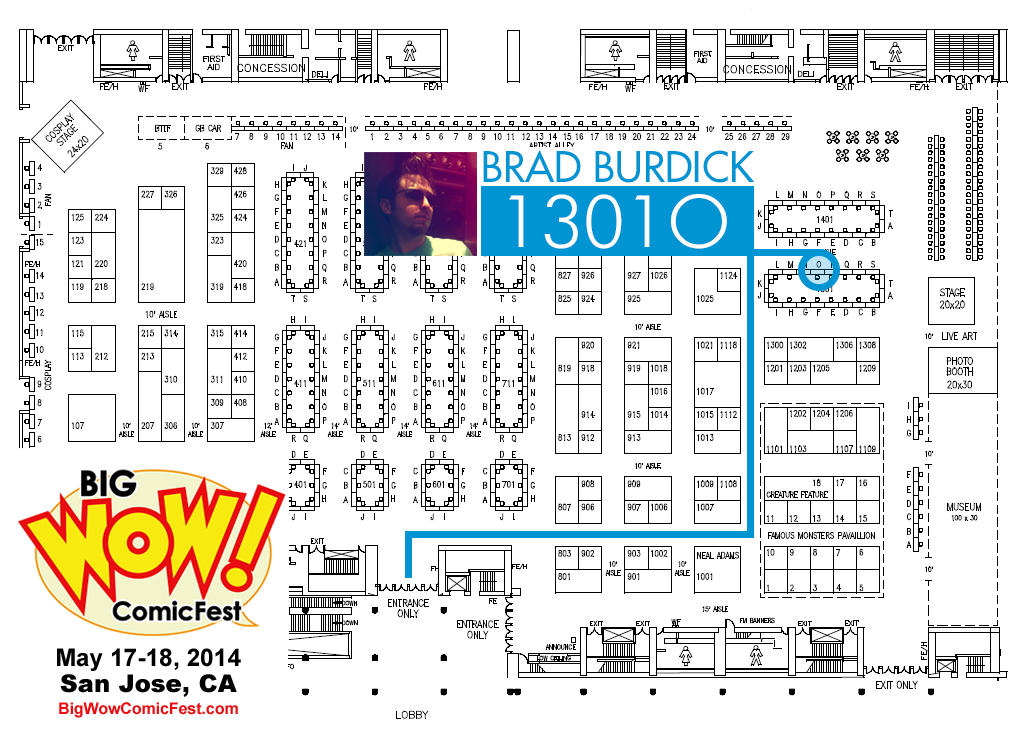 I'll be attending this years
Big Wow! ComicFest
in San Jose, CA on May 17-18. I'm going to have print copies of Billy the Pyro #1 for sale, as well as debuting some new BTP prints from
FabianCobos
. Come stop on by The Fly Comics table 1301O and say HI. It's my birthday on the 17th, so I'll probably be wearing a party hat!

If you can't make it out, I'll be posting frequently from the show on my
Instagram
and
Twitter
. It'll be like you're there!