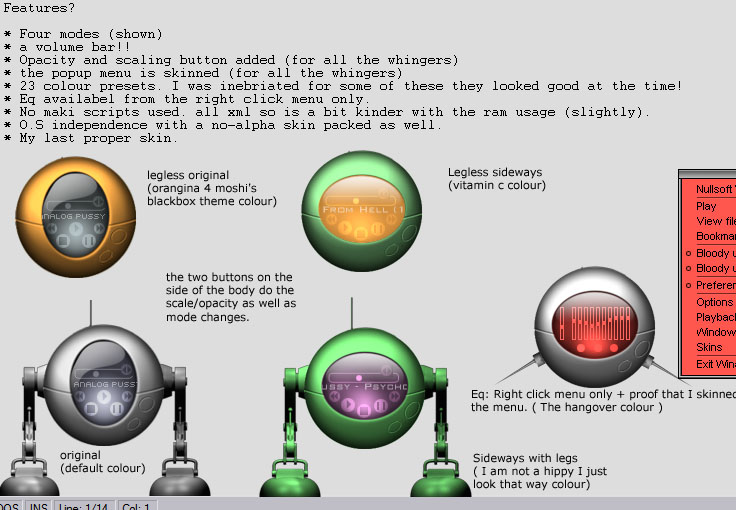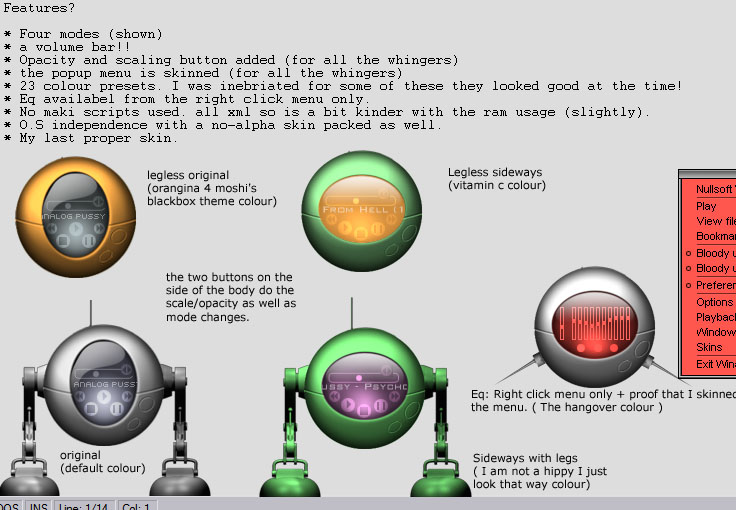 Watch
This is buroid. It looks good sitting on top of taskbars,trays,windows,in windows basically any where a robot might hang out!

My only tip is that this skin will run in wal format but wa3 takes some time in displaying the menu so you might want to unzip the skin into the skins folder then wa3 doesnt have to unzip it "on the fly". I do this with all my skins it uses slightly less ram and everything is quicker.

More details in the screenshot so zoom it if you want all the information.I lied in the screenshot there are more presets than stated. Last minute ideas.

I am going to skin all my little robots that I am modelling so look for more B.U.R series wa3 skins.I havent skinned the windows..... what an act of defiance!!!
Daily Deviation
Given 2002-09-01
burstnibbler
has created this odd alien-robot-like creation as a Winamp3 skin.
Buroid
, it is called, is quite unique in style and execution. It houses some fun elements that I believe everyone will enjoy. Check it out, you might just like it! (Selected by $
jark
) (
Featured by jark
)