Hello there, people of the internet, my name is Carlie Fletcher.
I am a college student that is a huge fangirl but I extremely kind and patient.
I tend to avoid toxic fandoms, as they are expected.
I wish to become an animator and hope to create a story that will inspire people for years to come.
Here I have a list of advice that I live by.
The troll is a parasite, the more attention you give it, the more it will suck the life out of you.
The best way to deal with the parasite is to ignore what they do because they expect you to give them attention, and if you don't give them any, the joke's on them.
Lying to your friends about yourself just to make friends won't make you a good friend.
Honesty is key to any friendship.
You will remember what is worth remembering.
Hating someones OTP, WILL NEVER STOP SHIPPERS!!!!!!!!!!!!!
True Friends like you for who you are, not for what you like.
When the person online results to insulting you after you prove your right in an argument, that is their way of saying...
"I have no comebacks and I clearly lost this fight because I don't want to look like a loser even though I am so I'm going to try to make them feel bad and make me look confident with my pride I refuse to swallow."
Treat your peers from across the world as how you treat your neighbor.
Because the world is our neighborhood.
The most precious thing in life, is a life itself.
No pairing should be taken too far.
One of the biggest fears is not knowing what you have done, but what you haven't done.
Remember when getting someone to like you, NEVER mention sex, NEVER appear desperate, and NEVER insult them if they do not want to be with you.
There are 3 things that we can't control.
Time, Our Deaths, and Shipping.
Not every fan in fandom is an idiot. SO STOP CALLING CERTAIN FANDOMS BAD!
Always treat other people from other countries the way you treat your brothers and sisters.
The Earth is our neighborhood, and other countries are our neighbors.
It's best to AVOID rabid fanboys, rather than bother them.
After all, they won't listen.
We should always keep perspective in mind. Before you call someone evil, look through their eyes, do their actions, and listen to their reasons. You might find something new about the person.
Don't try to change someone's ship with yours, instead just take a deep breath and accept what you can't change.
Otherwise you look like a jerk.
There is always something to live for. Even if it's an OTP.
Life lesson number one.
NEVER MESS WITH THE SKELETON!
There are moments when it's appropriate to share your opinion, and there are moments when it isn't. Always choose the appropriate time.
A King is a man that suffers for his people.
But if people suffer for their king, then he is a tyrant.
If a friend of your leaves you because they disagree with your religion/politic view/sexuality and don't care about anything else.
Then they were never worth your time, to begin with.
I know many of you guys have different views than me.
But I could care less about that.
Friends are born with common interests, not controversial views.
What I'm saying is, we all have our differences, but we should never let that break any bonds.
Before you question someone, look through their eyes.
You can't say that someones face is dumb, WITHOUT even seeing their face.
Before you question someone, look through their eyes.
You can't say that someones face is dumb, WITHOUT even seeing their face.
If you are going to make an argument of something, at least use logic and or common sense in it.
You don't have to hate something to be noticed.
Remember at the end of the day, this is just a website, and we should always have a grasp on reality.
Just because it's a stamp, doesn't make it right.
A million bad things can come out of a good idea.
There is a difference between critiquing and criticizing.
Why should the people of the present suffer for the people of the past?
When looking for a relationship, always put love and appreciation before lust and pleasure.
Sometimes the best way to express your hate is to ignore what you hate.
I hate to break it to you, but you can't control fans, so please stop trying to.
The brain and the heart think differently.
Another communication services:
Twitter:
twitter.com/burntuakrisp
AO3:
archiveofourown.org/users/Burn…
Tumblr:
www.tumblr.com/blog/burntuakri…
Friends:































:thumb:
<*div class="thumb-holder"><*a class="smbutton smbutton-normal" href="Link Here"><*span>Text Here<*/span><*/a><*/div>








:thumb73536422: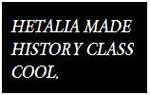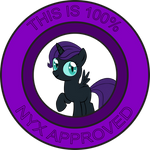 :thumb438485984: :thumb438490067: :thumb438497712: :thumb438498477:






:thumb463171022: :thumb463170899: :thumb463173241: :thumb463173017: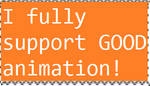 :thumb552810902:








:thumb678164679:






:thumb737545831: :thumb785814613: