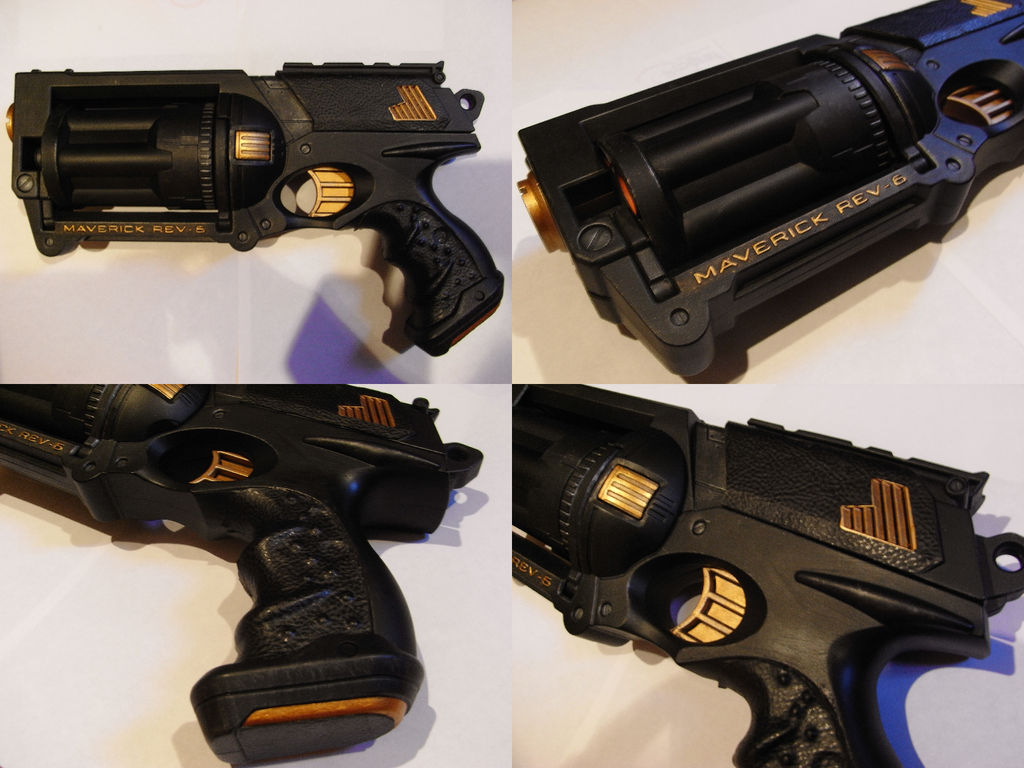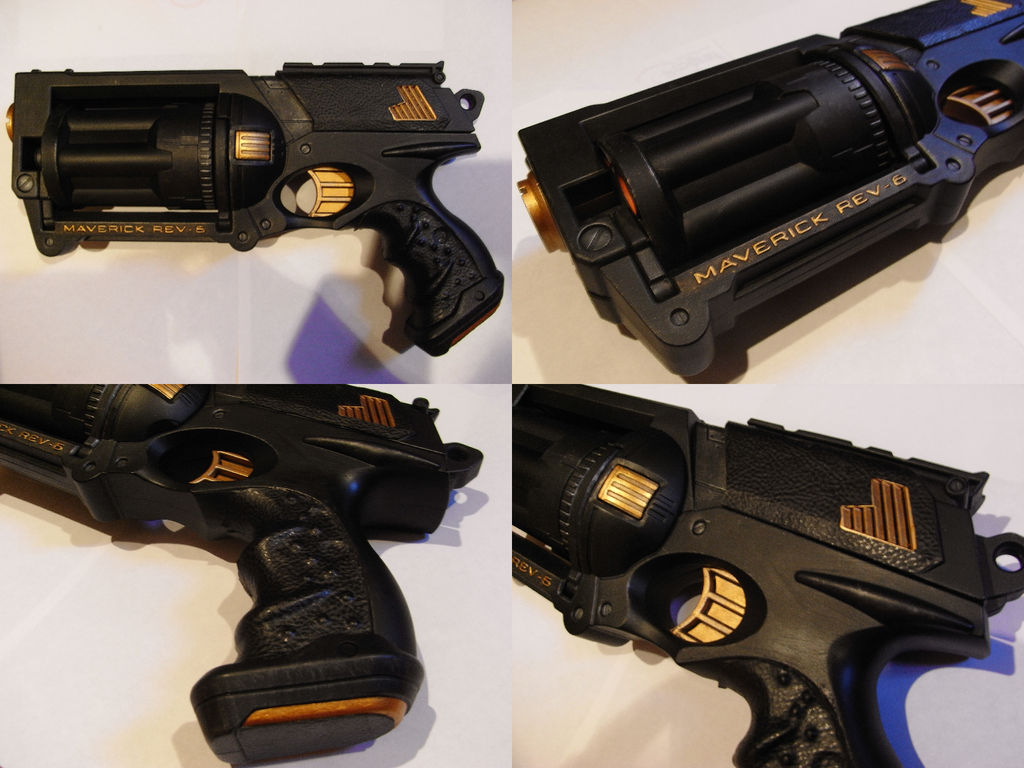 Watch
My new nerf gun

Yeah I spent hours painting it and attaching real fake leather

And of course it looks way better in real life, especially the gold.

Also for people who know what these things mean, its had the air restricters removed and its had two of those flat batteries (which are the perfect size) put behind the spring.
It shoots a few feet further than it used to.. and makes a louder "twaaaang"

Ohh i just noticed a bit of "leather" pointing out a bit in the photo, its gone now

Here's my girlfriends gun (which i painted):
[link]