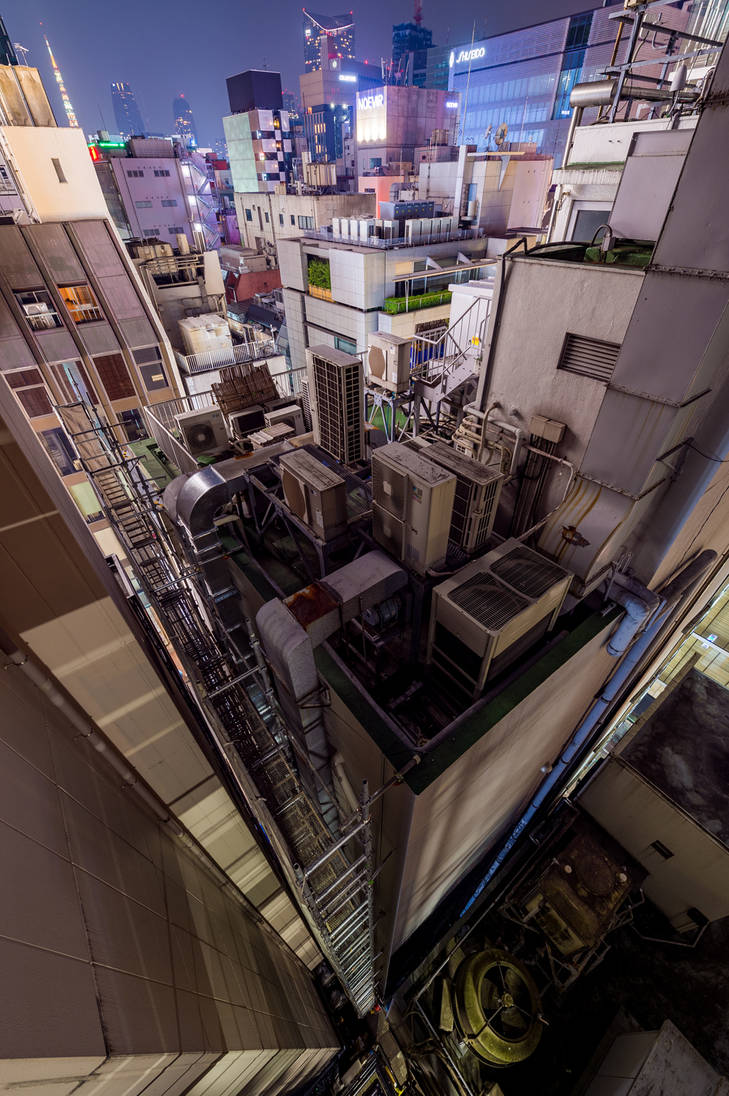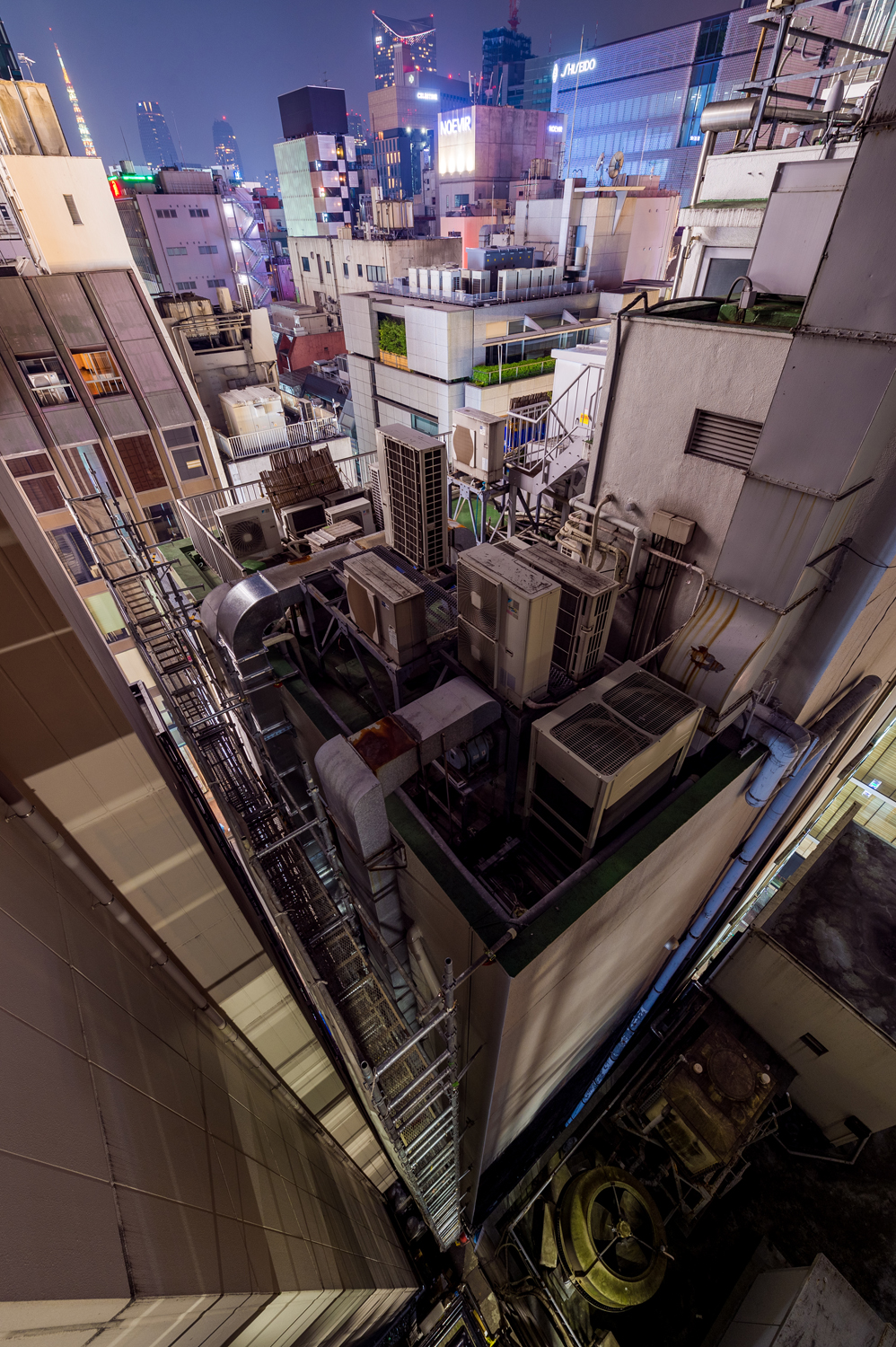 I always dislike skyscrapers, air conditions, colors of dirty metals and concrete. There is nothing round and soft (opposite of nature) but corners, squares, rectangles. The mess and the depth also create uneasyness. This is human alternative view for the nature...
This photo has an excellent perspective to realize all. With the title, it reminds me a dark sci-fi movie. Besides very good the technique, this photo is easy to 'feel' ; both the feeling of loneliness in a crowded city and the depth, if you have high anxiety.
I hope he takes security measures, when he roosts at the top of high buildings.

The Artist thought this was FAIR
15 out of 16 deviants thought this was fair.