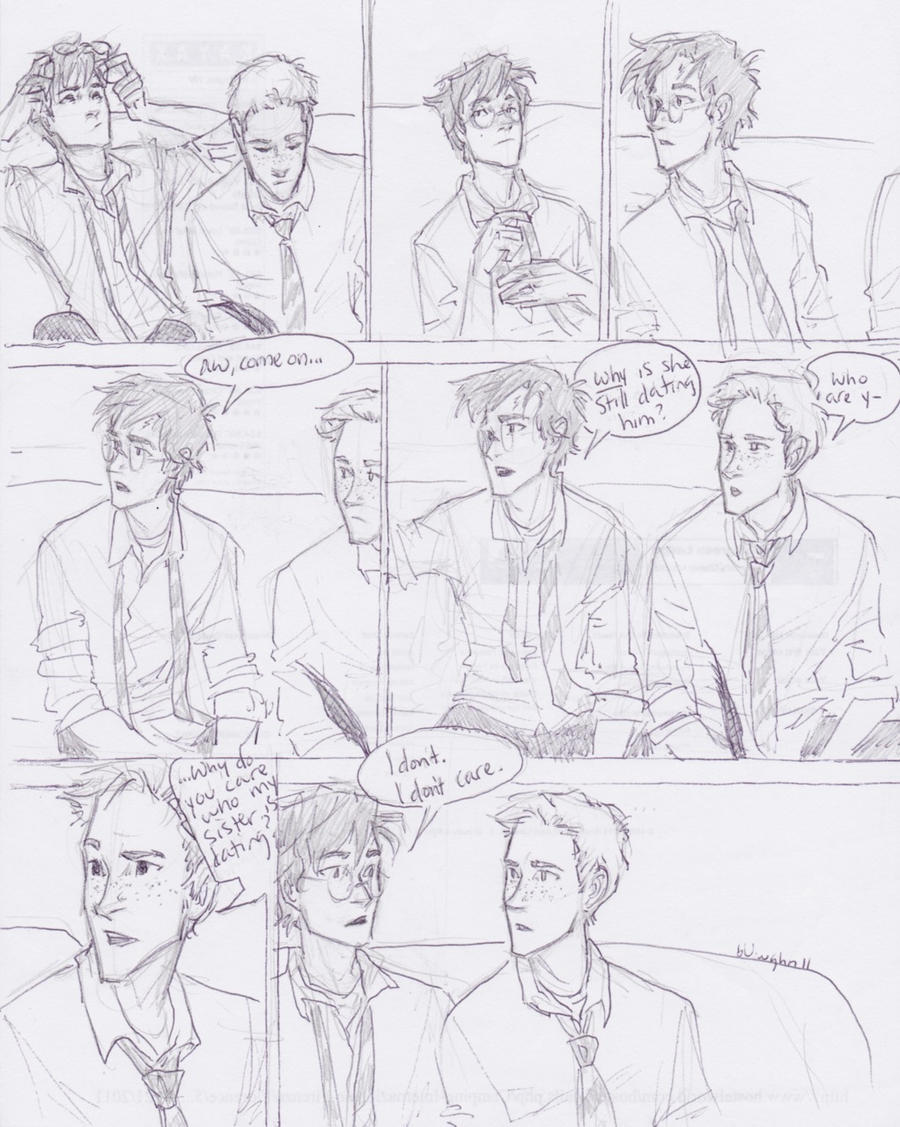 Watch
did you forget who you were sitting next to, Harry?
poor Harry, having to wait for Ginny to be available... wait. what am i saying? she's waited longer for him. makes sense that he'd have to see what he's missing in this way. and really there's only so much Harry can do but admire from a distance.

i loved his inner angst over her in the 6th book. i ate it up.
Harry Potter (c) Rowling