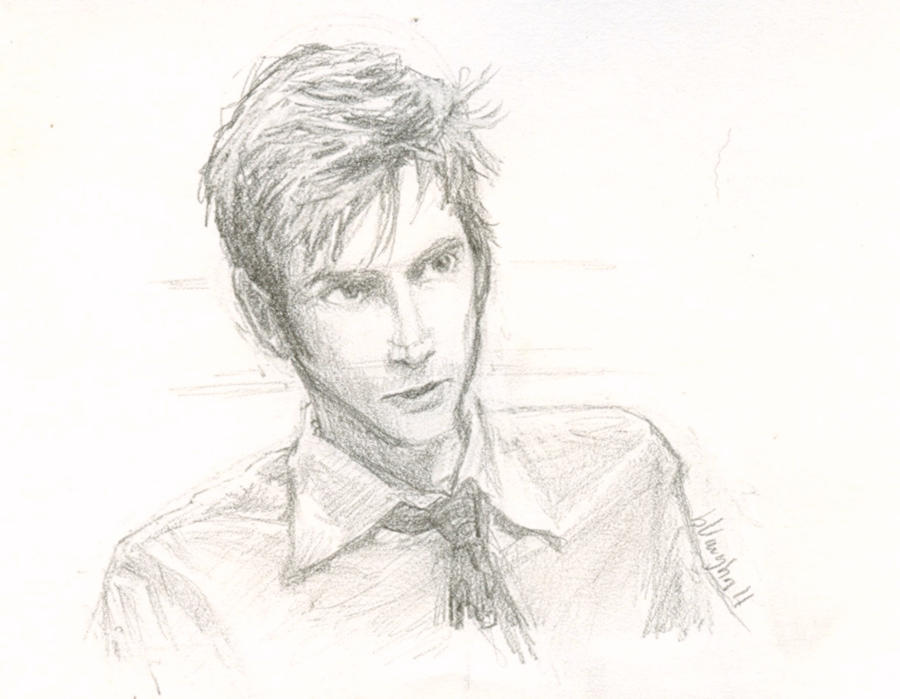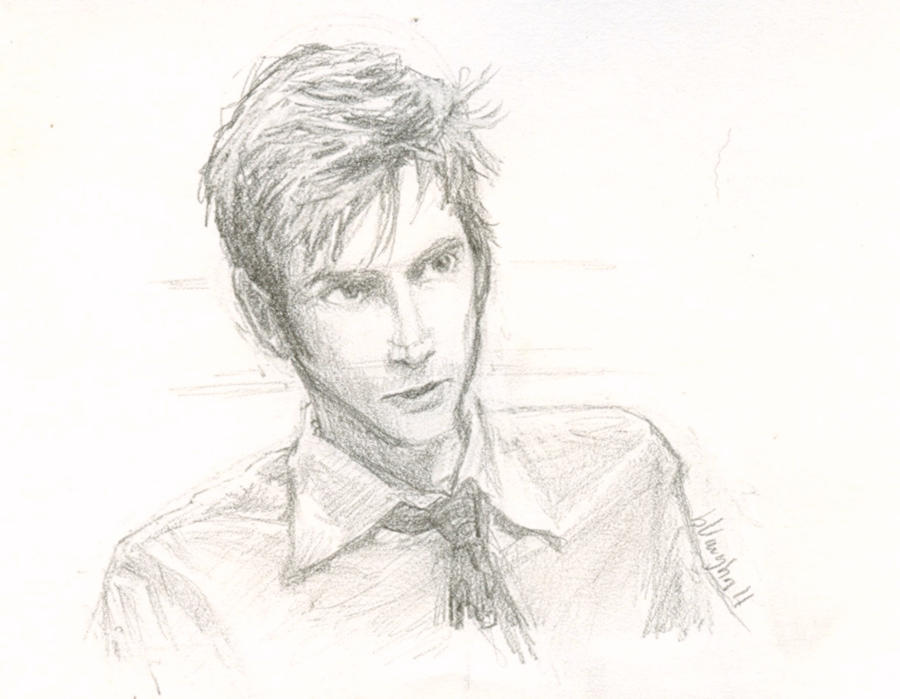 Watch
a wild David Tennant appears.
clare: "Hey, that looks like David Tennant."
me: "What? Really? I didn't mean to do that." /sarcasm
used
[link]
as a reference. trying to get the hang of different features. the strange thing about Tennant is that i didn't find him attractive in the
slightest
... until i saw him act. typical of me.
before you ask, i'm only on the third series!

I have seen doctor who up to the most recent episode aired on the BBC. David Tennant's features are slightly exaggerated which helps the likeness come through, but the nose is the only thing that doesn't feel like it fits with the rest of his face. The eyes work, the jaw line and even the hair all say Tennant. But his nose has a very distinct shape that, if nailed down would improve the likeness a lot. With that said, the image has a lot more impact because what is working works so well. It looks like a good exercise exploring likeness.

A stronger exaggeration of the hair and even to some extent the ears when you go for likeness, focusing on the basic shape that a part of the head is in 3D while you are drawing it will help to improve the image as a whole when you go to start adding details.

The eyes hit a very distinct "Doctor" pose, and the lips fit, but they feel somewhat generic.

Overall nicely done.
The Artist thought this was FAIR
364 out of 374 deviants thought this was fair.