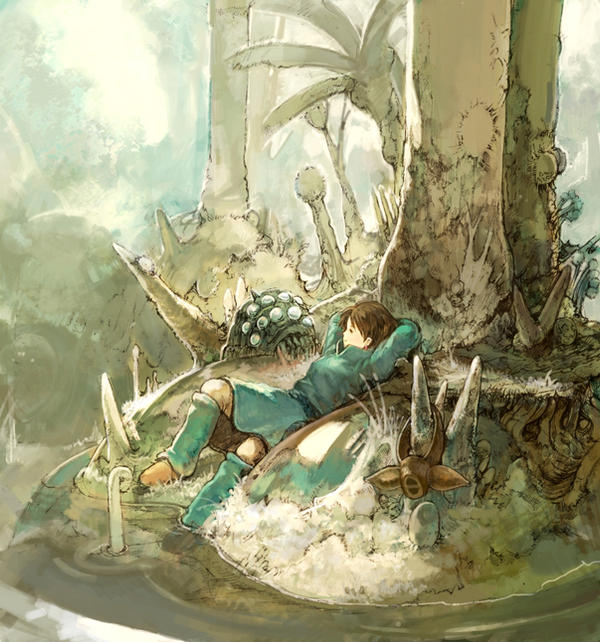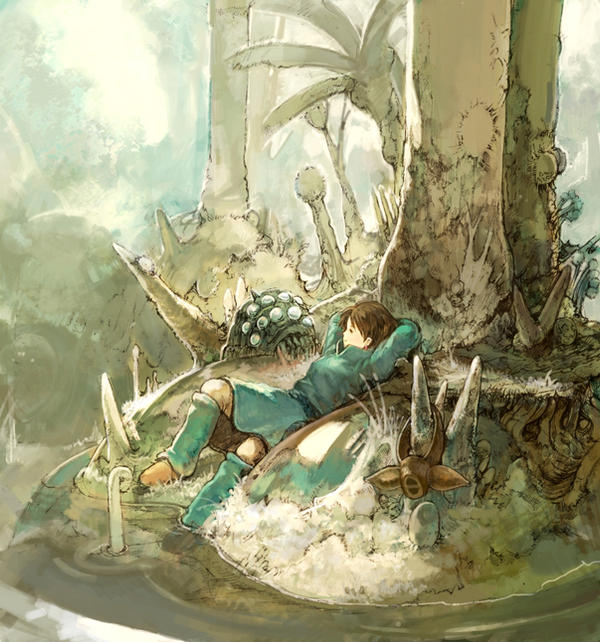 nausicaa is japanese popular animation movie and story comics.
the comic contains an environmental problem and something any more.
the movie was made light for all audience.

and I recommend both of them.
Daily Deviation
Given 2008-09-13
nausicaa
by ~
burari
. From the suggester:
"This piece by burari is just so beautiful... The soft lighting and her relaxed pose speak of such tranquility, but the details in the deceptively simple colours is incredible. What impresses me the most is that the artist could keep true to Miyazaki's style of artwork, while managing to create a completely unique deviation! Amazing stuff!"
(
Suggested by Miyukitty and Featured by aunjuli
)