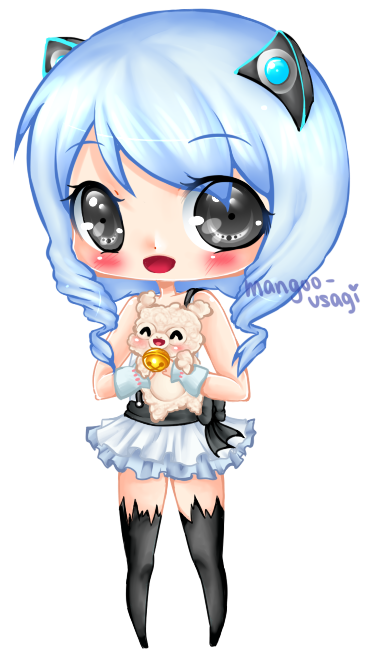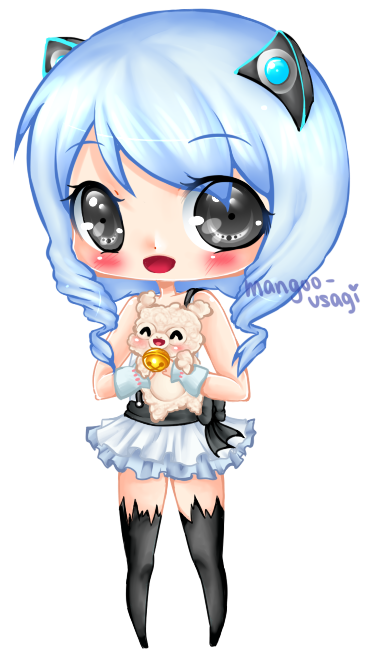 Watch
anyways, sorry it says "mangoo-usagi" on it; i was originally going to post it on tumblr ONLY, but then i felt like i did good on it so i just posted it here too just 'cause and i was too lazy to edit out the name so i just left it there and put this explanation instead. LOL. <3

---
hay guys c:
another chibi for you ;D

this one's for ~kamelli o:
it's her gaiaonline avatar if you didn't know/recognize it

and yeh. hope you layk it bby <3
-----


my youtube


my gaiaonline


my tumblr

DRAW MY AVATAR OR I WILL KILL YOU
Reply

i hate you and yur skillz ;^; </333 Y U GOTTA BE SO GUUUUD ;^;
Reply

Reply

Waaaah >-<
So Cute!!!! x33
Reply

WTFF> WHY IS THIS SO HOT AND CUTEEE.
Reply

LOOL. i have no idea. o:
why are you so hot and cute? ;o
Reply

i think you're being delusional l:
because I am hot nor cute

BUT. YOU.
YOU ARE THE TOTAL PACKAGE.
Reply

HAHA YOU SAID YOU ARE HOT
OMFGGG you admitted it ;D

and no.
i am the total package for the worst woman alive. ;D
Reply

Reply

OMFG THIS IS SO ADORABLE
I LIKE
OMG
MY EYES LIKE WATERED
I CANT TYPE PROPERLY LOL I KEEP
HAVING TO FIX STOOF
BUT
AMGGGGGGGG THIS *OOOOOOO*
AND OMG THE LLAMA
OMG
JUST
GIVE ME SKILLS WOMAN >:I
Reply

Q v Q bby i'm glad you think you're cute ;D <3
LOOL IKR THE LLAMA LIKE, I FELL IN LOVE WITH IT ; 7 ;
and woman, give me your skills first :U
Reply

HAHAAHAAH what that doesnt work o:
if i give you my skills
then
youll be shiet
and then i get them back
and ill be shiet 8)
HAHA o n o
Reply

no, if you give me your skills i'd be one of the greatest artists in the world ; 7 ;
but i don't have your skills so i'm just a piece of poo. LOL
Reply

my drawings would be SO KAWAII
Reply

Reply

kshfhgfjhs SO ADORABLE *7*
you did a really great job on it!
Reply