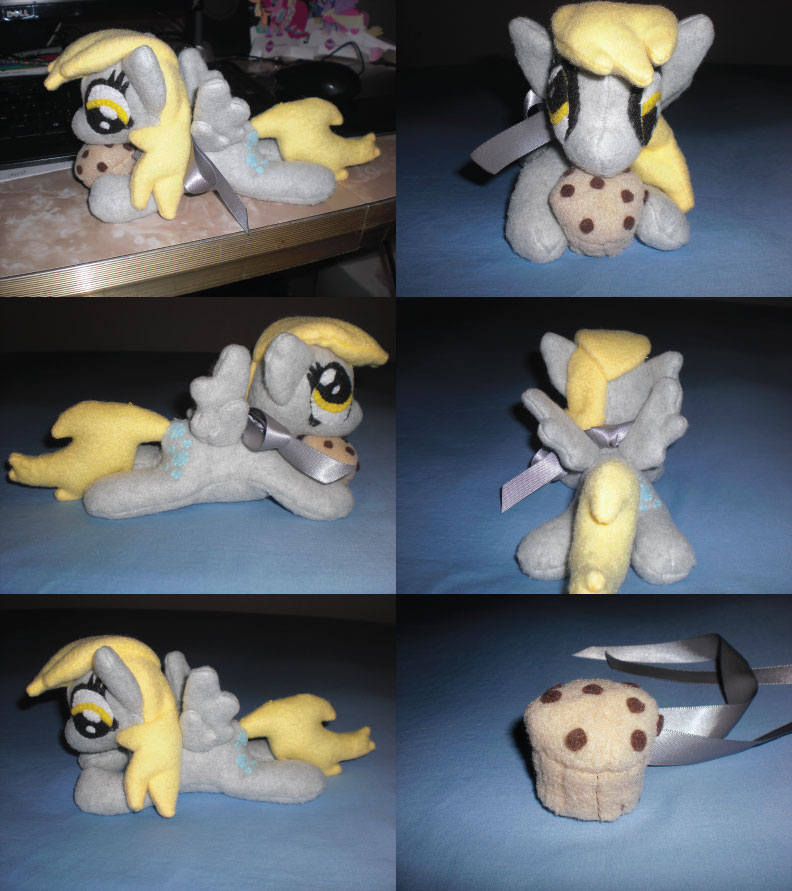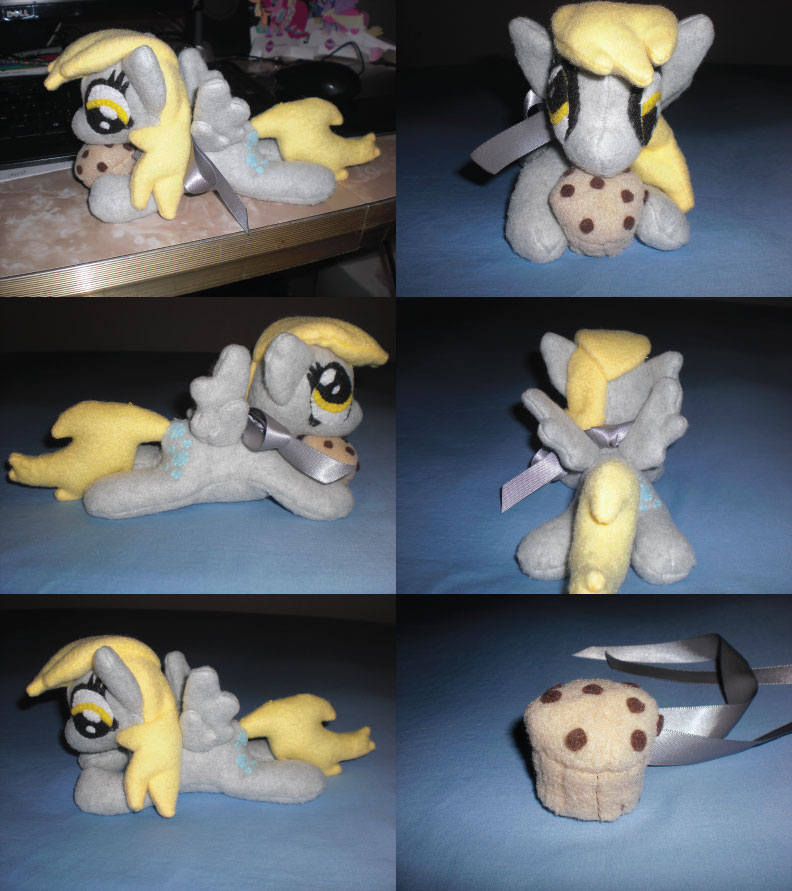 Watch
Hooray, I can finally post this!

I made this beanie baby/plushie/thingie of Derpy as a gift for a friend using *
Voodoo-Tiki
's adorably awesome beanbag pony plush pattern (with a few minor edits, including making the ears a separate piece from the head and using the same pattern for the wings as the Fluttershy pointy pony plushie I made a short while back). Derpy comes with her very own muffin, which is tied to her with a grey ribbon.
The original pattern for the base plush can be found here:
www.deviantart.com/art/Voodoo-…
(tutorial in the description)
Pattern for mane, tail, muffin, and wings were made by me.