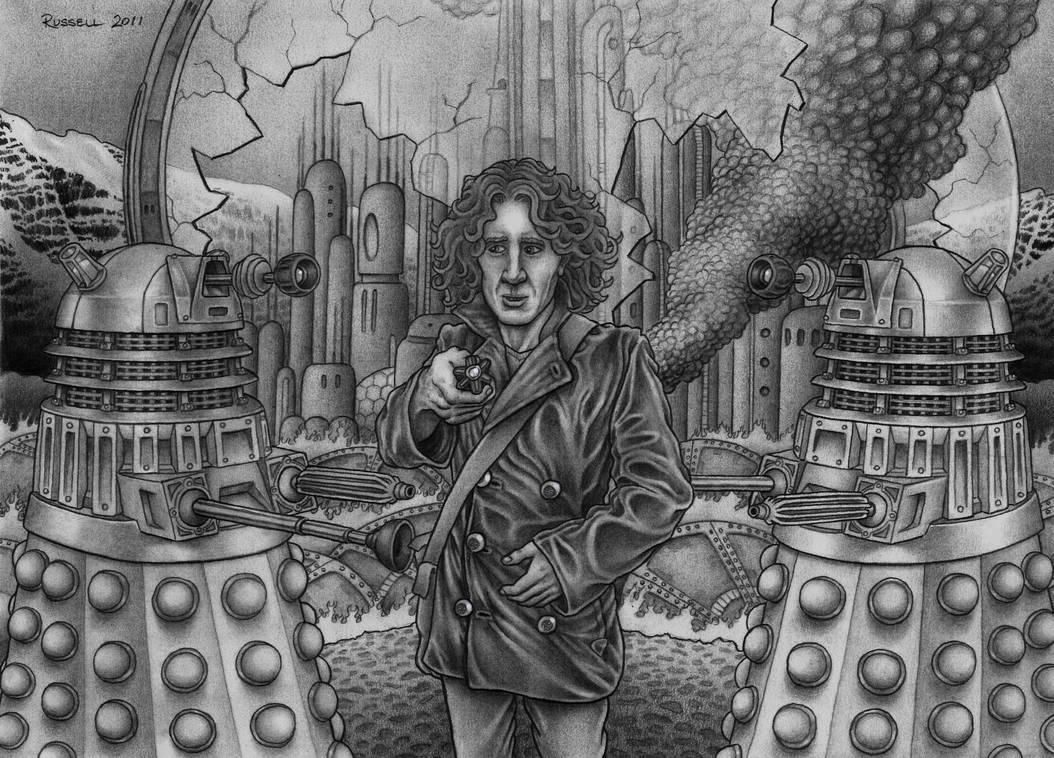 In the final moments of the Great Time War
The dome did shatter & the Citadel was breached
The Daleks, out-numbering the Time Lords by unimaginable odds, laid waste to this timeless city
Gallifrey shall fall!
The fate of the entire Universe now rests upon the shoulders of one man
To the Daleks, he is known as the oncoming storm
To us, he is simply the Doctor
Face to face with his oldest & deadliest enemy
Armed only with his trusty sonic screwdriver & a keen intellect, he makes a last stand against them
-WE HAVE FOUND THE DOC-TOR, WHAT ARE OUR OR-DERS?-
-THE DOC-TOR IS TO BE EX-TER-MIN-AT-ED
SHOW NO MER-CY!-
-EX-TER-MIN-ATE! EX-TER-MIN-ATE! EX-TER-MIN-ATE!
"Not before I watch you all burn."
Here is the 8th Doctor in his Time War gear, in the midst of battle. Is this the end for the Doctor? Will he save us all?
Doctor Who, Daleks & Gallifrey are all trademarks of the BBC.
Colour -
[link]