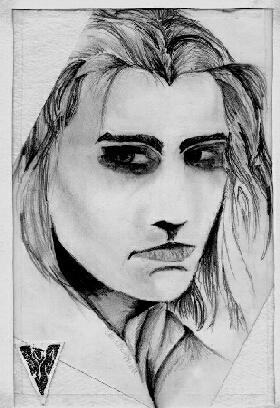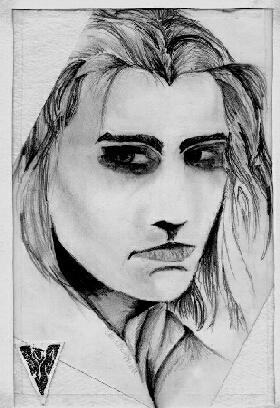 Watch
This is fan art because of the embossed Silver Gryphons emblem stamp I made in the bottom of the picture. I suppose the person I drew is a member of the Silver Gryphon forces, a sort of police in the The Black Gryphon trilogy of books by Mercedes Lackey.

At the time, I hated drawing noses, and just resorted to that little under-nose shadow I learned from some of the Sandman artwork.

No one can agree as to whether this is a female or male. What do you think? Why?

I'd have said female, dunno why. Probably faceshape and complexion.

But I reckon that nose shadow could do with being pushed a little further forward, because it almost gives the impression of the nose being flat, like a tiger.
Reply

I didn't say I was good at it, just that that's what I fell back on to get out of doing noses.

It is a little off on the face.
Reply