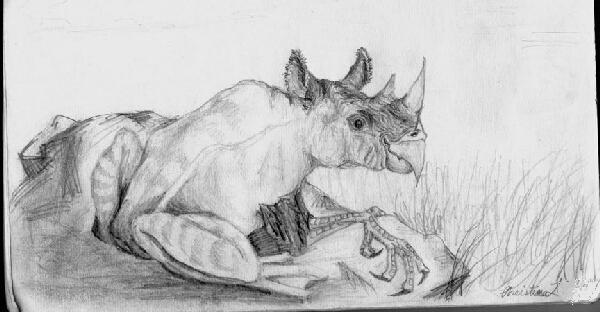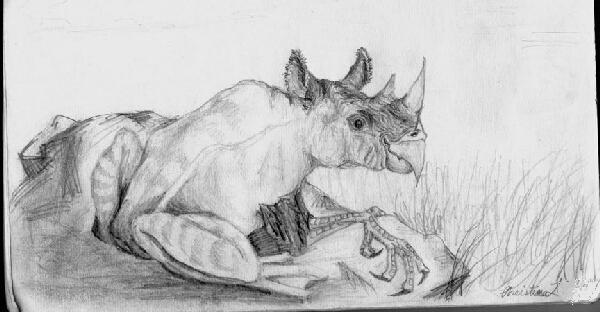 Rhino/frog mix. My final assignment in one of my high school art classes.

Ha, you're right. It's been so long since I did it, and I didn't actually look at the picture as I was uploading it. Here's the information I wrote up about it for the project:

This is pieces of a rhino, parrot, and frog. It's about the size of a large rabbit, and it pounces its prey with powerful leaps and strong beak and talons.
Reply

Crazy.
I also see a little bird, do I not?
Reply