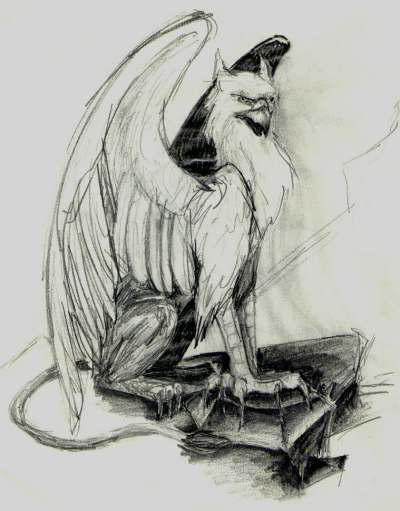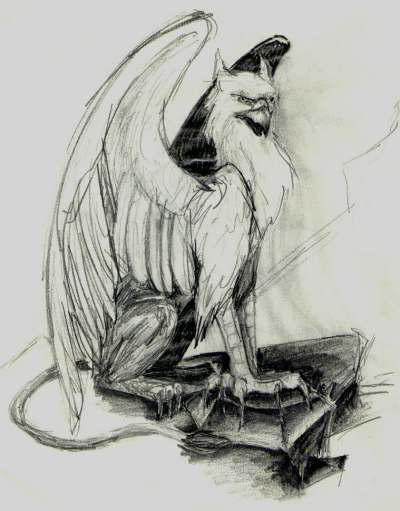 Reply

beautiful

i like gryphons... i plan to draw some more in the future.

Reply

This one´s great! The wings look like a bit unfinished (sketchy), but anyway, good job. Especially the contrast between the dark and the light areas is cool.

Oh, and the pose is very good, too!

Reply

Yah, I was just learning to do feathery-looking things, so it was just a rough sketch, as far as the wings go.
Reply

Lovely work! I love the looseness of the lines.
Reply

I can see why.

The detail but rough sketchyness all sort of come together.
Reply