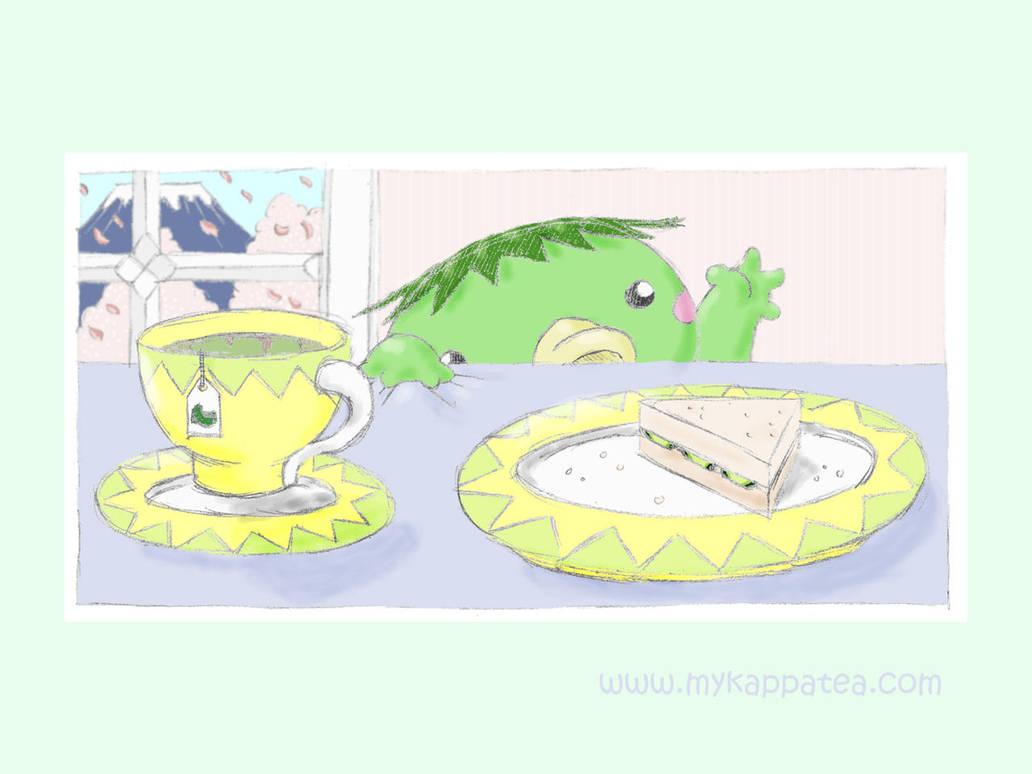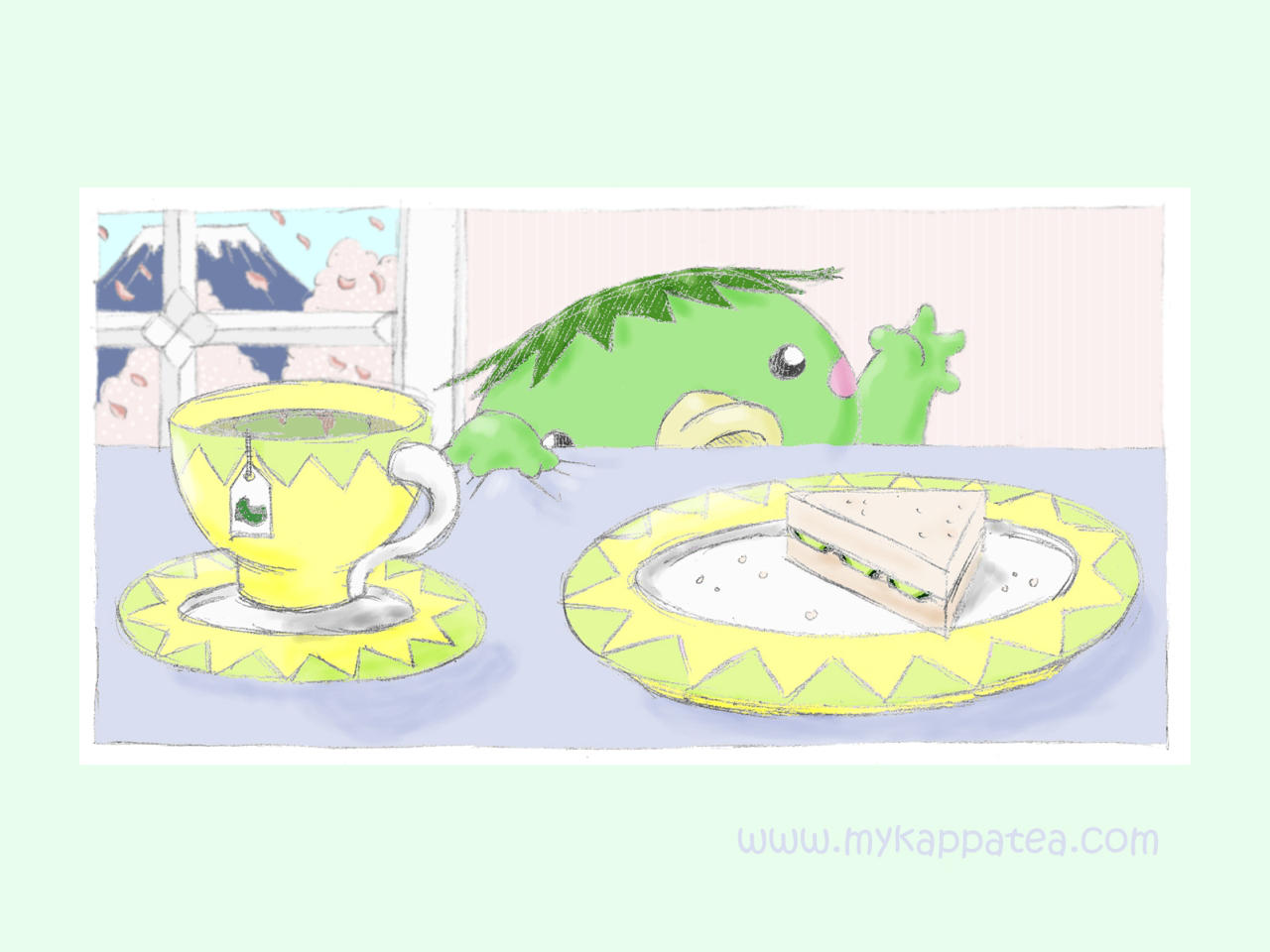 Watch
I am so happy with this! My husband (website:
[link]
) did the sketch, and I did the coloring.
Yup, that's cucumber tea, and cucumber sandwiches. Well, sandwich. I think he already ate the others!
For those who don't know what a kappa is, please visit
[link]
. They're Japanese water imps, who in their natural form are somewhat scary, although they can be defeated with a nice cucumber gift, as it is their favorite food. Thus, if you inscribe your family name on a cucumber and drop it in a river, your whole family will be protected from that kappa's ... attentions.
Colored with MS Paint, shaded and wallpaper-ized with Photoshop.