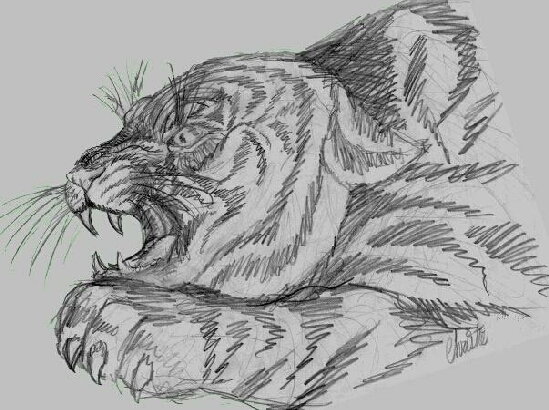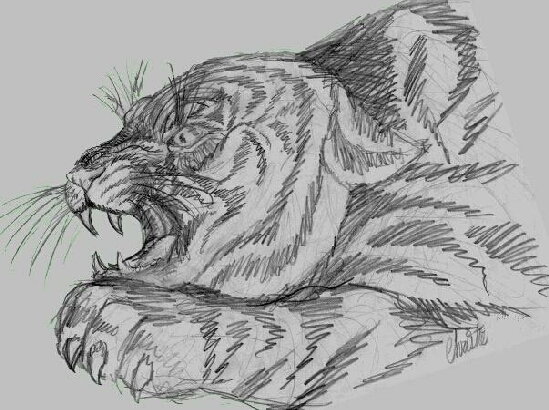 This is a drawing I did under the bed, looking at a Rudyard Kipling The Jungle Book drawing. I think I was about 9 or 10 at the time.

That is impressive considering your age.
Reply

Thank you. At that point in my artistic life, I was very good at copying things. I hadn't developed anything beyond that, though.
Reply

looks jungle-book like.

nice, especially at the tender age of ten.
Reply