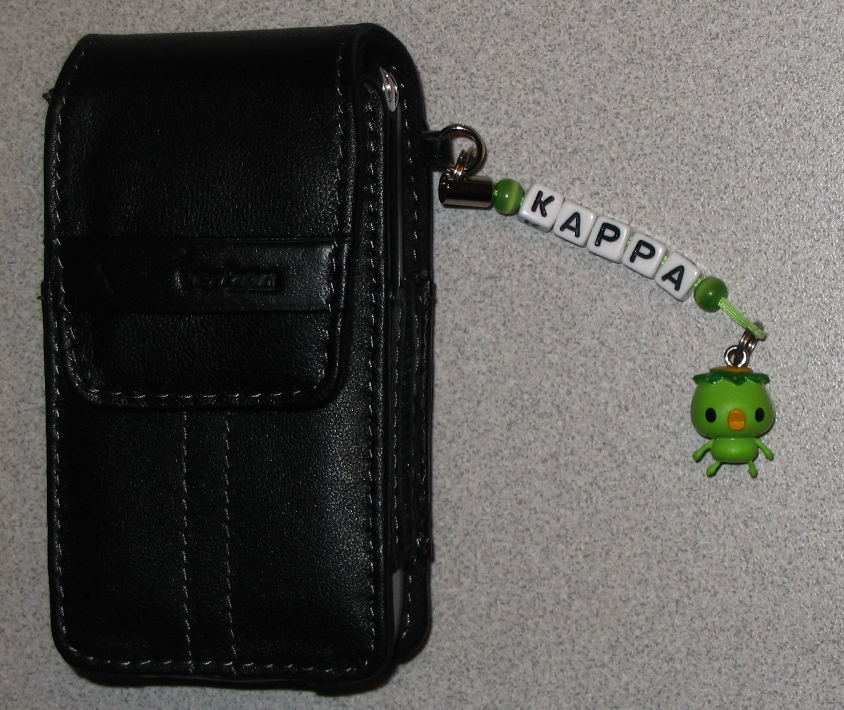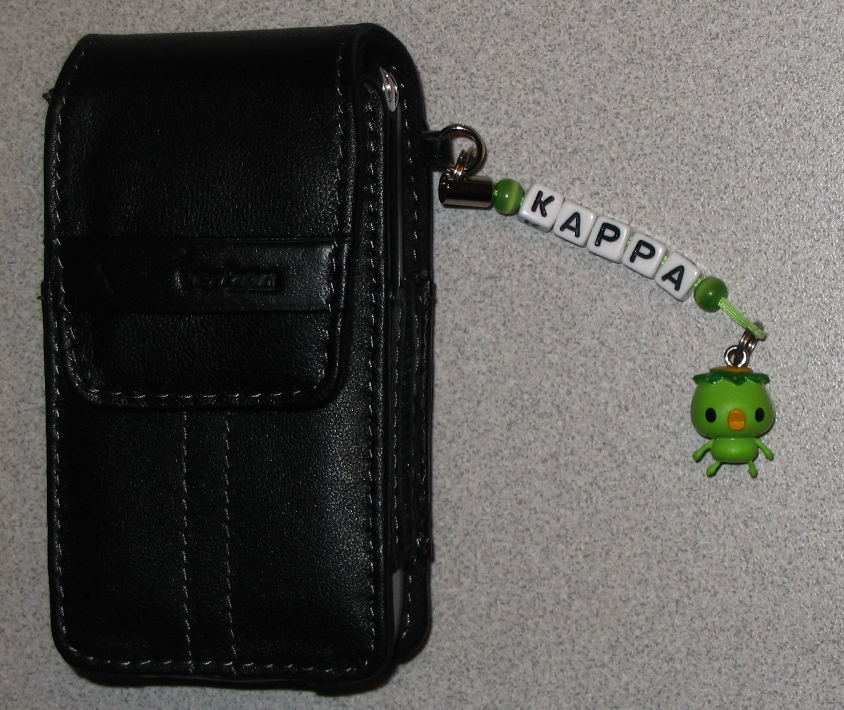 Watch
I got a new Motorola RAZR phone, with a nice holster/case thing, which has a ring JUST for hanging charms from.

OF COURSE I had to make this.

The kappa was from a Japanese cellphone charm website, but it had just been hanging on a string. I put it on a new green string, and put the beads on.

where id u find it >______< i die now!!
Reply

I got that charm and the little kappa angel charms from strapya, where you can get cell phone charms and stuff like that. They always have some kind of kappa on there!
Reply