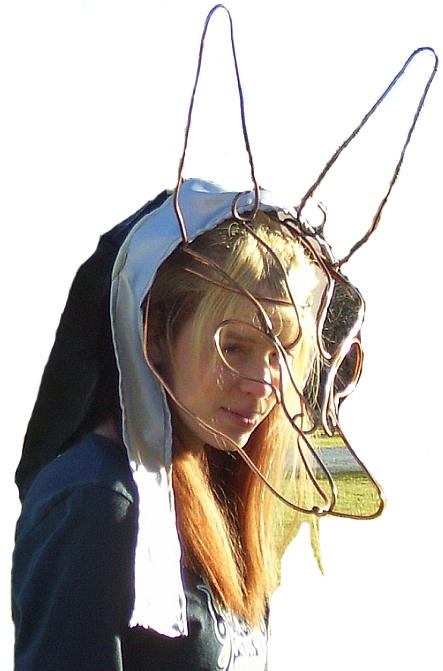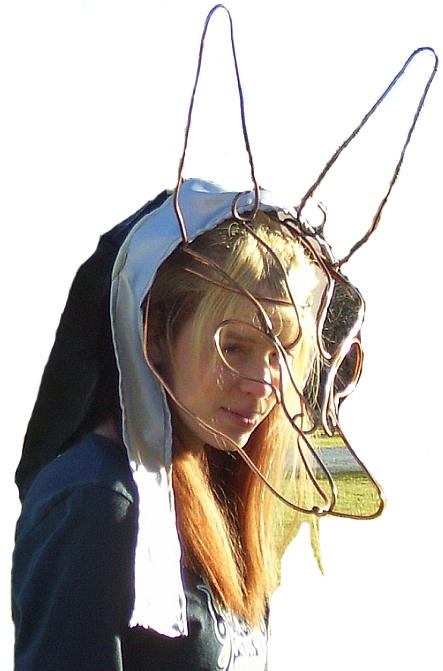 Watch
This was a fun project. Thick copper wire soldered together to make an Anubis style wearable mask. It's being worn by my friend, who did give her permission for me to post this.

It's about 5 pounds, and actually is pretty well balanced. I'm very pleased with it. Ooooh, shiny copper!

Reply

Oooh, that looks really good, I expected it to be all covering, but the wireframe look is quite intriguing, plus the twirly ends add a sense of style.
Reply


Thank you! Yeah, it was for a school project that required the use of that thick copper wire, so that's what I had to work with. I'm pretty happy with the way it turned out. There's just a couple things I'd do differently if I did it again, so I'm fairly satisfied.
Reply

Reply