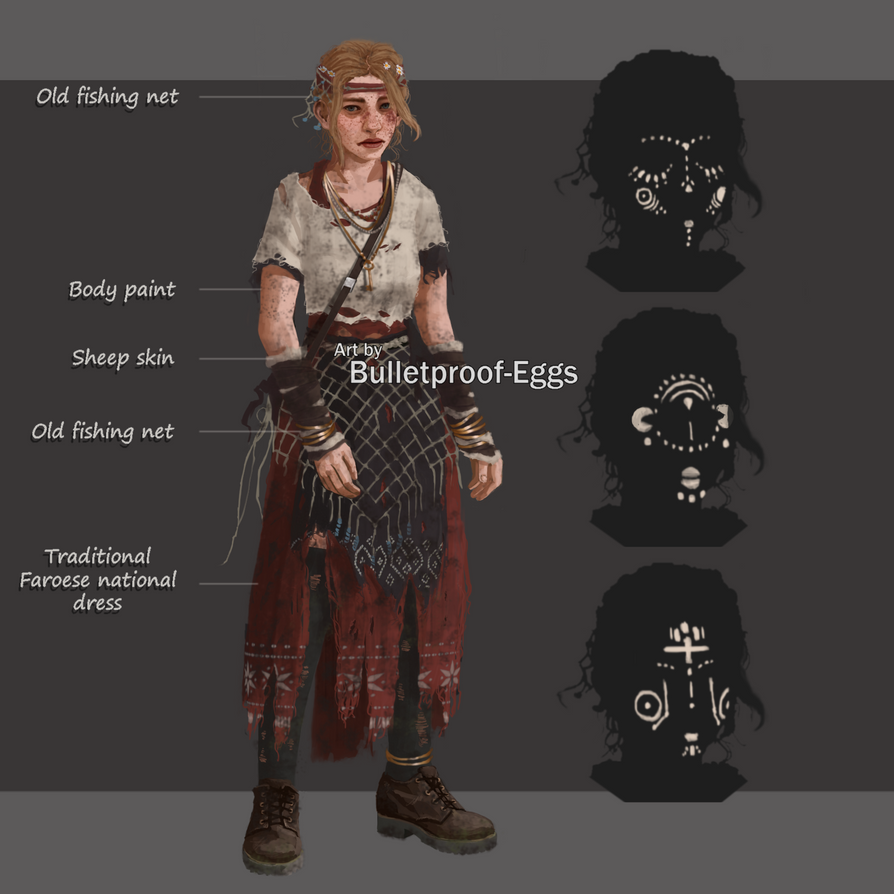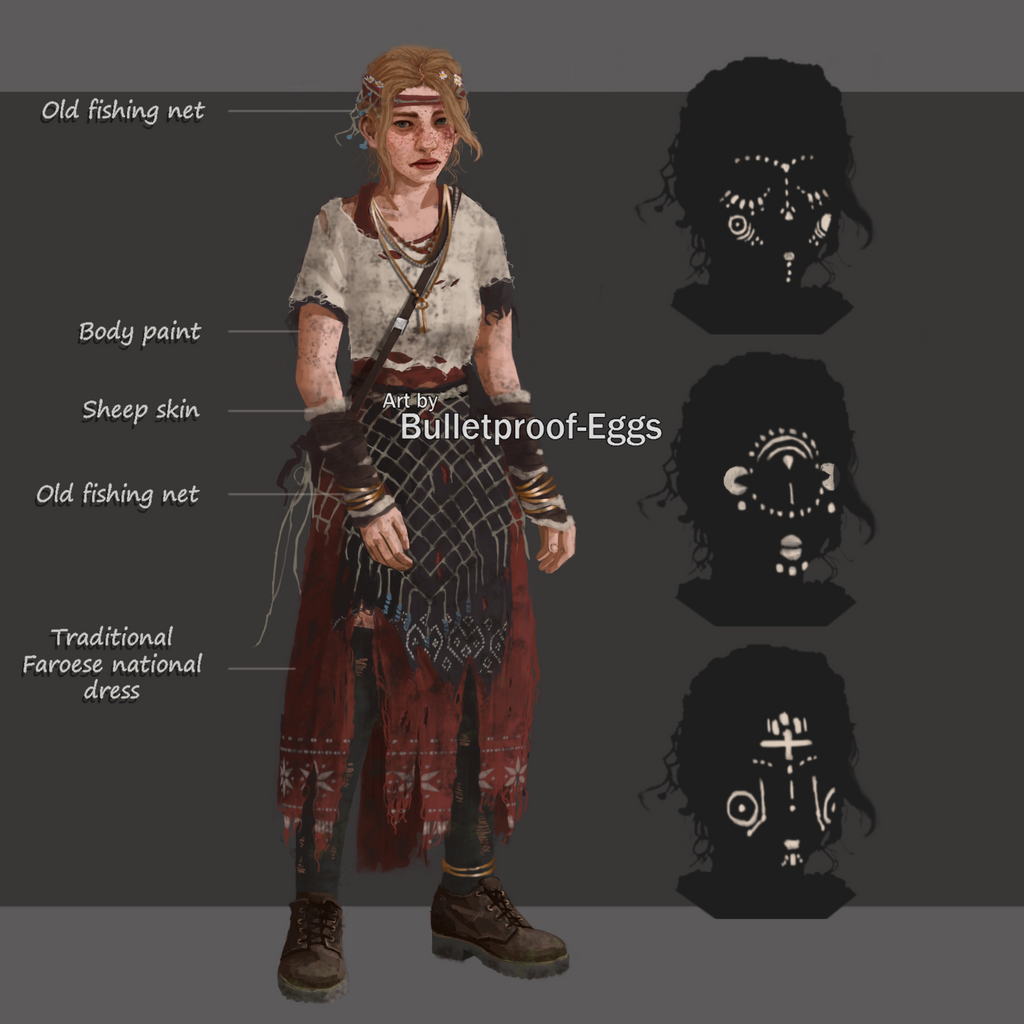 Watch
Jósefíne Eyvindursdóttir is a sunworshipping Faroese community guard in 2150 created by me for my post-WW3 apocalypse story

Also tried to come up with an outfit for sun worshipping rituals using the traditional national dress.


I'm going to draw the other characters like this too. Or perhaps photobash+paint their designs to not only come up with them quicker and start adding them in environments as well as storytelling compositions already, but also to get some photomanipulation skills.
My Instagram