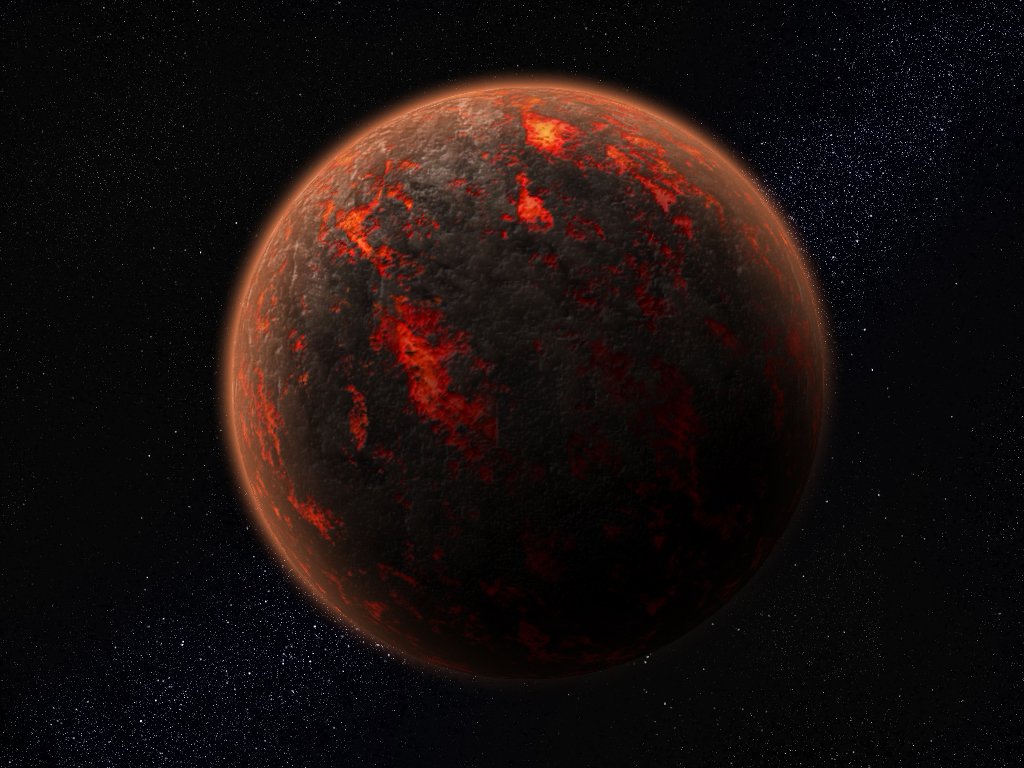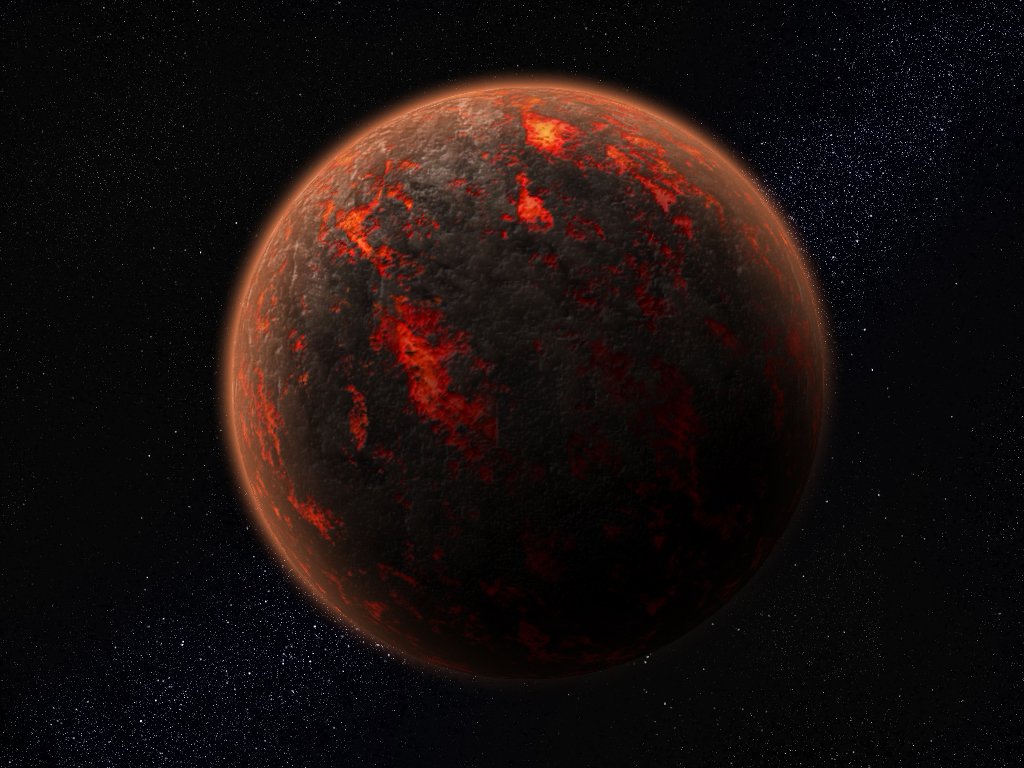 I'm trying to incorporate this planet onto a better background and compose a better image. Watch this space (EDIT: did not see that pun)
I am part of a team on SporeWiki
[link]
in which we play a game evolving organisms on a planet over the course of its history. The planet is Icarus, an Earth-sized tidally locked rocky planet, the closest orbiting body to the parent star, a red dwarf.
This, clearly, is Icarus before life began. The planet has not yet cooled, large portions of its surface remain molten and the crust is unstable. This is Icarus' Erebosian Eon, analogous to the Earth's Hadean Era.
Composed (from scratch!) on Adobe Photoshop CS2. Red colour courtesy of my own blood.