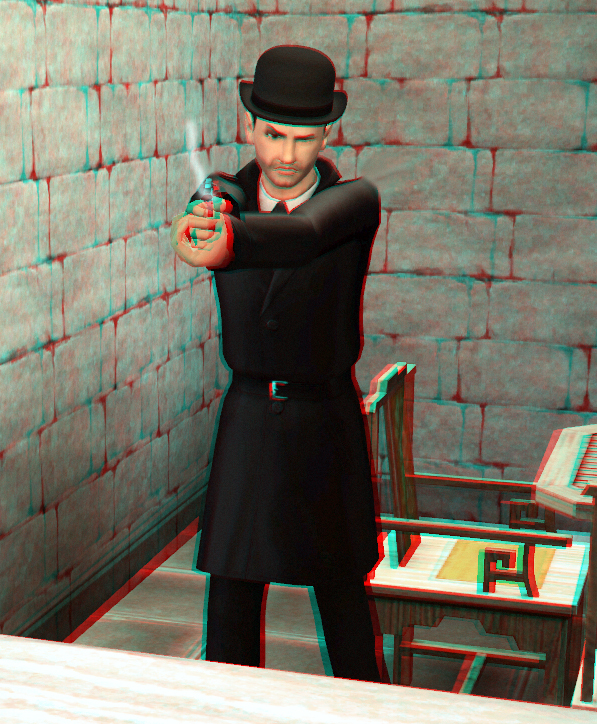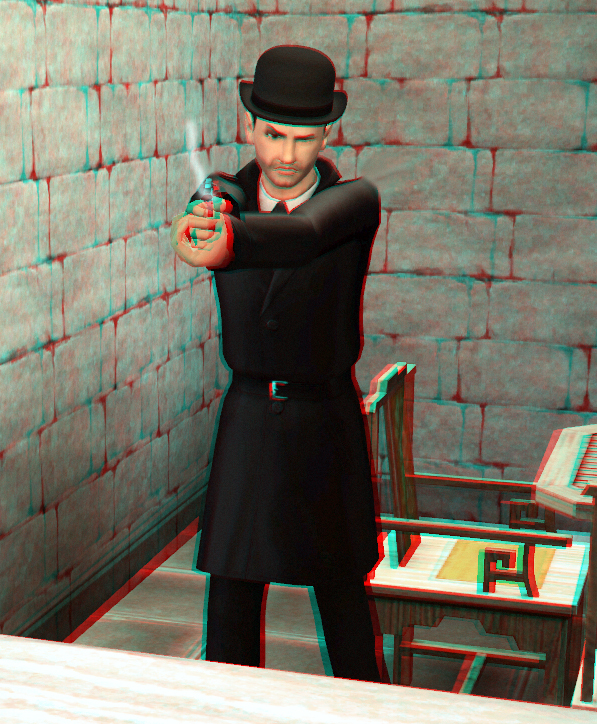 Scene from: "Sodality"
Made with: "The Sims 3: Pets"

BACKGROUND
==============

The agent codenamed Black Rat is the de facto leader of a task force of the Chinese Ministry of State Security, designed specifically to protect Hong Kong from the Hebbleskin Gang.

Not as tough as Tin Dragon, he is all-the-same a harsh pragmatist when on the job. He is also a notorious womanizer, having at one point or another seduced somewhere around 32 different women, including teammates Stung Hornet and Miriam. (Note: Not at the same time. Even Black Rat has standards!)

In this scene, he found a bad guy who was extorting a shop owner. Key word being "was." He did apologize for the mess.