0 Favourites
0 Comments
64 Views
For larger zoom ability, visit each image on my gallery individually of whichever character interests you, or click
here
to download a PDF file.
This is a reference of each hero character's look based on estimated difficulty level for custom designers to replicate. Image of

is from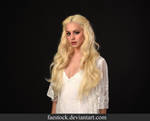 . Please contact her if you want a copy of the exact dress she wore.
If this gets popular enough, and enough of you want to do this for actual Comic Cons or whatever, then I might upload a catalog for the villains next.
Again, for help with anything
Cagegirl
-related, please contact

, as he holds the rights to the actual graphic novel.
This catalog doesn't include most civilian forms, unless a character only has a civilian form. Also not included: prison uniforms.
Update: Following corrections were made to the downloadable version of this as a PDF:

- Young Anda is from They Call Him...Black Rat, NOT from Swappernetters.
- Grinodos' Bison Hunter uniform is from The Bison Reborn, not Volkonir.
- Likewise, Tomi Himada is from The Bison Reborn.
- Rockstar Games credits for GTA 5 added to the fine print and legal notices.

Image details
Image size
1299x5471px 5.99 MB