Or, it's the beginning of Chaos for me.

Next month I have Otakon and Intervention, and after that SPX (and possibly Nekocon, but haven't heard back from them, so I don't know.) I will have all sorts of LaSalle's Legacy merchandise, including Book 3, fresh from the printer, and will be available for at con commissions.
Otakon
, Baltimore Convention Center, August 9-11
I'll be in the artists Alley at Otakon for the first time in three years!

I'm at table W06, sharing with

, inbetween

and

; one of the best places to be. Here's a handy dandy map to find me in the massive AA.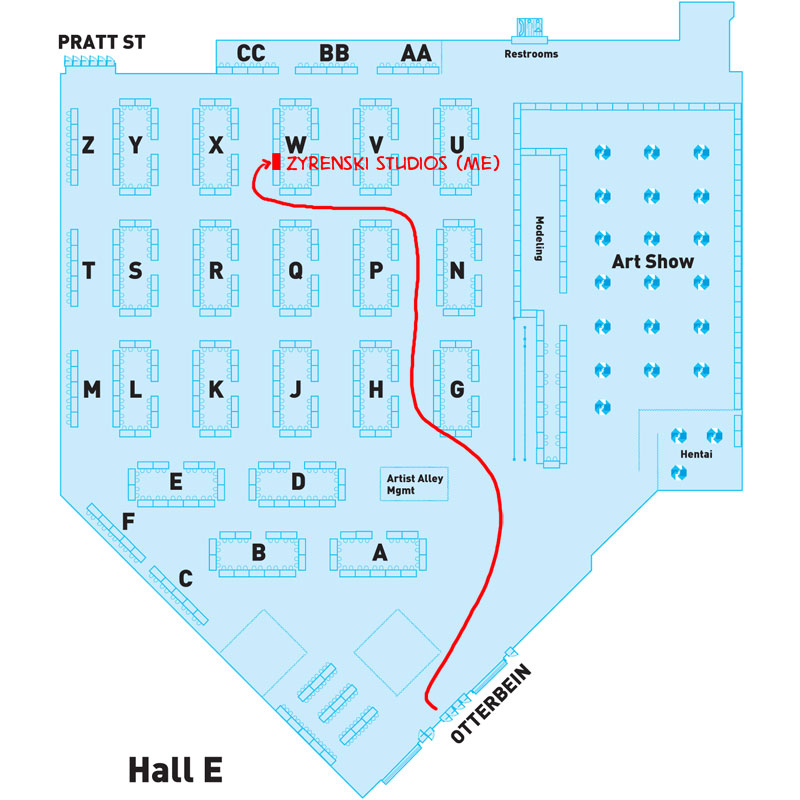 Intervention
, Hilton Rockville, August 23-25
I will also be in the AA at Intervention con in Rockville. I'm not sure where my table will be; I'm assuming I'll be at the same spot as the last couple of years. If you've gone and plan on going again, I'll be there!

Small Press Expo (SPX)
, Bethesda North Marriott Hotel and Conference center, September 14-15
Thanks to Intervention being early this year, I am also exhibiting at SPX for the first time. If you've never been, it's a wonderful convention to find all the best indie comics, both print and web. I've always been super inspired every time I've gone, and the amount of talent in that place is amazing. Many of my friend in the
Spiderforest Collective
will also be there with wares to sell; if you haven't checked out Spiderforest, do so. It's a lot of really good webcomics all in one place. I'll update with table information as I get it.
If you'll be at any of these cons, please stop by! I love chatting about anime/gaming/geekdom in general (though no spoilers for Attack on Titan please) and would love to meet all of you in person. If you can't come, then wish me luck!