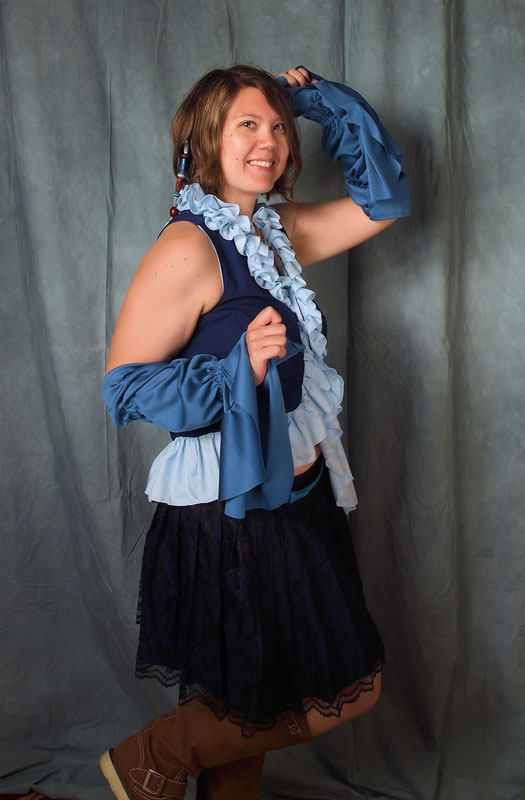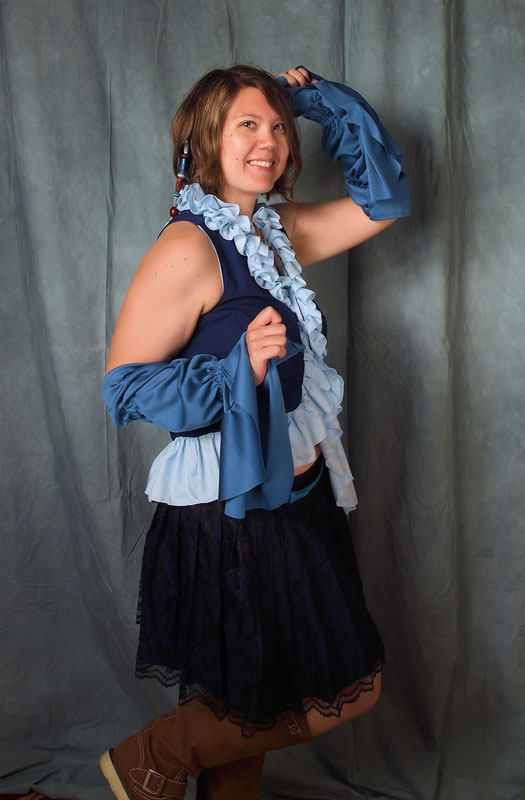 Watch
Me as Yuna in her songstress outfit from Final Fantasy X-2!
Can you believe that before I made this outfit, I did not know how to use a sewing machine? Now, I had lots of help with the construction of the outfit, but all the manual labor and hard work? That was me. And I am effing proud of the work I put into this, so I'm putting it up for all you to see.

I made everything except for the necklace, belt, and boots.
This picture was taken at Balticon for the hall costume contest by that photographer whose name I didn't get. I didn't win, but I had lots of fun walking around anyway.


Omg,youre so CUTE! Awezome outfit!
Reply

It's always a bonus when I get a cosplay pic in with my regular inbox fare! Great Songstress costume.

I totally understand what it's like to work on a costume for two years. Mine and my husband's Otakon costumes for this year took that long to make, too.
Reply

Thank you!

You'll be at Otakon? I'll be in Artist Alley at Otakon this year too.

Stop by and show me your costumes! We could have a photo op, lol.

Reply

You know I'd have to see your eye color to know if you really got the Yuna look down pat.

Great outfit. It's amazing what we will learn to do the things we love.
Reply

you made that? ...wow...it looks fab!

lol even with the aid of two talented seamstesses it would be a disaster if I attempted do something like this..I can't even sew buttons on XD
Reply

Thank you! It took two years, but I did it!

I could sew buttons before, but that was about it. XD
Reply

Woooow

So cool ^^ I could never make anything like that

Reply