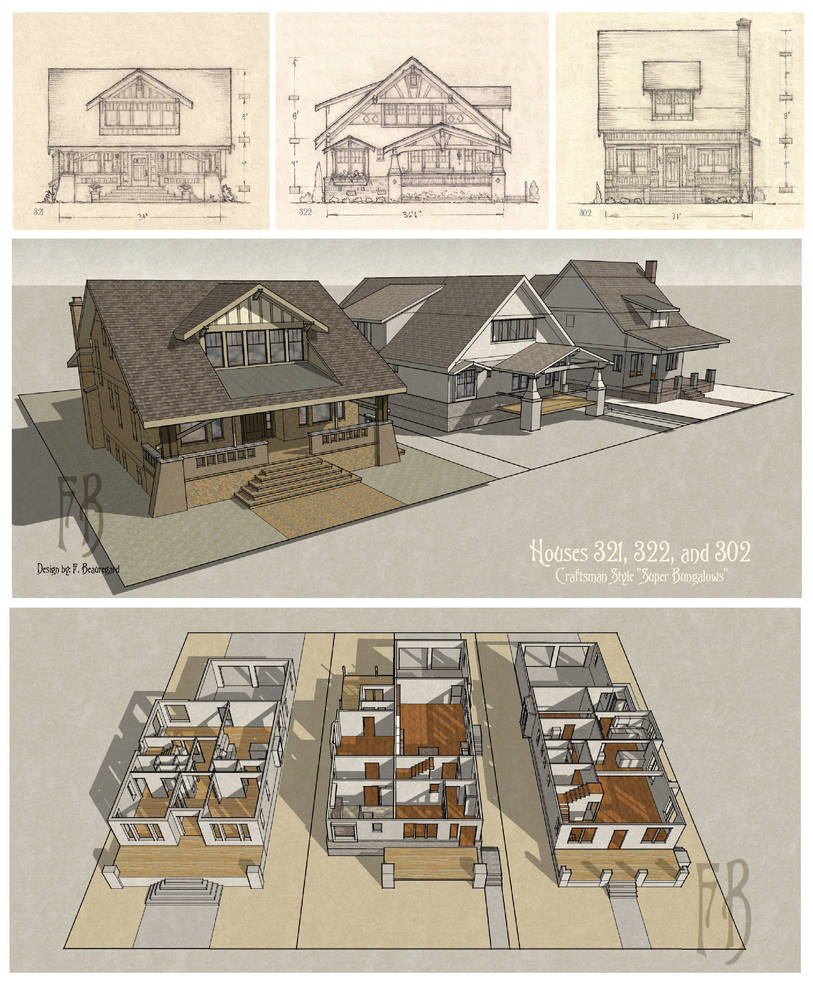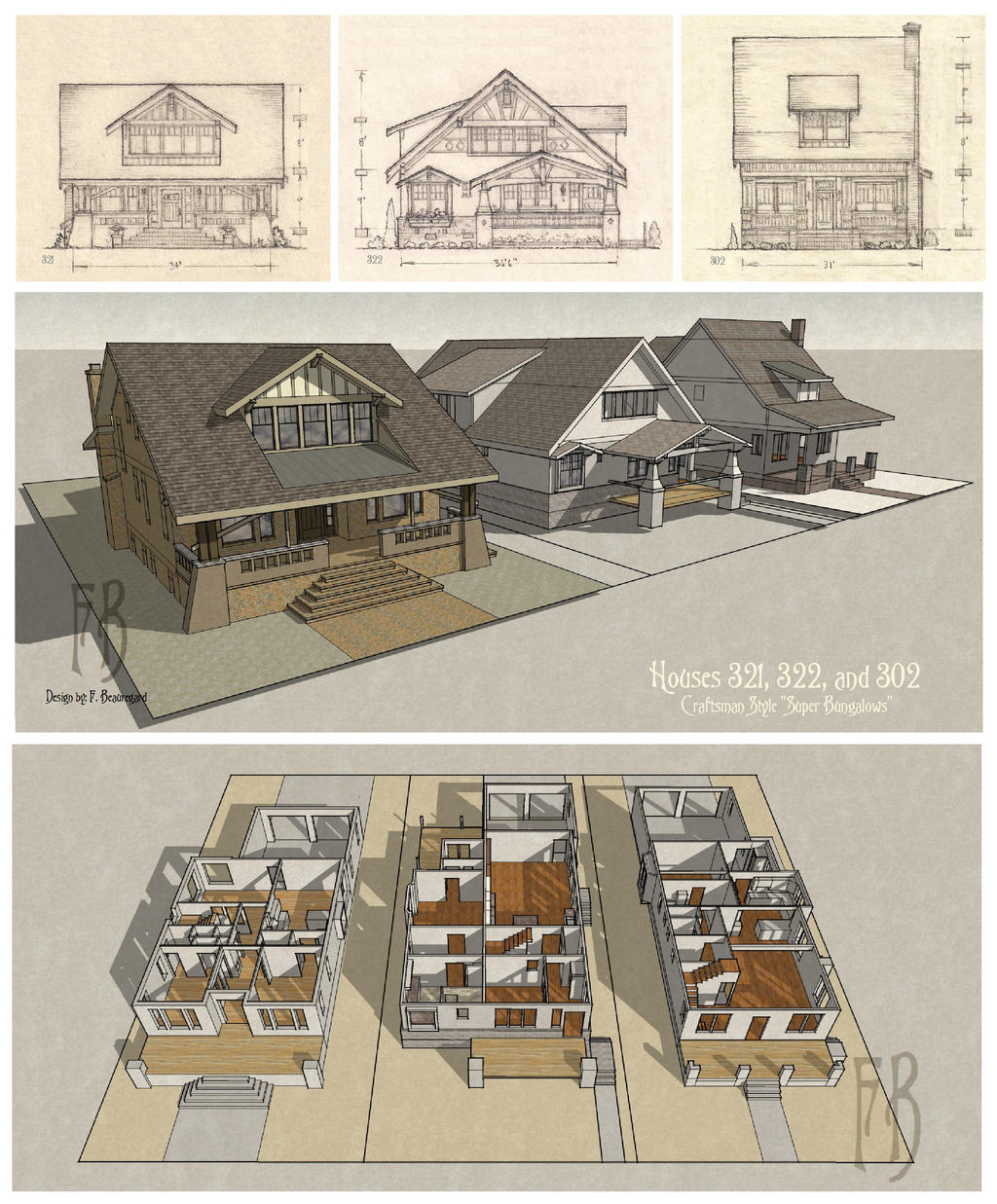 Watch
A quick diagram to figure out the minimal tolerable traditional neighborhood arrangement for three of my bungalow designs, assuming alley-access garages in back joined to house. I made these other assumptions: 15' front lawn setback, 10' mandatory front porch, full-width of house OR 2/3 width, 5'-7' side setbacks for each lot, 20' rear driveway, about 23' for depth of garage in back, maybe 24' wide, for a decent size two-car garage, 5' front sidewalk, 16' rear alley. Each home is a different width, but averaging from about 30' to 36' wide. Homes must have eave-front design with eaves at roughly 10' high above first floor OR eave-side design with eaves at 10' above first floor, gable facing forward, and each with secondary gables, dormers, smaller roofs, etc. House should appear compact and "low-slung" as traditional bungalows do, with substantial roof overhangs and classic bungalow porch details.
This is a good way to test plans and concepts and see how they actually work together. One issue that comes up is rear access and possible rear porches and patios. This type of narrow lot doesn't allow much in back. Ideally, we would want at least a small patio behind the house and next to the garage, on the left. House 302 has side access on the wrong side really, because I originally designed it so the master bedroom, on the left rear corner, has plenty of window area. House 322 has a decent side/rear porch but that could easily be revised because the laundry/utility area is there. House 321 also has problems with rear access. I would have to modify the plan to have a door from the great room in back to the rear yard. Not difficult to do though.
As always, home plans are, and should be, in a constant state of improvement and modification.
Streetscape view of three elevations looks very good.
File Updated 12-22-2017
Individual Home Summaries: