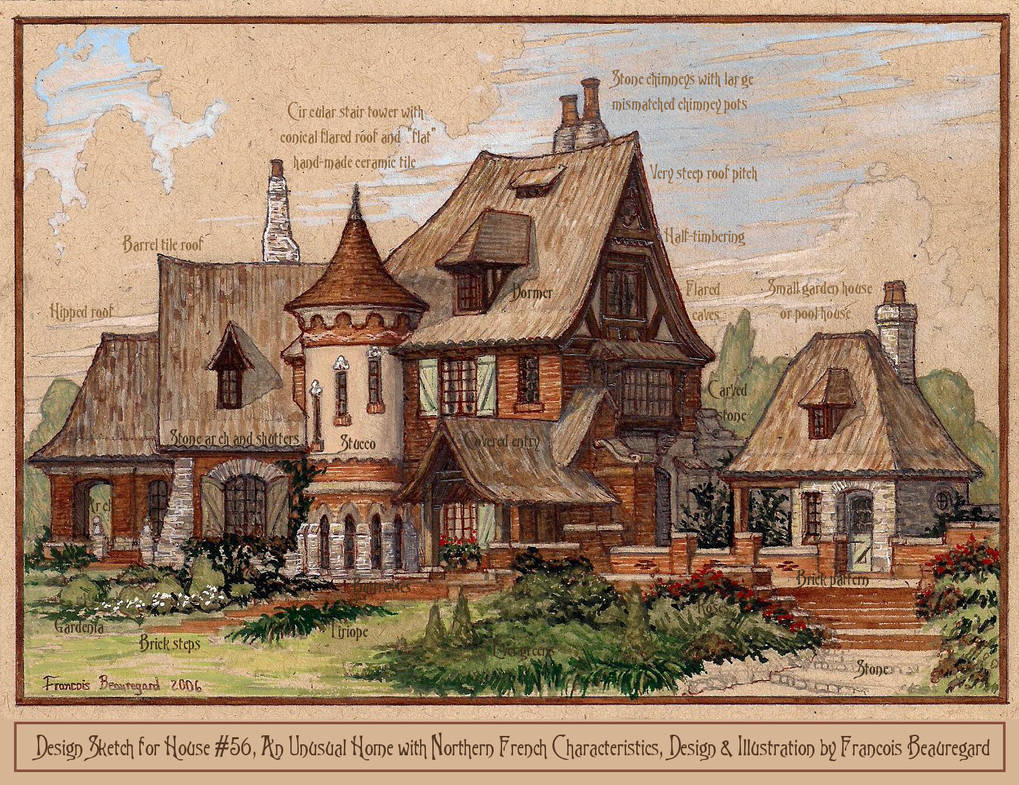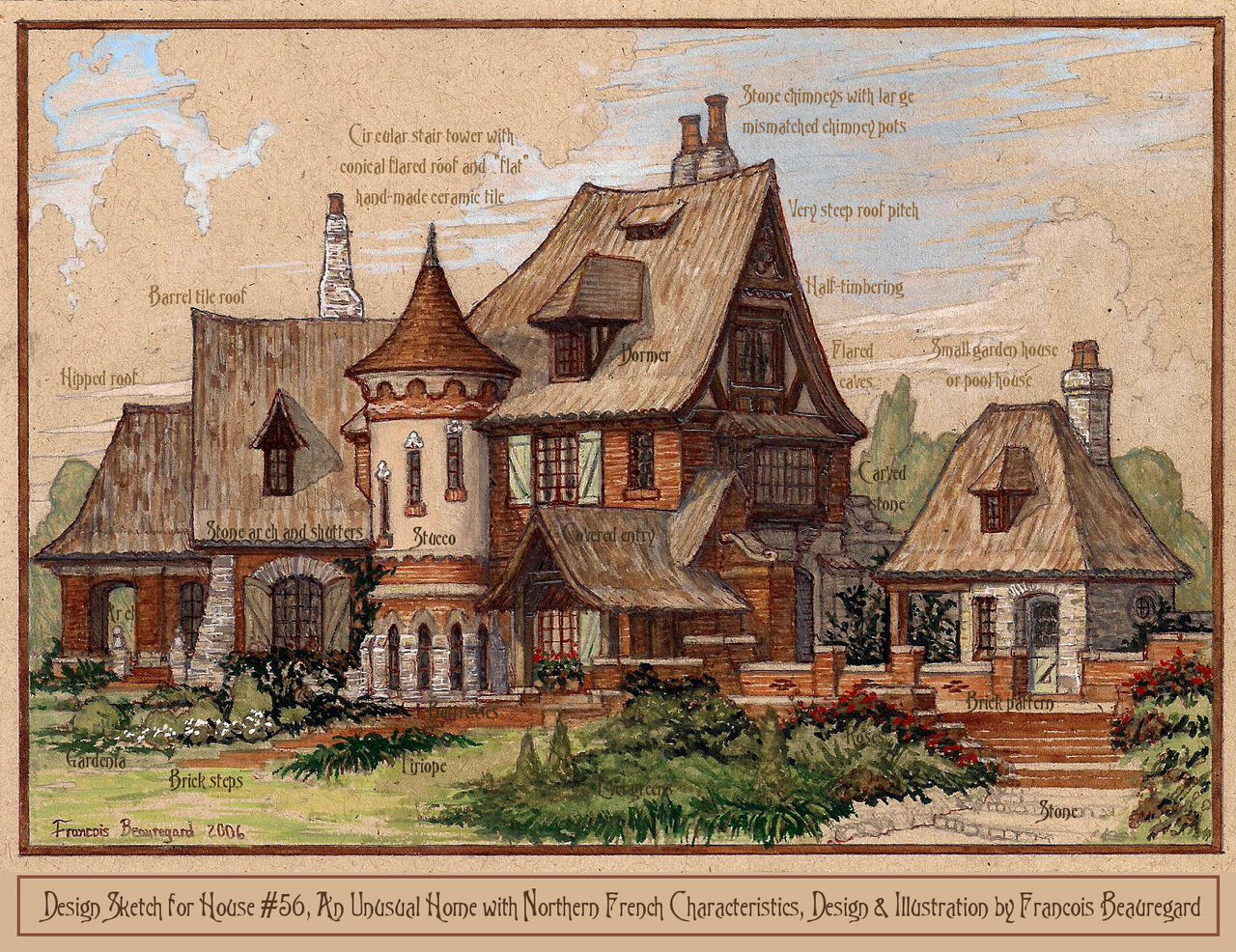 Watch
This is a watercolor sketch from circa 2006. It was about 2/3 completed, so I decided to finish it up, scan it, and label it. This type of sketch does not take into consideration a realistic floor plan for a typical luxury home. Rather, it's a design exercise whereby I allow anything to happen, just let it flow and have a little fun, get creative, allow for eccentricities, draw complicated roof lines, invent new carved details and brick patterns, and push the limit. In truth, as is, with minor modification, it MIGHT work with a build-able, sell-able floor plan. It might also be a design fragment for a larger house.

Architecture from Northern France, especially Normandy and these areas, was the stylistic inspiration for this sketch. There are similarities and differences with the English Tudor across the channel. Some of the design features are labeled on the sketch. It also has some of my own typical slightly eccentric features.

Technical: Small watercolor sketch on toned tan paper, measures about 8 inches by 5 inches, some details enhanced with pencil and brown ink "Micron" pen.