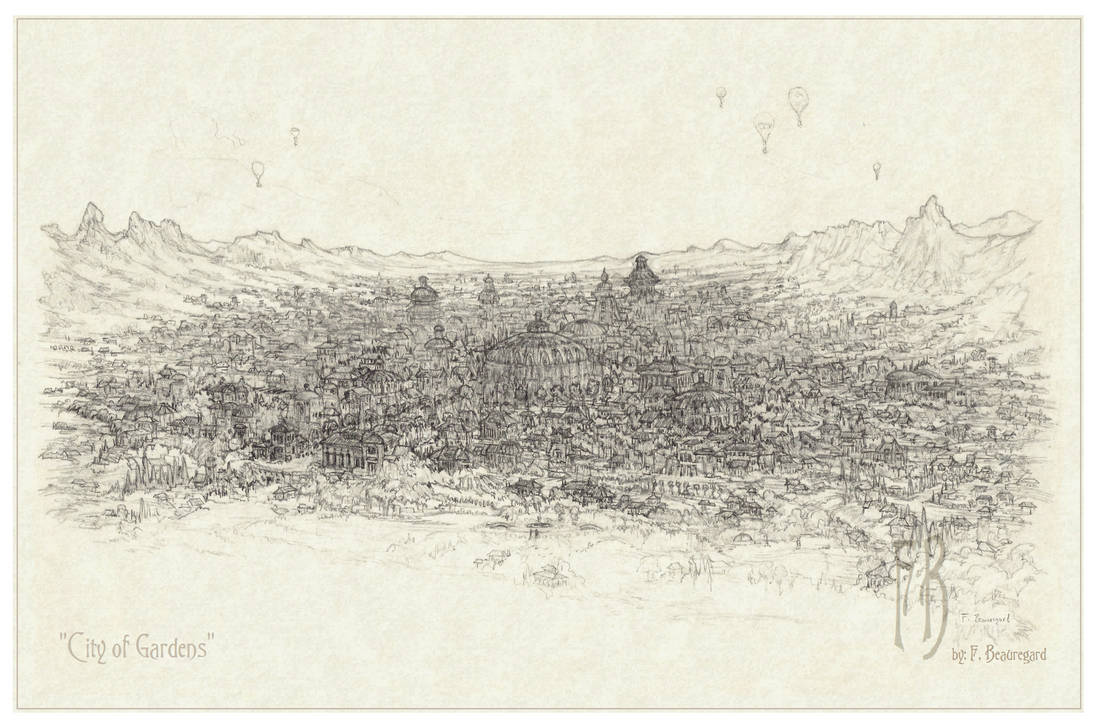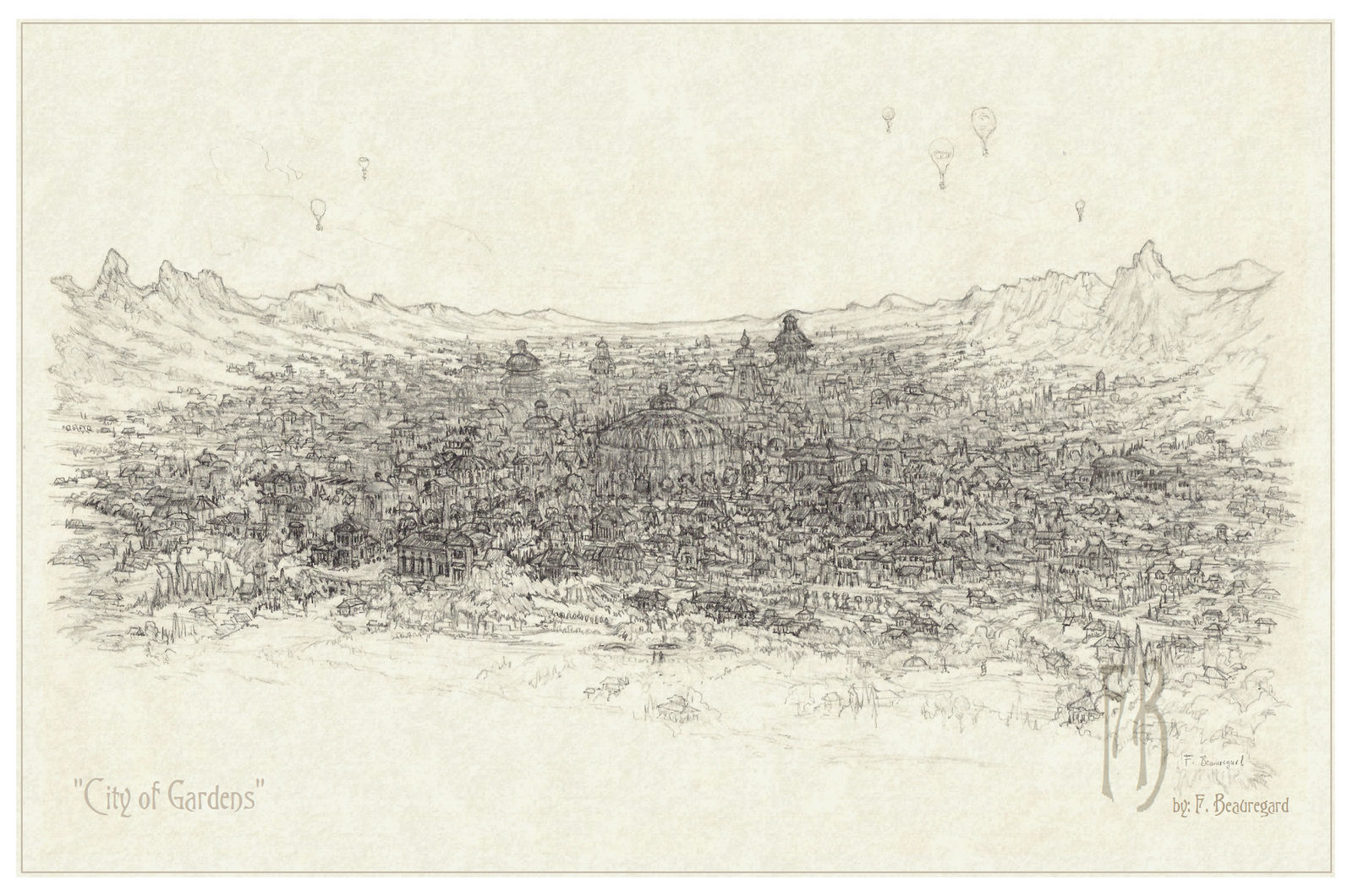 Watch
A beautiful peaceful place, unfortified, and built into a lush gentle valley between mountain ranges. Inhabitants put special emphasis on beautiful architecture, which I based on classical motifs, gently pitched gable and hipped roofs, and some domed buildings for large, important structures/functions. City is rather flat, with an emphasis on the horizontal. So unlike many of my typical castles and villages, this one spreads out horizontally, blending into gardens, orchards, light forest, and more. City's guiding philosophy and emphasis is on cultivated plant life, including orchards, gardens, arboretums, greenhouses, terraced agriculture, and anything related. Primary large structures may include: botanical gardens, a seed bank, nature library, outdoor market, and many pavilions dedicated to trees, plant types, gardens, and such.

Original sketch was a concept art for a series of novels, but I am slowly re-working it. This version has significant additions and a lot more added to the outskirts.

Technique: Simple pencil sketch on 8"x11" (A4) paper.