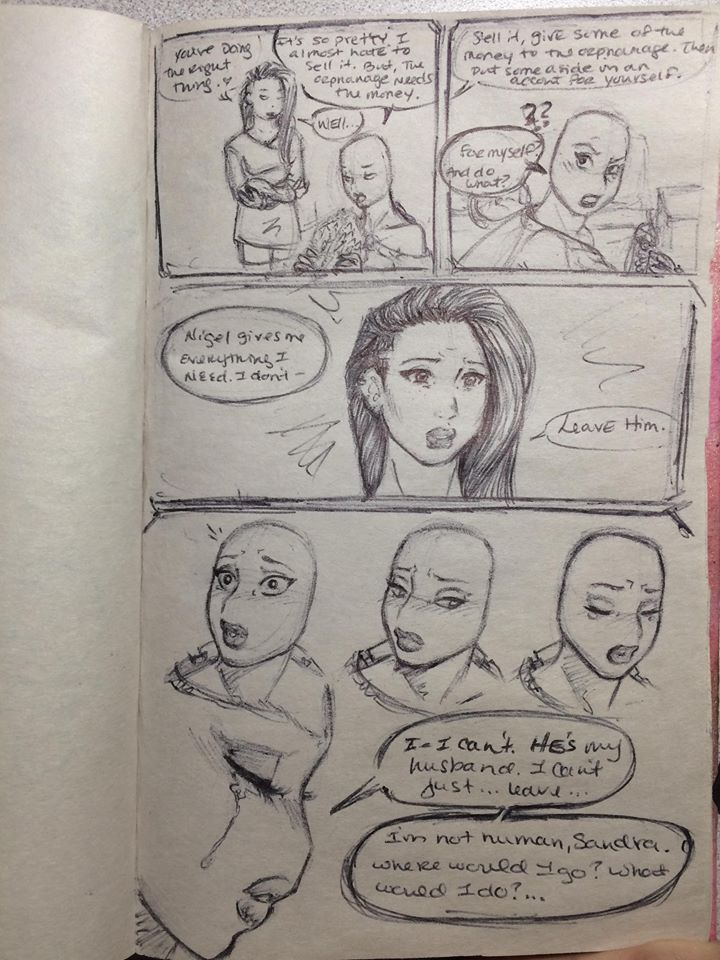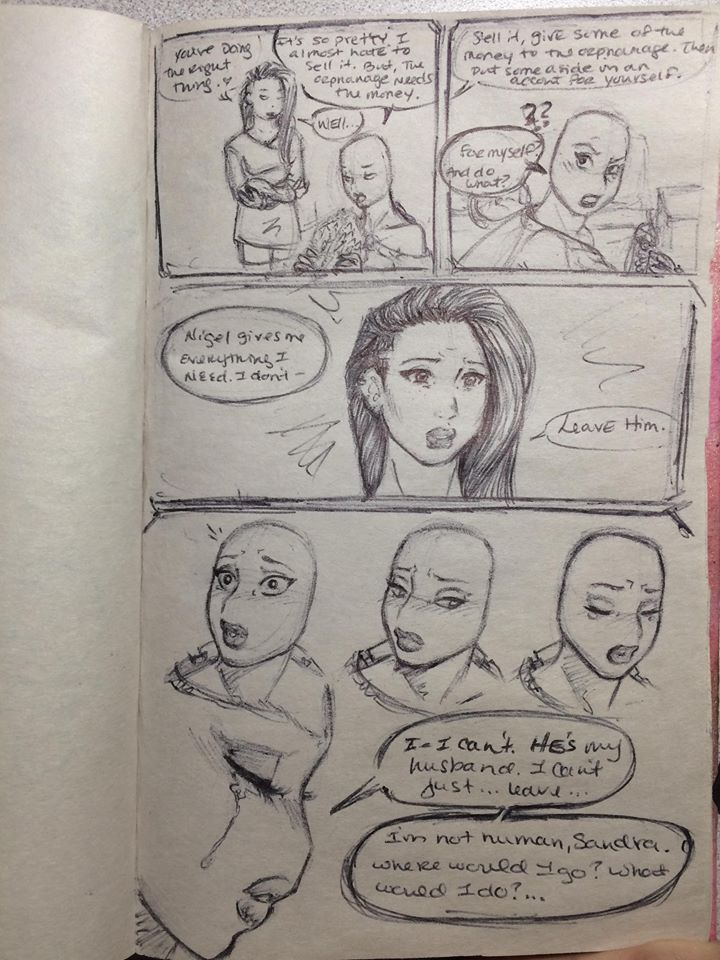 Watch
Just Sonny's bestie, Sandra Zhong, trying to convince Sonny that she should start putting money aside so she can leave Nigel. Sonny points out that she's not human so she doesn't know where she can go or what she can do.

I figure that after some time, Sonny knows Nigel kinda sucks as a husband, but like many women in abusive relationships, it takes time for them to finally leave their abusers. Sonny's the same way. For a long time she's caught between the idea of "maybe he'll change" with the knowledge that Nigel never will. Sandra, being her best friend, gently supports Sonny and advises her to save money so she can leave.

Sonny, Nigel and Sandra Zhong are (c) to me as they're my OC's.

TMNT are (c) to Mirage and Nickelodeon

Yeah I can only imagine what that must be like. But this is great and YAY! We see Sandra again XD
Reply

Well, I wasn't physically abused by my ex, but it's a mind job, I can tell you that!
Reply

How did he abusive sonny and isn't she an assassin she could of left
Reply

He abused her psychologically, mostly. And yes, she's an assassin. She could have left...she could have killed him. Heck, she probably should have. But she loved him. He was her husband. Love does crazy things to people. It often makes folks put up with things they'd otherwise not put up with.
Reply

go to the sewers and be happy. four guys did it before

Reply

Heh. Well...she kinda does. She stays with Leatherhead for a bit while she gets on her feet. Does Leatherhead's abandoned subway count?
Reply

Reply