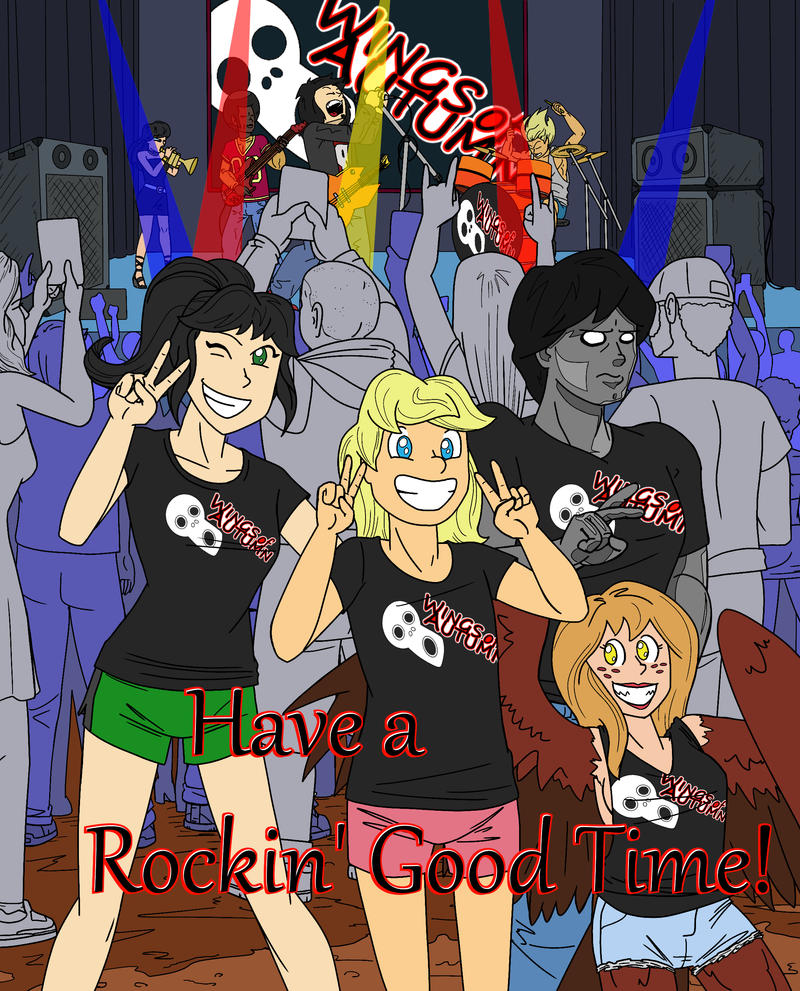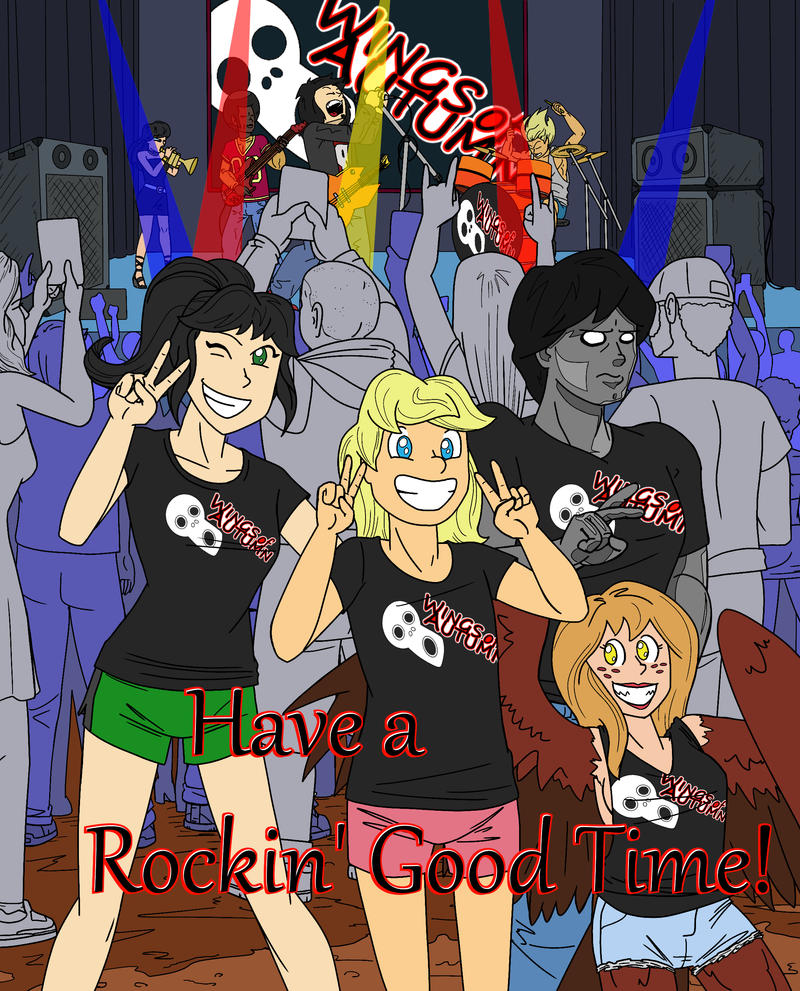 Watch

Deviant Vacation
My entry into the DU May Challenge.
I knew a lot of people were going to post pictures of their characters going to the beach, so I decided to try something different. Instead I thought it'd be fun if Lithia took some of her friends from school with her to a rock concert. Everyone's having a great time... except for Stone Fist who doesn't seem to be a "Wings of Autumn" fan. Poor guy probably got dragged along because he doesn't know how to say 'no' to Lithia. At least Nitemare and Demona are into it. It looks like a good show.
References:

Wait - there's a magic bat who can change his shape into a rock star? How am I only finding this out now? God I love the DU. Great art, nice choice of characters too.

Reply

Yeah, he's another creation from Don Devious.
The guy sure likes his magic animals.
Reply

Reply

*laughs* I suspect most people have trouble saying no to Lithia, much like Demona. Cuteness is a power.
Reply

...and I think Stone Fist has a crush on her.
Reply

Two of my pictures involved smoothies in the Rio Grande Valley and attending baseball games in Houston, so you're not alone in the trying=something-different department when it comes to vacation pics.

Great to see Diane on a break!
Reply

Awesome!!! really like Stone Fist's expression lol
Reply

Haha! I thought it'd be funny.
Stone Fist is such a dower character.

Reply

I see Wizner has a few fans! And one not so much, lol!
Reply

This one rocks!

Reply