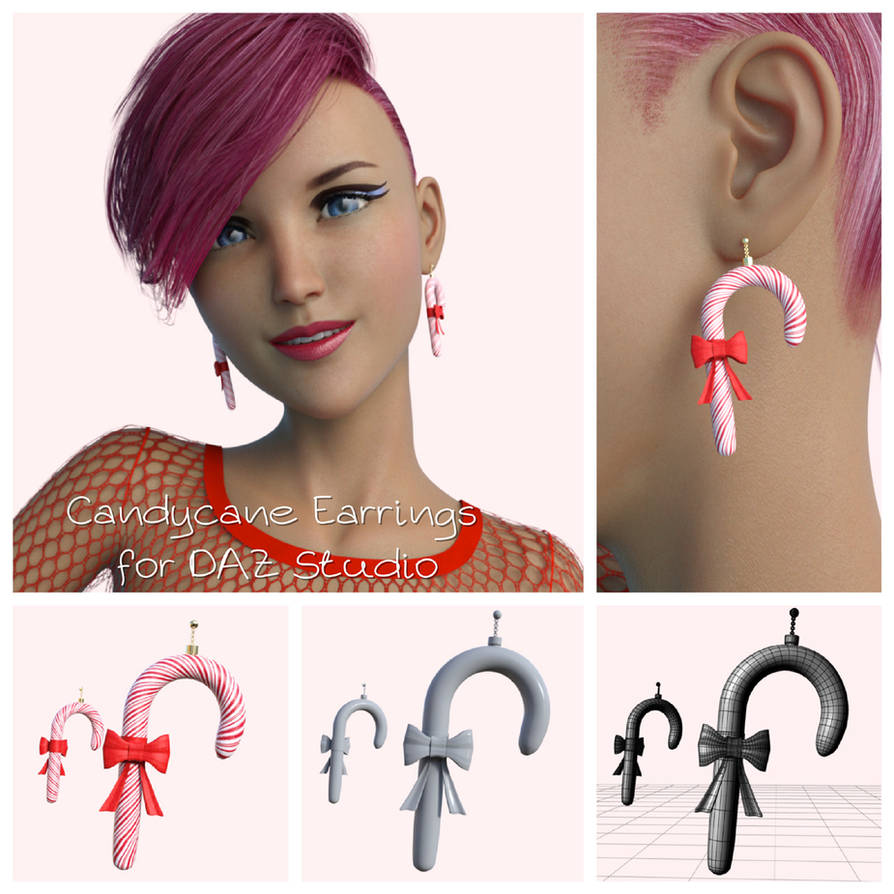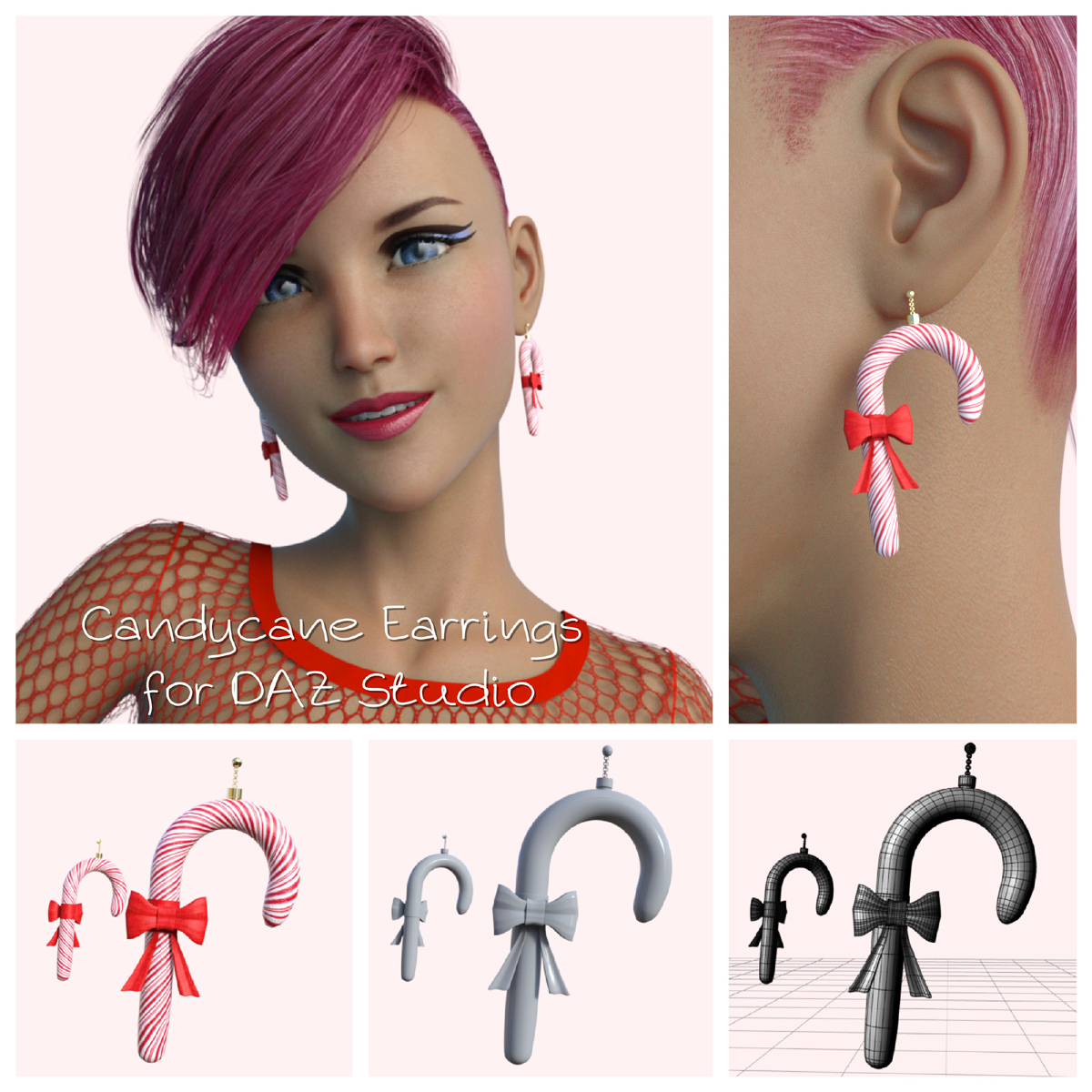 Watch
!!! Re-distribution of this model is prohibited !!!
Formats:

DAZ Studio only with one Iray material and some morphs that will help you to adjust the earrings to your figure.

This is a
prop
, originally designed on GF8, but it fits everyone!

Select your figure and it will automatically be parented on it.


You will find new icons to load the earrings in the following path:
My library - Props - BubbleCloud - Candycane Earrings
* It's offered for free, but you can also purchase it, if you feel like supporting me.

* Candycane texture by ~SweetSoulSister
Enjoy!