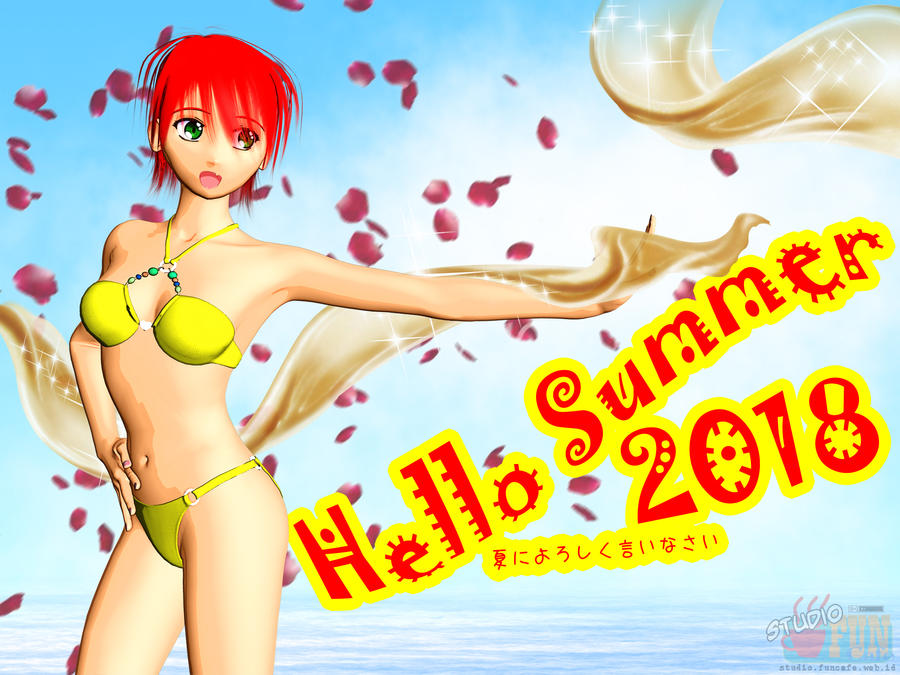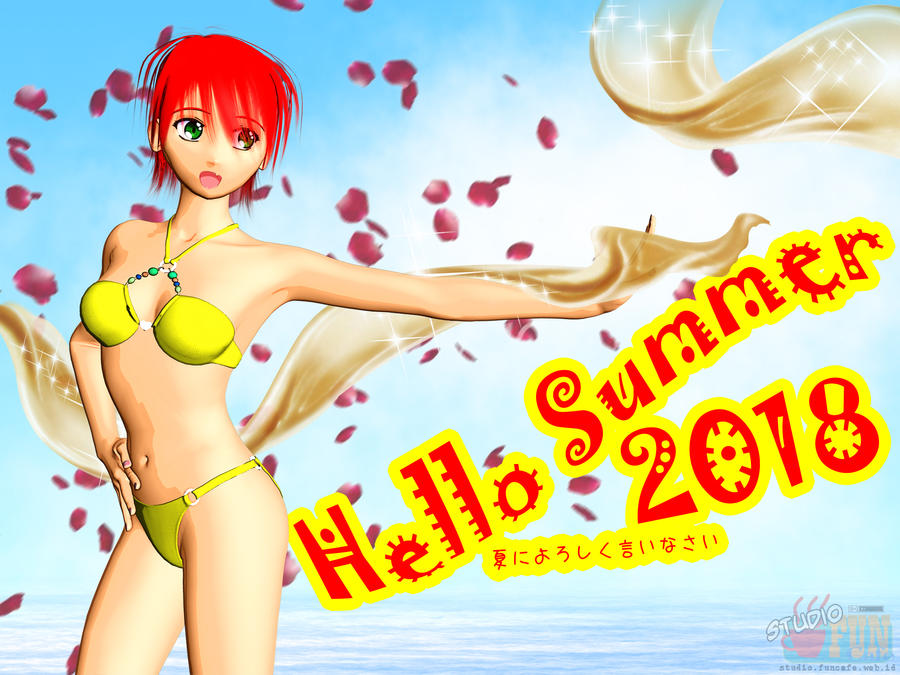 This is the first scene of my latest character, Noa. She's still being developed and this is the beta version of her. In this scene, the mouth was manually drawn instead of rendered.
Outfit by:
fav.me/d68gj4d

Thank you for using my outfit. I can't believe that after so many years, it is still useful! Thanks

Nice toon effect. Is it Aiko 3 based? Nice anime style head. It is better than the original Aiko 3.

Reply

your outfit is superb, and the beach volley ball outfit is the best

yes it's an aiko 3, a belbel more precisely. for me, aiko 3 is still the best anime style body even for today.
the belbel head is noce but lack customization. with some tweak you can change her looks but further customization requires a photoshop work like this one in this scene

Reply

Thanks

I used to use Aiko 3 until I discovered that DAZ's Genesis characters use less memory in DAZ Studio. Then, I also realized that I can't make Aiko 3 clothing with the tools provided in DAZ Studio because it crashed when I tried to conform it. Lost many months in such experiment. That's why I tried to preserve all nice anime faces. I don't know if you use DAZ Studio or Poser. If you are using DAZ Studio, you may want
I knew someone that made great anime bodies for the Genesis characters. The heads are for him mostly

Reply

i'm still using poser 7, not planning to switch software. for realistic render i use bryce, so i'm fine with poser 7

the toon render was done using poser 4 mode render with postwork in photoshop. never touched daz studio nor the genesis class figures, also not planning to do so at least in the near future

Reply

I see. At one point in the future I may do the same as you, i.e., keep using the older version of the software.
After I switched to DAZ Studio 4, I lost the capability to make conforming clothing for Aiko 3 (Poser). The upcoming version of DAZ Studio requires newer hardware that I don't have.

Reply

ds and poser looks like, well, sworn enemy now

the genesis class is a "dear john" letter from daz to poser, they're moving on their own using ds and no longer support poser. for some people like me who still prefer working in software that we familiar with, this is not a good development

any chance you would making A3 stuff again? is that possible installing older version of software co-exist with the current? i have bryce 6 and 7 running in my pc, since i both need them in my workflow. daz quite, well, "mysterious" in their way making software, they broke bryce 7 object import so i have to use 6 to import then re-open it in 7 for render

Reply

It is not possible for me to make A3 stuff. I cannot get the old version of DAZ Studio 3 anymore because I did not keep the installer

Reply

this site still have ds 3 to download:
www.tucows.com/preview/1103313…
maybe it would be useful for you

Reply
(1 Reply)

gambar yang sangat bagus yang terjemahan bahasa Indonesia-nya akan "halo musim panas 2018"
Reply

that's correct.
actually it was made for art showcase in japan, the original title is 夏によろしく言いなさい (natsu ni yoroshiku ii nasai), japanese translation of this title.
Reply