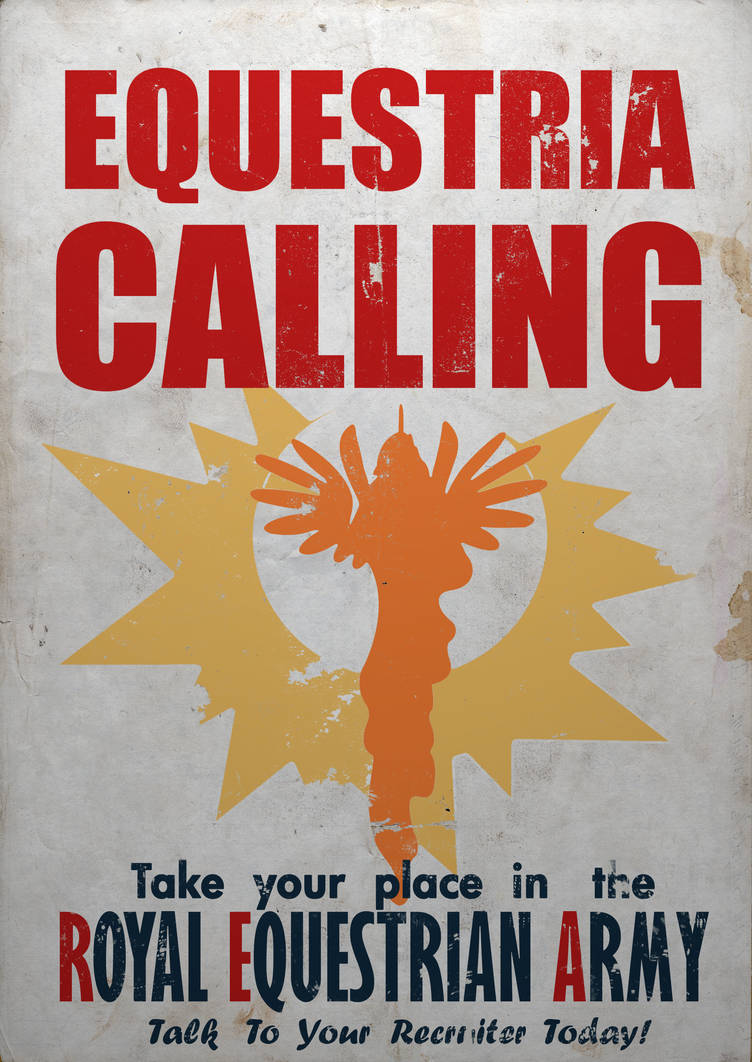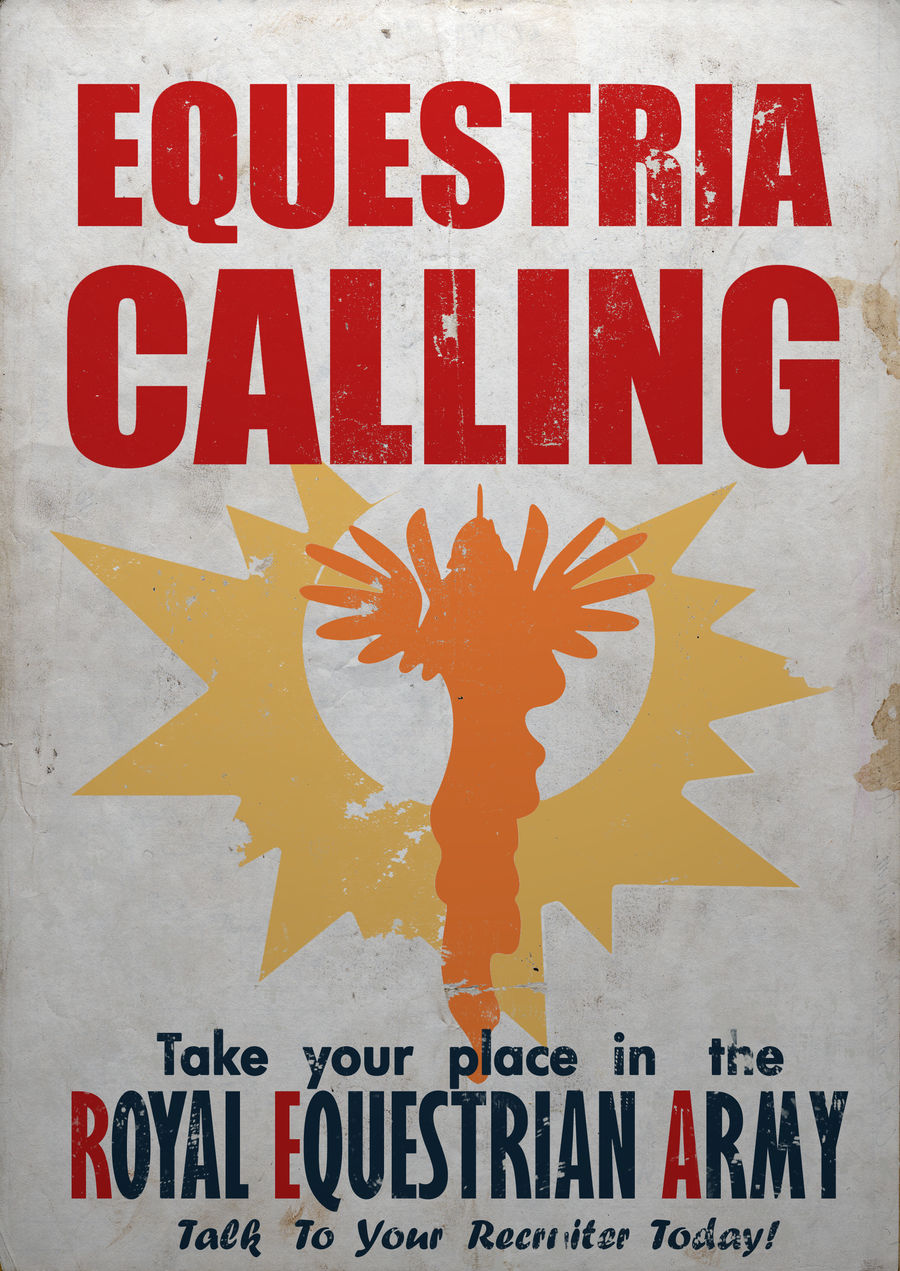 Watch
Another MLP Poster
for the REA!
Enjoy
Due to many suggestions on other similar posters, I finally added the effects to the text as well.
EDIT: Also due to suggestion, re uploaded the poster with some lighting effects.
ENJOY
1 Hour work
1/2 planning
MLP is copyright Hasbro
Orginal Celestia vector By ~
tootootaloo
Link here ---->
[link]
Effects added by me
Reference Pic --->
[link]
(Civil Defense - America Calling)
If you use this anywhere some credit and a Link to where it was used would be nice.