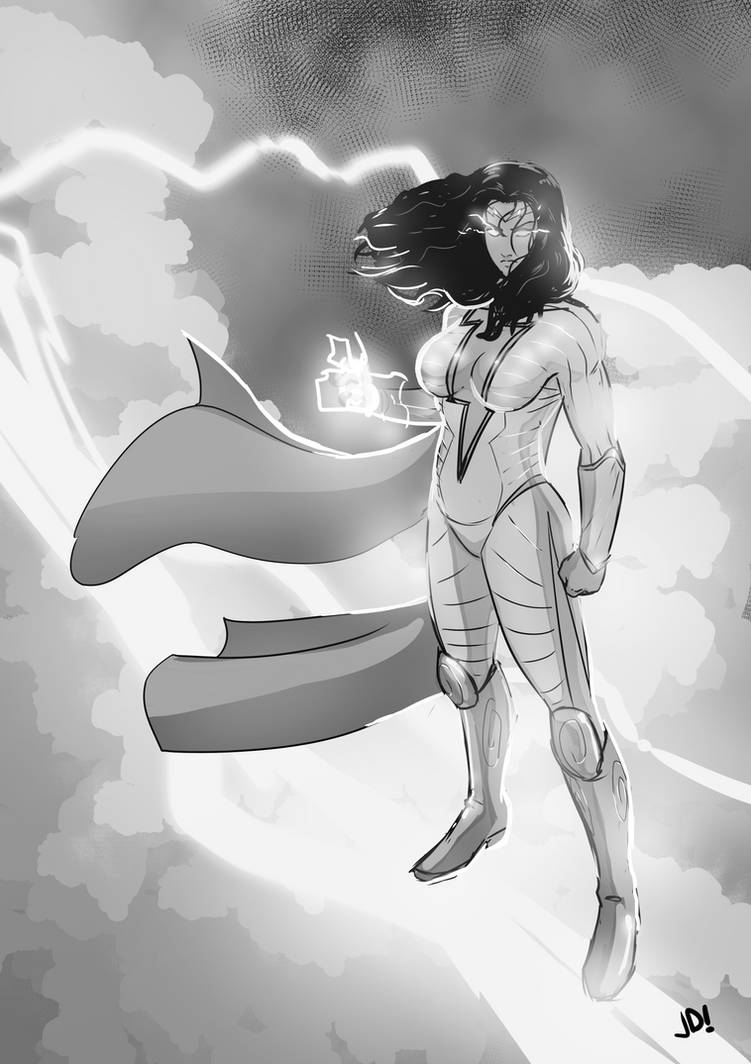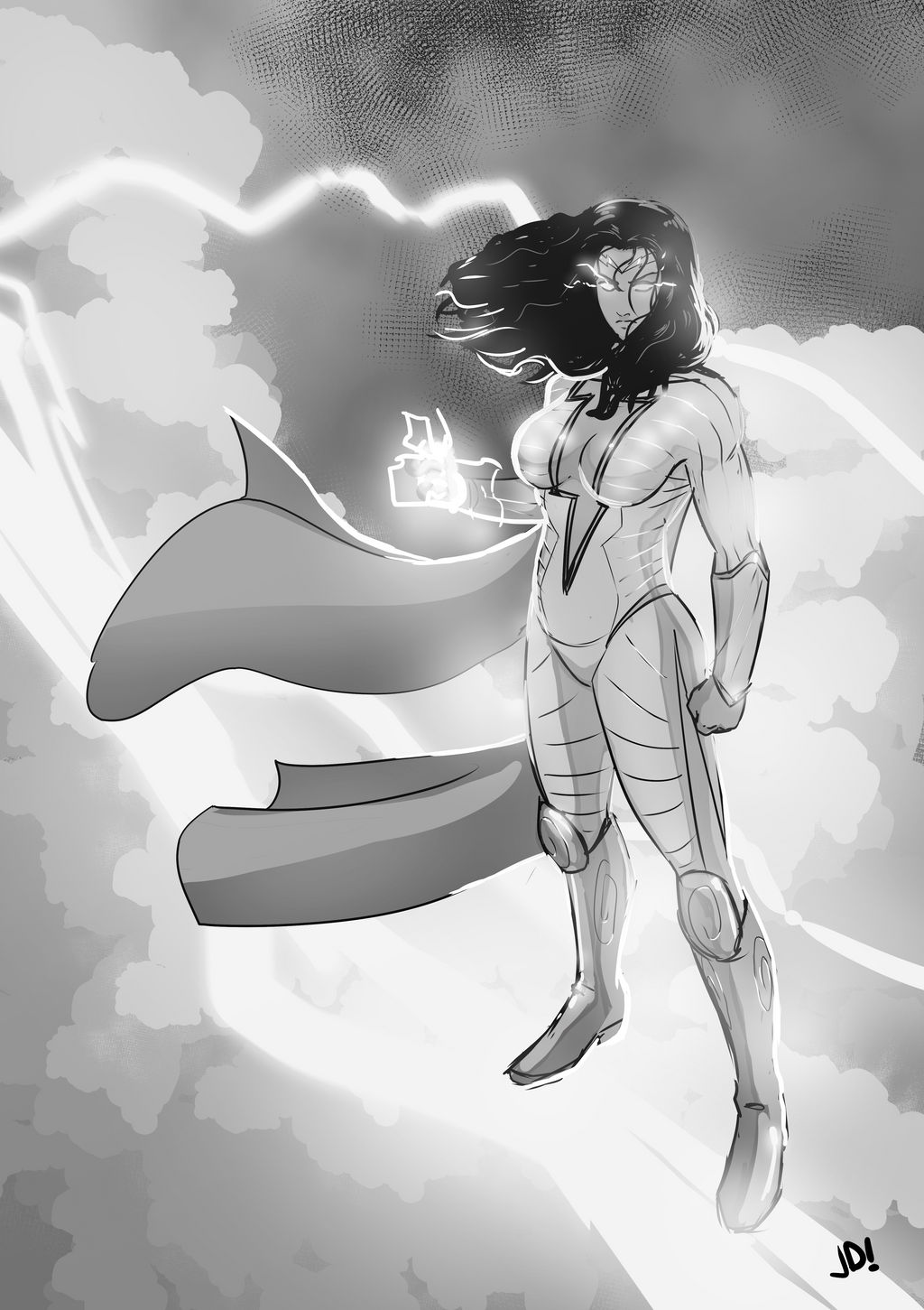 Watch
Another artist whose work I've greatly admired and thus desired to see work on my characters is Joe Davis,

This past year I was able to commission a few pieces from him featuring Thunder Woman, which I would like to share with you guys now.

First up is a pic I got from a sale Joe was doing for black and white sketch pinups. Nothing terribly fancy, I just wanted to see how he'd do TW. Didn't expect the stormy background, that was a nice treat! Anyway, good stuff, and it led to more...
Thunder Woman belongs to

, and is protected under copyright law. ©
Art is by