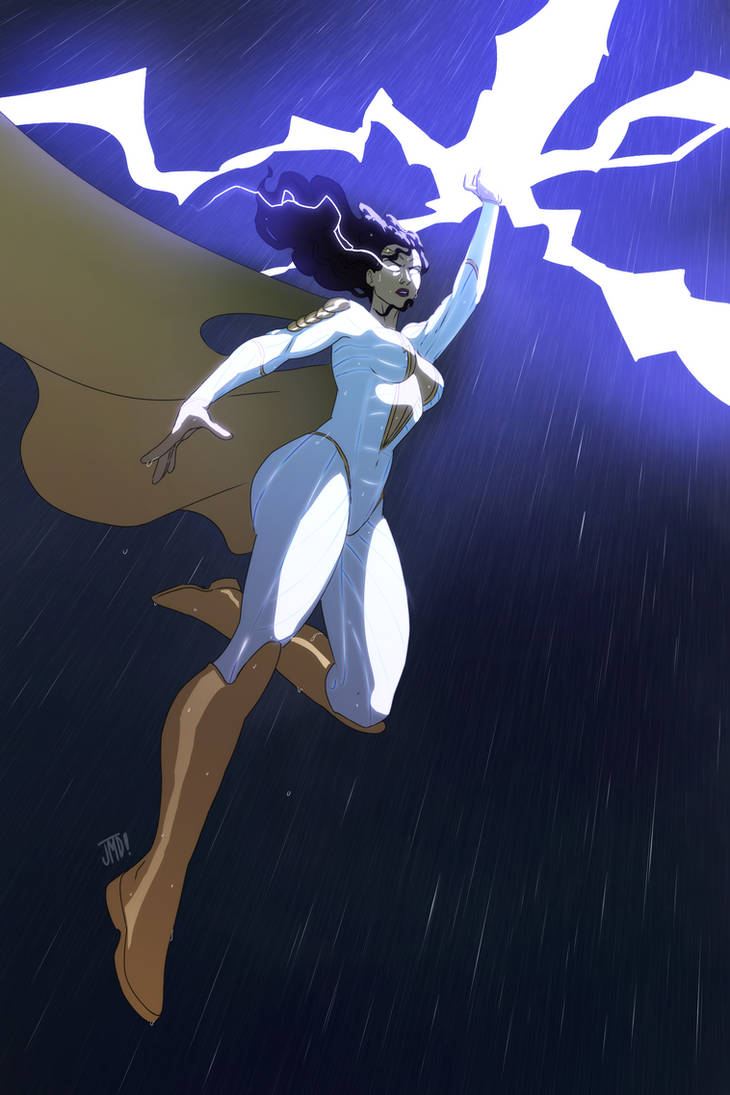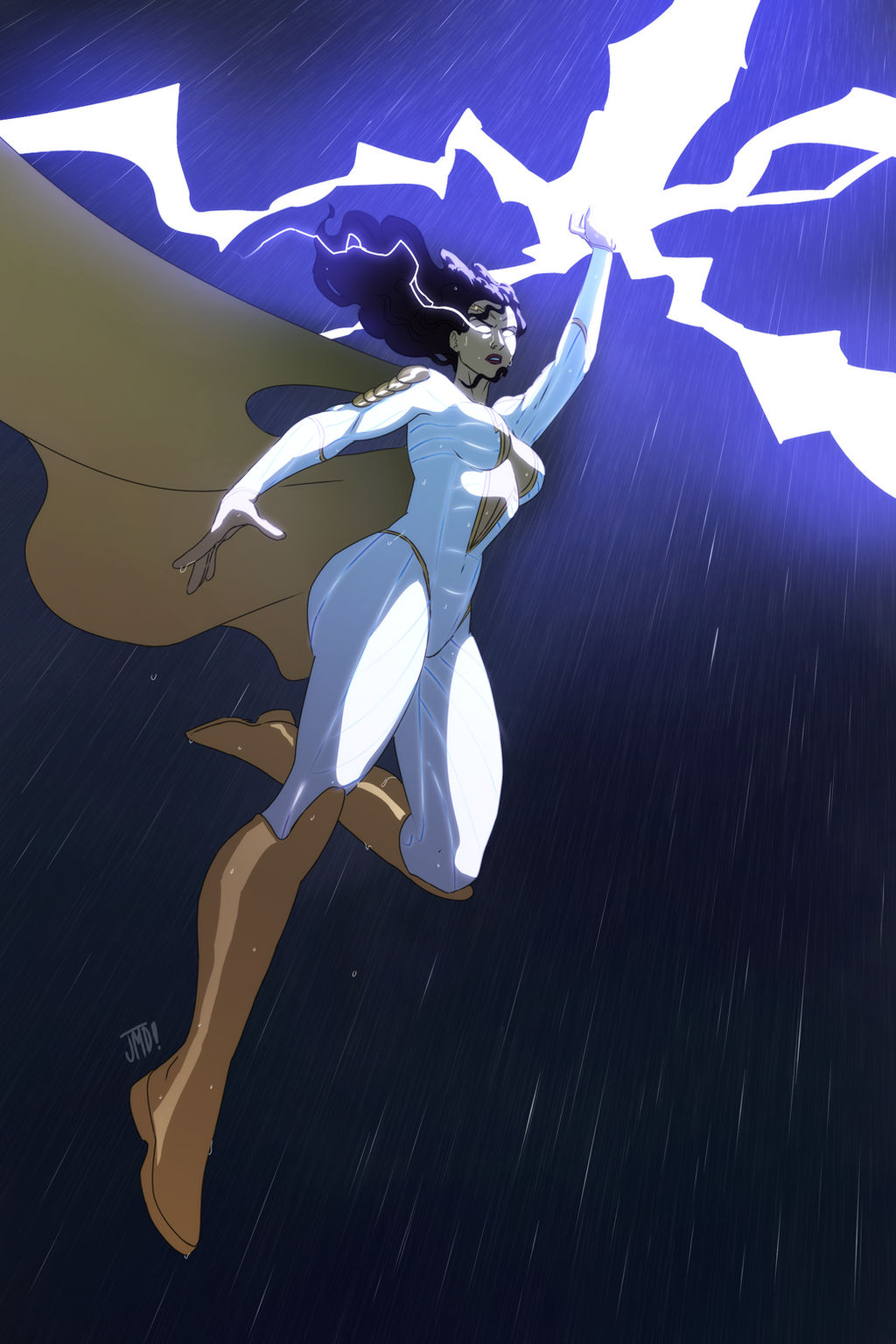 Watch
Another artist whose work I've greatly admired and thus desired to see work on my characters is Joe Davis,

This past year I was able to commission a few pieces from him featuring Thunder Woman, which I would like to share with you guys now.

Much more recently Joe had a sale on action pinups. While I liked the previous black and white sketch, Joe's art REALLY shines in color, and his pinups have been phenomenal as of late. So I commissioned this pinup, giving him free reign to visualize the action in question. Another pic really emphasizing TW's stormy, thunderous power. Joe really has a knack for depicting her as a powerful, imposing figure.
Thunder Woman belongs to

, and is protected under copyright law. ©
Art is by


Love it!

Reply

Very cool angle- looking up at her really makes her look more powerful and epic!

Also, underboob.
Reply

Oh man! The effects on this are awesome!
Reply

so cool with the rain and lightning
Reply