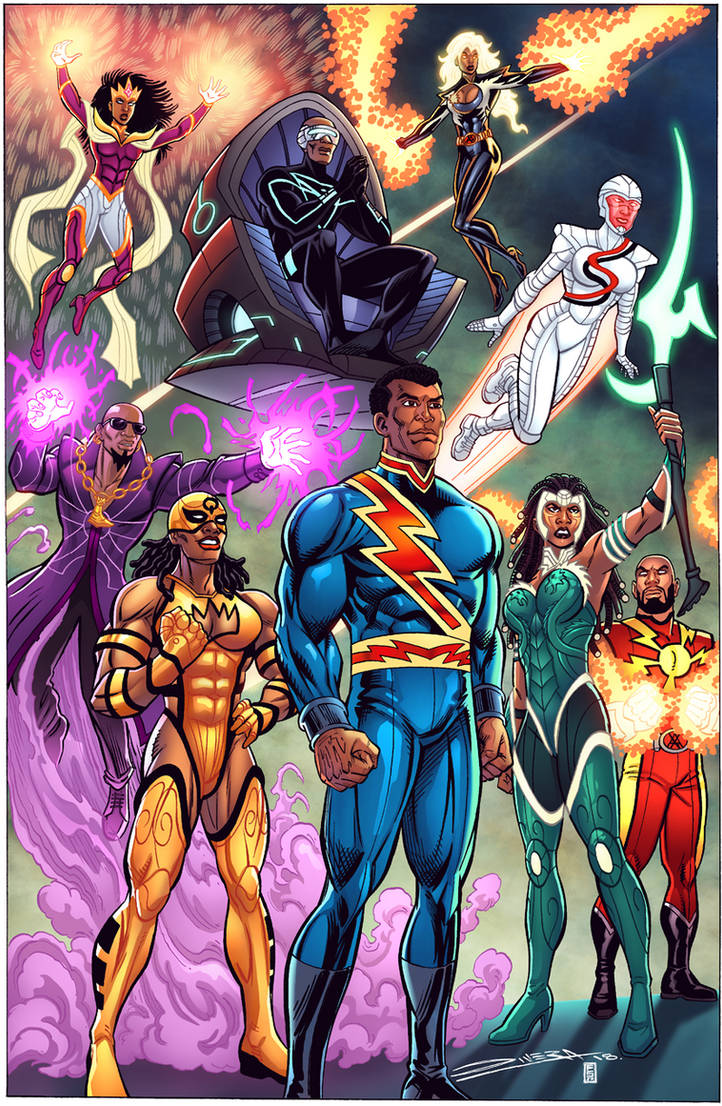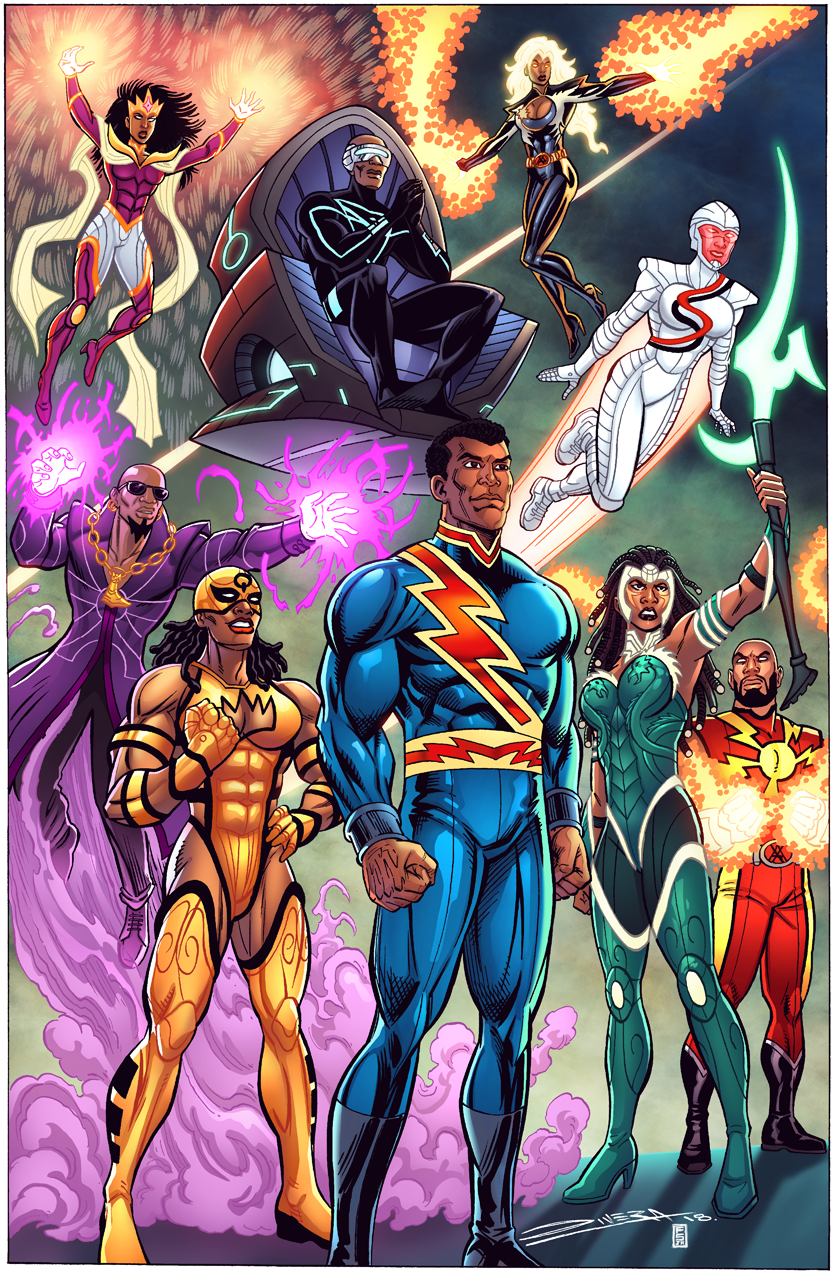 A picture I commissioned from the truly awesome artist duo of Luis Rivera and Pepito Sioc in honor of Black History Month this year, featuring a number of the most prominent or notable black heroes I've created for the Extraordinary Mythos so far. So if you've been curious about recent trends in my submissions, stuff like this is why.
All of the characters pictured can be found throughout my gallery. They are, starting at 12 o'clock and going clockwise:
-Renaissance
-Corona
-Swiftsure
-Megaton
-Halcyon Sword
-Exemplar
-Queen
-Rasputin
-Virago
I hope you all enjoy. This will not be the last you see of Luis and Pepito in my gallery.

Corona, Exemplar, Halcyon Sword, Megaton, Queen, Rasputin, Renaissance, and Virago all belong to

, and are protected under copyright law.
©
Lines and inks by Luis Rivera
Digital colors by Pepito Sioc