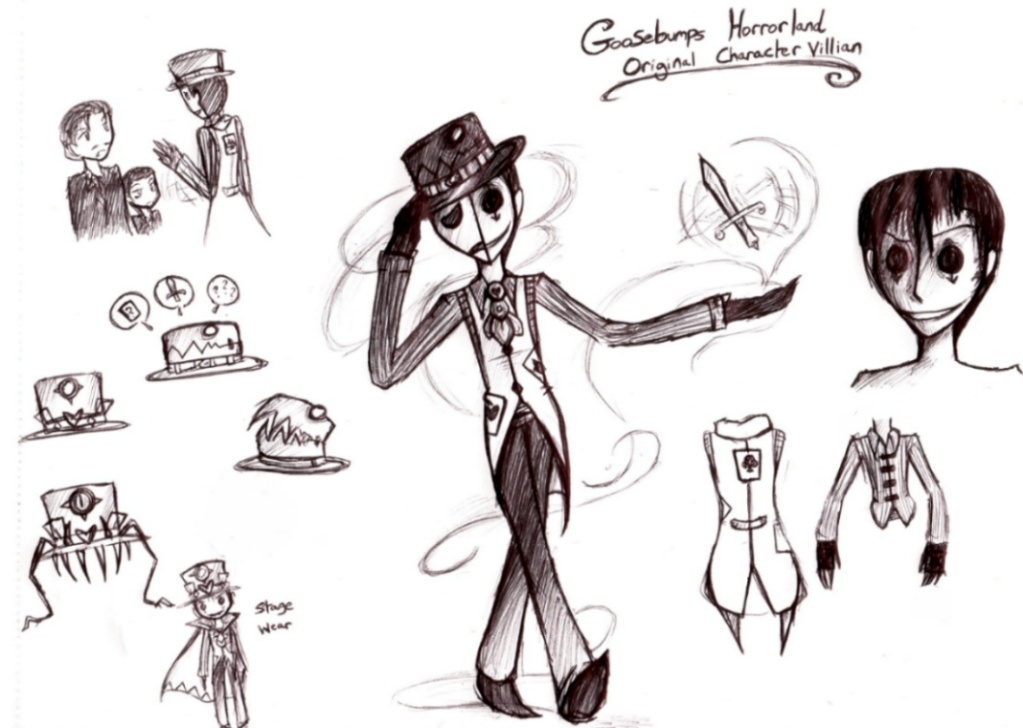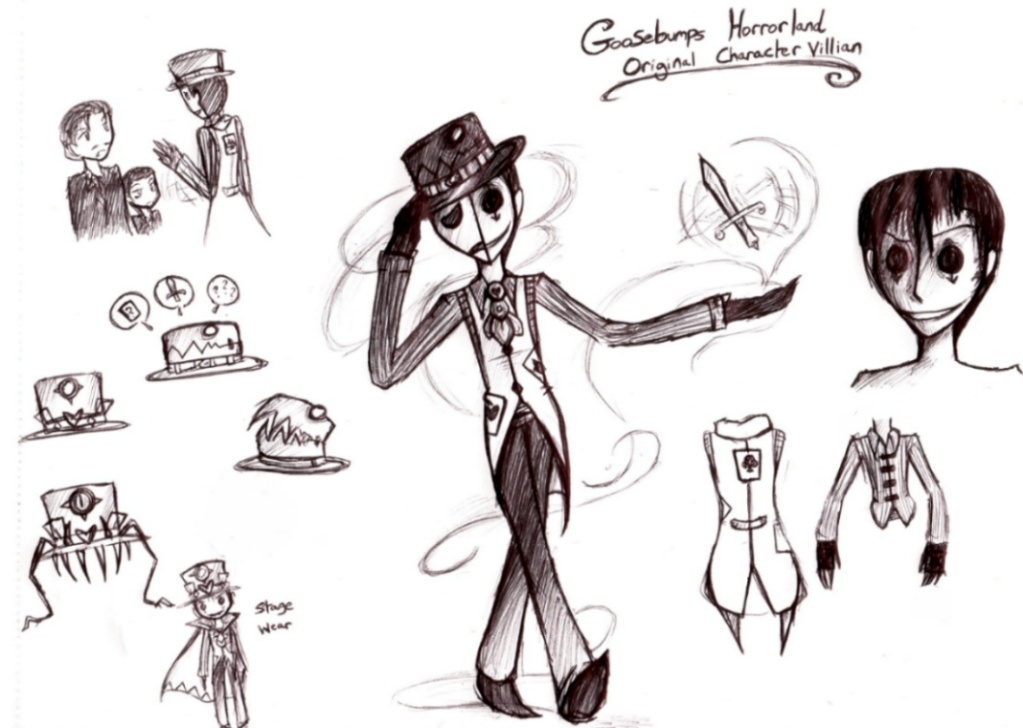 Watch
My Goosebumps OC; 'NN' [No Name]

A magician and shadow-puppet; of an eccentric sort. Never known to have a real name, he simply goes by 'NN' - and takes whatever nicknames people may give to him. The hat is living and counts as a pet named Toto, who's dog like in nature and 'speech', being able to only bark, whimper, growl or yap. Also a storage container with an endless space. And an endless hunger.

'NN' rolls like Mary Poppins.


As a handler of magic, he can bring to life the objects his created; this mostly means hats and dresses - having a hand in sewing and crafting as a past time. Having no eyes, Toto acts as his. His face itself is a mask that can be taken off at any time - his mouth doesn't move but he can talk.

Character belongs to Me.

Karloff Menise and Slappy the Dummy belong to R.L Stine.

OmG! I love him! It's so cool!
Reply

OMG I LOVE HIM PLEASE DRAW HIM MORE
Reply

THERE ARE PLANS OF IT AND THERE SHALL BE MORE~!
Reply

Reply

Reply

Do u think Eliza will hate it if my character Mickey was talking to him?X3
Reply

It depends on what sort of talk you mean. xD

'NN' wouldn't feel comfortable as his not used to female contact, or any sort for that matter -unless it's Eliza- so unless Mickey was flirting with him, then I don't think Eliza would be angry. o3o
Reply

Mickey won`t flirt with 'NN' unless just to make Eliza piss...Mickey finds it entertaining to make her friend Eliza mad...XD
Reply

wow cool *.* i think i shall now try to make a goosebumps oc
Reply

M'awww, thank you~ <x33

That's be cool~ >w<-
Reply

Reply