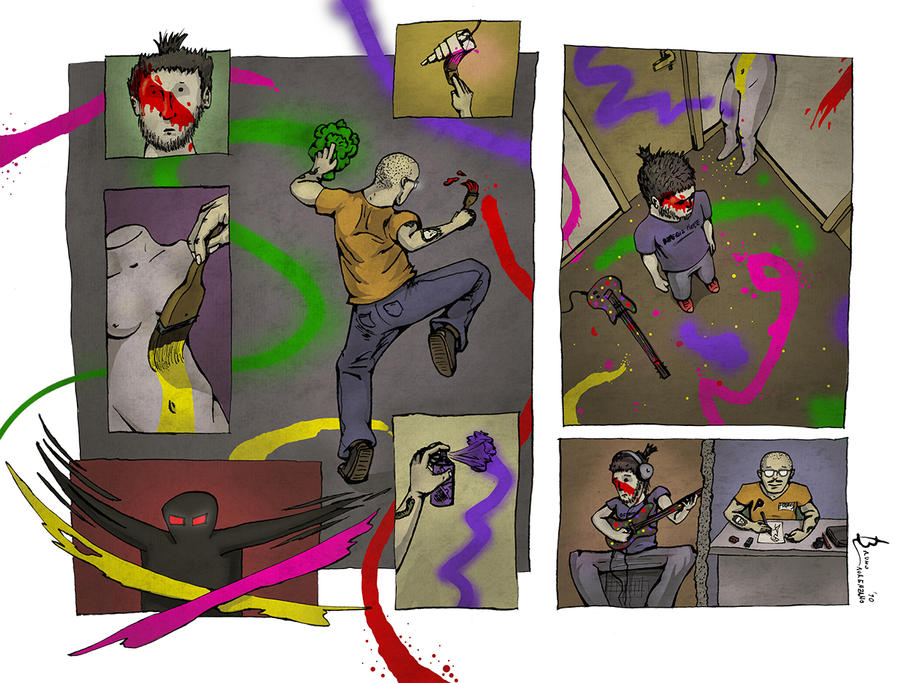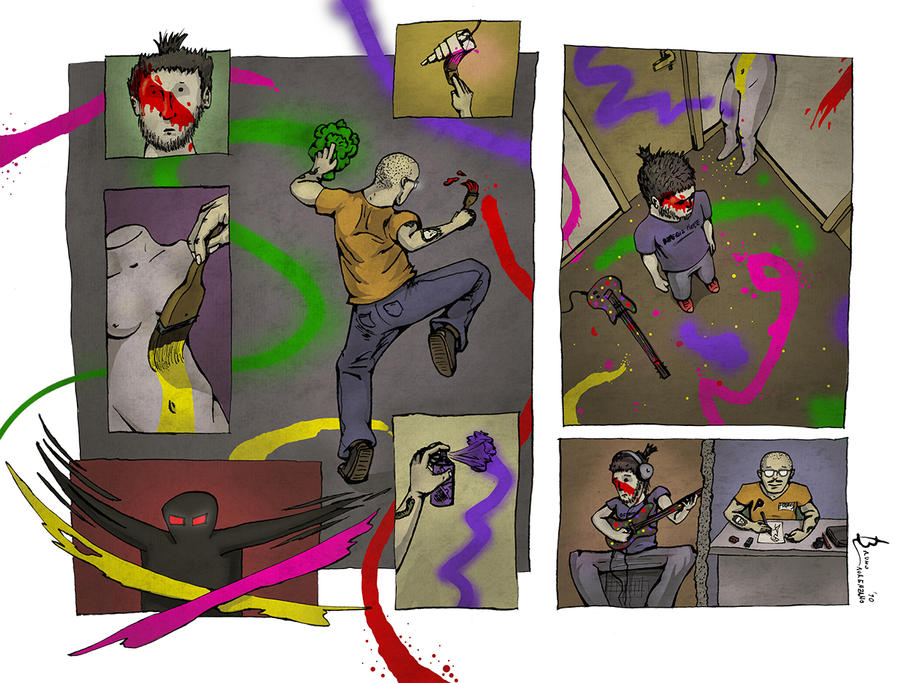 Watch

Regalo de cumpleaños para el groso de

Si no lo conocen, pues visítenlo ya!
Si bien hay muuchas cosas deformes por aquí y por allá, me gustó mucho el resultado final, me divertí mucho haciéndolo. Hacía mucho que no me sentaba a dibujar algo que yo quisiera. Ahora la idea es seguir, claaaro.
Papel + tinta + pluma. Después color en Photoshop.
Página 1:
[link]
Página 2: la estás viendo.

Birthday gift for the amazing

If you don't know him, then visit him now!
Although there's plenty of deformities here and there, I like the final result a lot, I had a lot of fun making this. It had been a very long time since I sat to draw something I wanted. Now the idea is to keep doing so, of course.
Paper + ink + pen. Then colour in Photoshop.
Page 1:
[link]
Page 2: you're watching it.