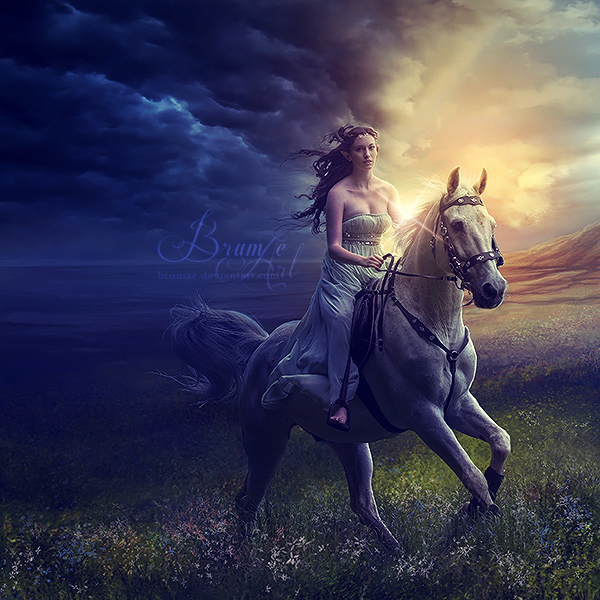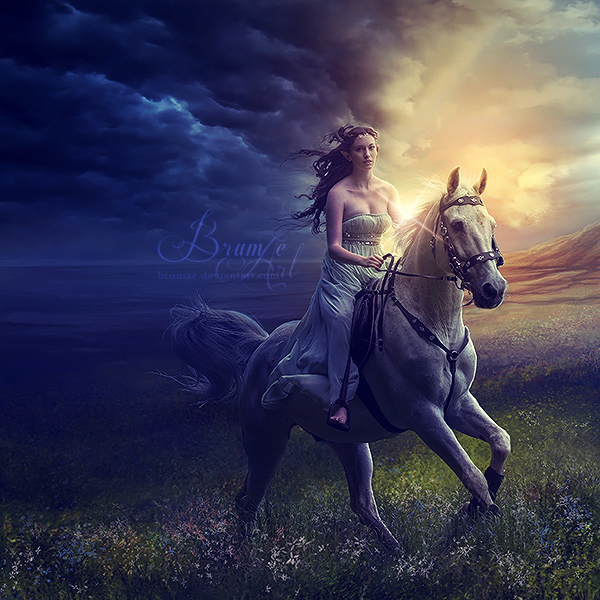 Watch
I know this is not a very seasonal image, but I like how it turned out.
Merry Christmas or whatever you celebrate!
♦ Credits ♦
A small note: If you share my works on facebook, it would be nice that you include a link to my facebook page
www.facebook.com/Brumae
, so other facebook users will be able to find me there too.
Very Dreamy, it like they are in a mystic world. Maybe a enchanted land. I love the use of the dark and the light, perhaps they just came from a darker journey into the light of wealth and health. The costume is right on the money and the retouch is flawless. Is she perhaps a mythic princess? The animal feels protecting and warm. Like a loyal trusted friend. She seems pure of heart and photo is very innocent. The depth of the field is fantastic along with the colorful painted flowers. The sun is rising new beginning arise. Beautiful work.

~ Vampire Violet Affliction
The Artist thought this was FAIR
1 out of 1 deviants thought this was fair.