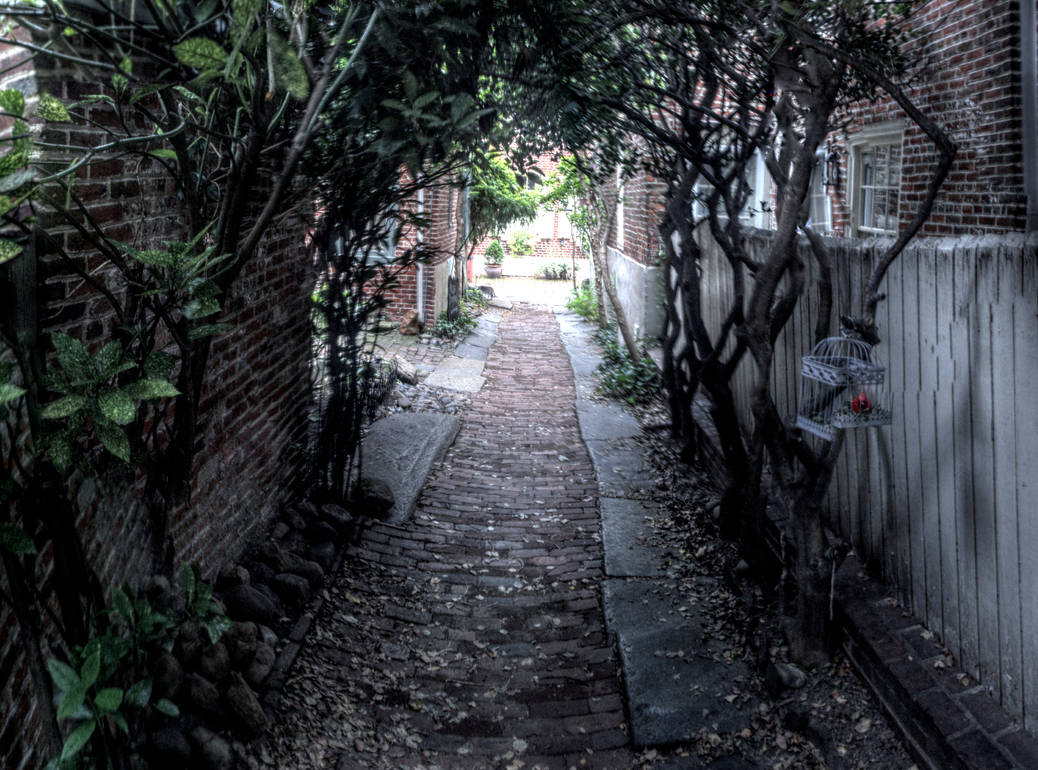 Bladens Ct
Philadelphia, Pennsylvania
Philadelphia, PA
Copyright 2017, Bob Bruhin. All rights reserved.
bruhin.us/VW

This shadowed and mysterious alley is very attracrive. The cage so... I don't find the word. Attirante? Intrigante?
Reply

Philly has some great neihborhoods
and nooks and crannies... someday,
I'd like to get shots of my
clan's familiar places from ~a century ago,
many of which appear to still be standing...
...and Germantown HS, whlst its still standing...
Reply