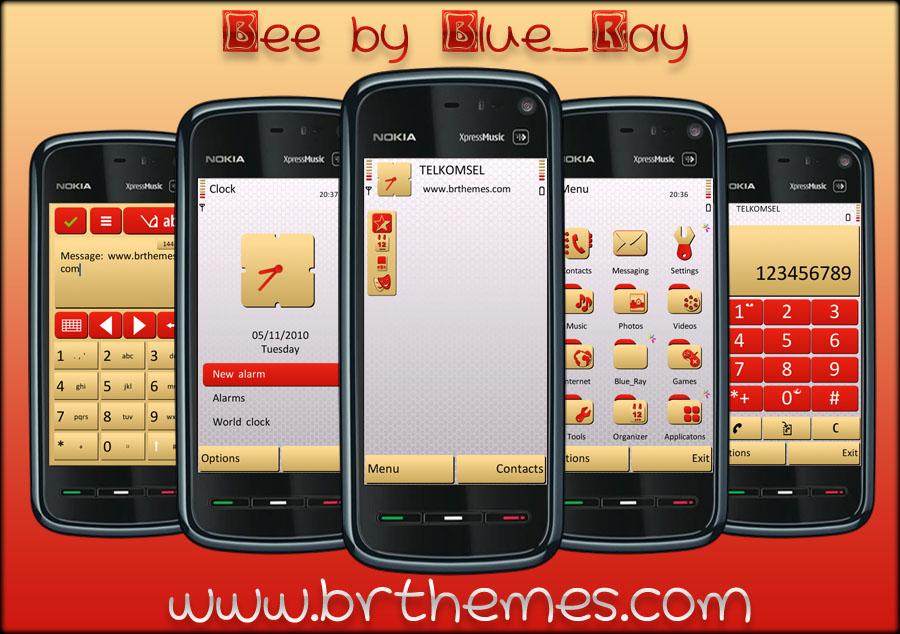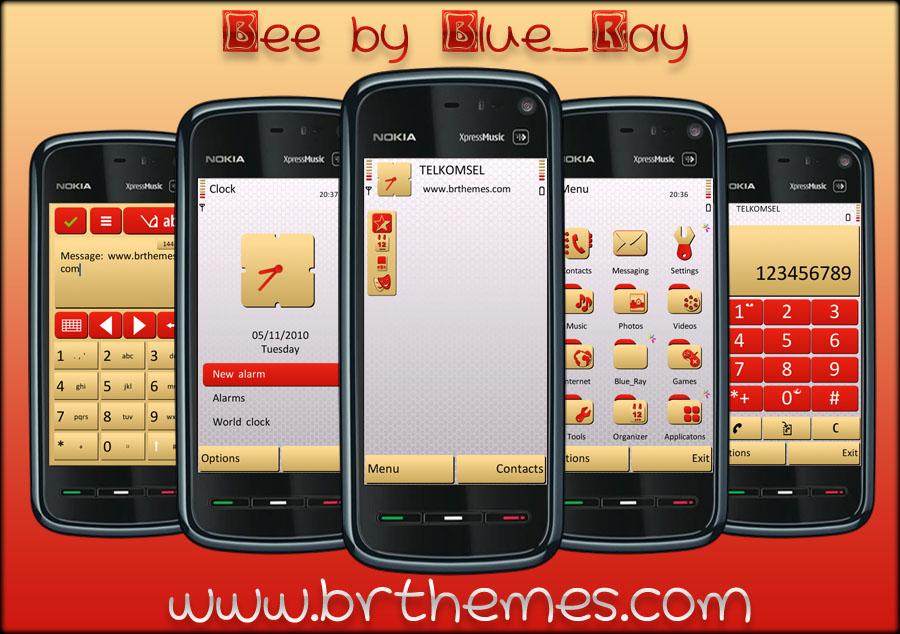 Watch
Feature :
* Using new icon pack by Myself
* Some 3rd party icon was modified from iBlack, T7 and Q icon pack
* Full SVG Themes
* Compatible for symbian 3rd and 5th Phone themes
Supported Phone :
* 5320 XpressMusic, 5700 XpressMusic, 6110 Navigator, 6120 Classic, 6121 Classic, 6124 classic, 6210 Navigator, 6220 classic, 6290, N71, N73, N75, N76, N78, N79, E71, E66, E72, N81, N81 8GB, N85, N82, N92, N93, N93i, N95, N95 8GB, N95-3NAM, N96, 5800 Xpress Music, N97, i8910, Samsung Omnia HD, 5530, Sony Ericsson Satio
Download :
Symbian 3rd Edition :
[link]
Symbian 5th Edition :
[link]

Plz give me the icon pack in svg you used
Reply

Contrast is good

Even if its not too much or too less.
Reply

FANTASTIC theme, really nice!!!
Reply

Dude, what software you use to create themes?
I searched the Internet almost every possible place and found nothing
I tried the software Carbide.ui Theme Edition v3.4 but the problem is not adequate to v5
I downloaded the SDK software, but I also do not connected ..
If you bring me a guide or leave this I learned from him I really thank you

(Sorry for my English .. Google Translation guilty)
Reply

every themer should be using carbide 3.4. for symbian 5th Phone, u can try using some plugin that's also shared on nokia website.
Reply

Reply

awesome skin! Could you please change the font in digits used for digital clock and make them in Neuropol font? I can send the font to you, if you don't have it. Thanks
Reply

Send the font for me bro. if good, i will consider using on next creation.

Reply

awesome theme.nice icons.good colour combination
Reply
If I had the accordant phone, this would sure be an evergreen on it. Great icon set!
Reply

hey.. nice & tidy work.. thanks for the theme.
Reply