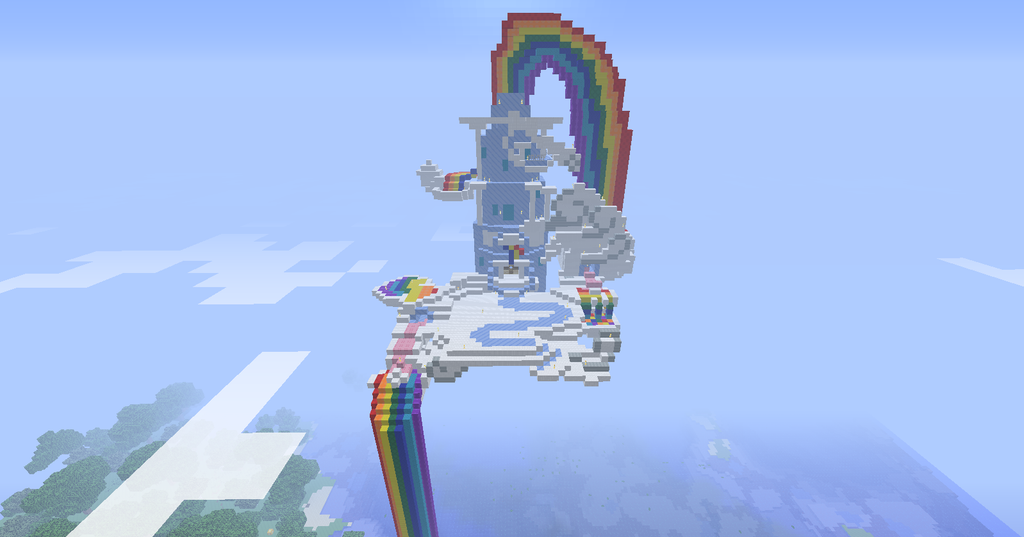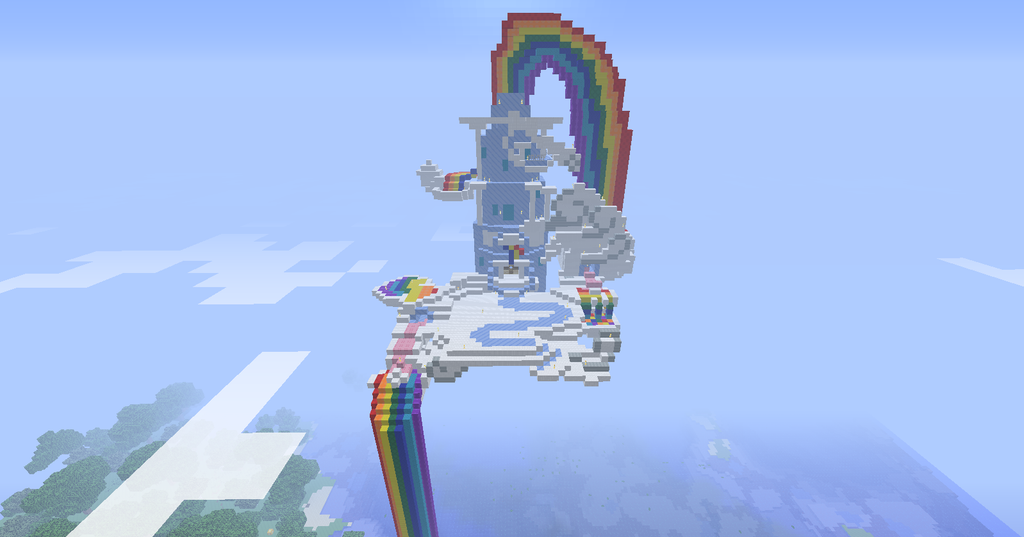 Watch
This took a couple nights to make. I made this in survival mode, then went to creative to fly out and take the snapshot. It took a whole lot of wool...

do u have a pic of the inside?
Reply

Neat! Can you go inside the tower?
Reply

You made this in survival?! Nice!
Reply

I made it over water because I knew that I would keep falling off. Then I kept landing on lily pads and dying.
Reply