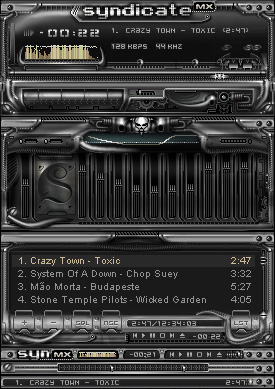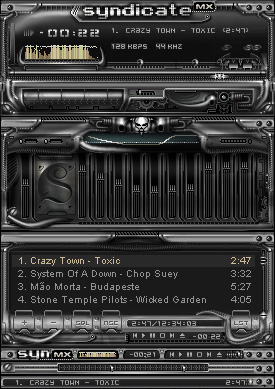 Watch
Greetings friends. This is the new Syndicate MX. A follow up version from the previous, that had been lost for years, got recovered and is now finished, ready to be shared all over the world. Its all I use
all the time. Contains AVS and Mini-Browser skins. Special greetings and extra mumbo inside the package file.
Get deadly listening your favorite songs with SynMX.
Daily Deviation
Given 2002-08-23
bronze
has released an oldie but goodie that has been updated with his deviation that it titled
Syndicate MX
. This richly dark skin offers some wonderful detail that is surely inspired by Giger.
Syndicate MX
goes to show how great of a Winamp skinner
bronze
is, for he is one of the oldest around. Grab this baby while it's still hot! (Selected by $
jark
) (
Featured by jark
)